---
Lois
-

The Polperro Horse Bus Company
published: 29 / 5 / 2014
---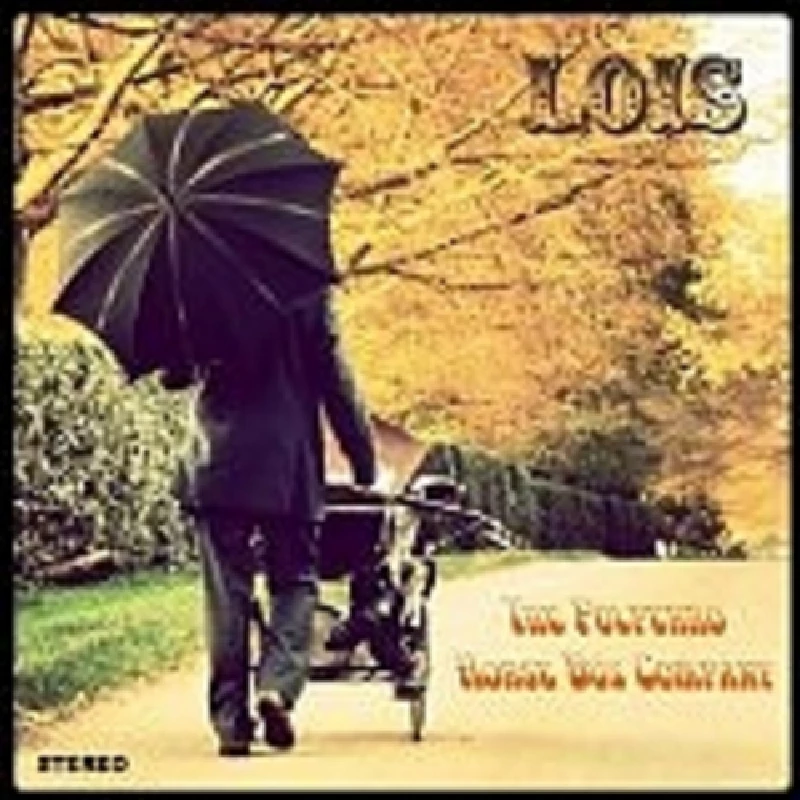 intro
Long-awaited but outstanding debut album from excellent Nottingham-based indie band, Lois
This is a hard review for me. I first met Lois when I was asked to go and take some photos of another band who are mates of mine in a small bar in Nottingham. From then on I have got to know them. I have taken countless photos of them live and even done photoshoots for singles that have come from tracks on this first full offering of theirs, 'The Polperro Horse Bus Company'. I have listened to dozens of raw demos and half-finished tracks and been to dozens of gigs to watch them. So here I am faced with the finished product of what has been at least two years if not three in the making. This is a scary predicament I find myself in. The lads themselves hail from East and North Nottingham and, consisting of John, Lee, Rich and Adie, have one other release to speak of. 'Velvet Mornings' was an EP and an introduction to the band, which received a fair amount of airplay from local radio as well as being picked up by Mark Radcliffe on Radio 2 and having numerous plays on 6Music. Since then they have slowly recorded this debut album, which incidentally has been tampered with by the great Guy Massey (Manic Street Preachers, the Beatles) and moved around town and country bringing Lois' name to the masses. And people have been taking note. A lot of the tracks on this debut album have been aired on Soundcloud or other outlets in demo form, but this is the first time they have been heard in finished form. They are a tight-knit outfit, influenced heavily by 60's and 70's US and British rock and roll, but with their own unique sound. There was an invasion in the 1980s of Aussie surf music and at the head of that was a band called the Stems who I thought were just brilliant, and some of the sounds in here are in the same vein as that. In all, there are sixteen tracks here, all of which are worth listening to. Halfway through is 'Monkey Girl'. This is one of the first tracks I heard. It has morphed many times and, a true retro rock and roll masterpiece, is one of the tracks that appeared on the 'Velvet Mornings' EP. Also on here is 'Be True to Yourself', which has also been released as a single before the album was finished. I remember the original demo and the lads sending it down to Wales to have the strings recorded for it. Now listening to the finished article puts the hairs on the back of my neck on end. I remember John singing during an early live gig and thinking what a soulful voice he had if he would just let it go. Every track on here has him letting go. I remember Adie screwing up on drums on a regular basis and laughing. 'The Polperro Horse Bus Company' has Adie in full form. Rich on bass urges your inner tab to search for that infectious 60's sound to accompany Lee's Hammond style twinklings on the organ. Amongst the tunes on this excellent release are gems like the bouncy 'Don't Leave Me Ruined', 'Star is Falling' and 'I'm Out for the Summer', all of which send you to the summer bar by the beach and put a smile on your face that stretches from ear to ear. I remember a dark freezing night in Nottingham at a gig in Sneinton, which when they got there they found the stage was outside in a tent. Johnny wasn't in a good mood - his hands were blue. I sense those days will be over now this album is out. I said at the outset that I was faced with a dilemma here. No dilemma. This is just an outstanding first offering that will have this summer rocking and will have the mighty Lois' name plastered all over it. Catch them at Deerstock. Also, while you're at it, check out the artwork for the 'Be True to Yourself' single. Like this record, it is stunning.
Track Listing:-
1
King of Opinion
2
Your Own Little World
3
Star Is Falling
4
The Polperro Horse Bus Company
5
Monkey Girl
6
My Precious Love
7
I'm Out For the Summer
8
Don't Leave Me Ruined
9
Click Click Isabella
10
Don't Waste Your Love Away
11
On The 10:02
12
Pleased To Please You
13
Jeanie (Ooh La La)
14
The Big Heist
15
Be True To Yourself
16
Who Can Help You Now?
Band Links:-
http://www.loistheband.com/
https://www.facebook.com/loistheband
https://twitter.com/loistheband
interviews
---
Interview (2015)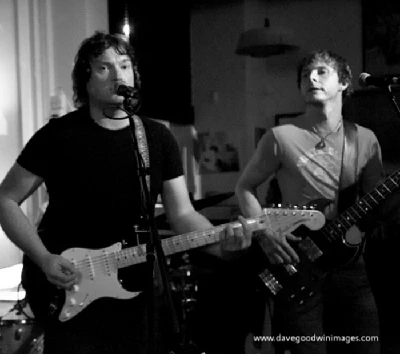 In the third of our series 'Is This Your Year?', in which we will be following the fortunes of five acts over the course of a year, Dave Goodwin speaks to Nottingham-based 60's and 70's-influenced rock act, Lois
live reviews
---
Jam Cafe, Nottingham, 10/7/2014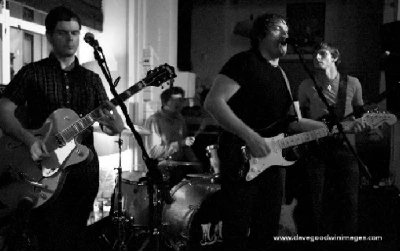 Dave Goodwin enjoys Lois's unique blend of 60's music, rock and roll and funk at a home city gig to launch their debut album at the Jam Café in Nottingham
Pennyblackmusic Regular Contributors
---