---
Chills
-

Somewhere Beautiful
published: 14 / 10 / 2013
---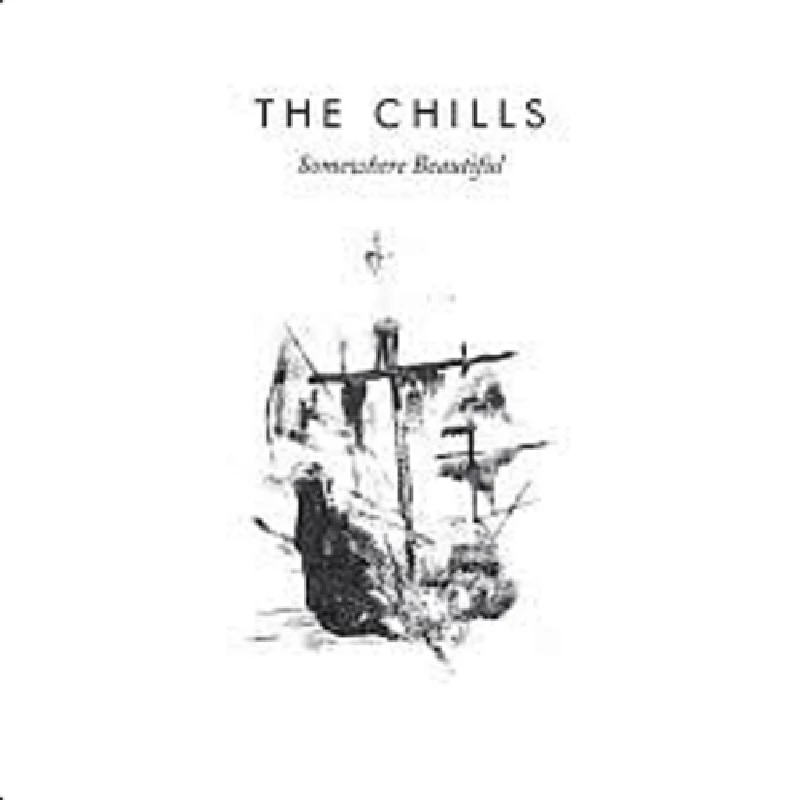 intro
Fine live album recorded at a New Year's Eve party in 2011 from Dunedin, New Zealand-based indie heroes, the Chills
.This is the first release by New Zealand's legendary Flying Nun heroes the Chills for their new London based record company, Fire, via the band's own label, Far South. The artwork by the acclaimed artist Shane Cotton is also exclusive to this release. As well as a CD and download version, there is also a gatefold triple vinyl box set, which comes with a print signed by the artist, and which is signed by head Chills man Martin Phillipps, who has been the only constant member of the band in their thirty-three year old history, which has seen the band go through twenty odd line ups. They are for a third time now a five piece, and the current line-up has been together for five years. The Chills hail from Dunedin, and, forming in 1980, were initially influenced by punk rock. They originally released records on local New Zealand label, Flying Nun, as well as having records licensed to Creation, before signing to Slash in 1988. Martin took a few years off due to ill health in the early 1990s, but started the band back up in 1995. 'Somewhere Beautiful' was recorded at a private New Year's Eve party/joint birthday party in 2011 in Central Otago, New Zealand, but for the most part it sounds like a live in-the studio session, apart from on one song that sounds like a cassette tape audience live recording. 'Somewhere Beautiful' is a run through the Chills' back pages, and starts off with the classic 'Night of Chill Blue', which sounds like a well-polished Velvet Underground and Martin's vocals like John Cale. Oli Wilson's keyboards and Erica Stichbury's violin are heavy in the mix, which adds extra icing on the New Year's Eve cake. 'Wet Blanket' has a new wave Talking Heads edge and a rolling effect on guitar. 'Lost in Space' is much heavier, almost grungy like the Pixies, while 'Part Past, Part Fiction' is somewhat rushed in places, but has a cool psychedelic groove on guitar, which is the best side of the Sound of Young Scotland's Postcard Records. "I think I'd Thought I'd Nothing Else to Think About' is rushed again, as if they had somewhere else to be. 'House with a Hundred Rooms' sounds quirky and oddball, but catchy in a mid 80's way. 'The Other' is a violin and guitar grunge out that sounds like the Pixies on fire. 'Walk on the Beach' is a sadcore number, with a heavy violin and piano vibe. 'Submarine Bells' hails from 1990, and almost gospel-like is a hymn for the lonely, while 'True Romance' is loud and gripping, full of sad charm. It is a song to wrap up your sorrows up in. 'The Male Monster from the I.D.' is the song that suffers from the source tape, but cleans up half way through. 1984's 'Pink Frost' was their first Top 20 hit in New Zealand. A fan favourite, it still sounds as fresh and as slick as their original studio recording, a perfect slice of 80's melody-led Kiwi pop, which easily slips into the indie charts of its day. 'Soft Bomb Part One' was from their 1992 album 'Soft Bomb' when after a spell in Europe they returned home, and it is an ideal pogoing number. 'February' is fast and reminiscent of the Buzzcocks, while 'Matthew and Son' is a mini-rock soap opera, instantly sounding very familiar indeed. 'Efflorence and Deliquesce' sounds much more psychedelic, with an odd variety of rhythms and beats. 'Canterbury Go!' is again a Buzzcocks like fusion of true power pop, while 1990's 'Heavenly Pop Hit' was a huge number two hit in New Zealand and a song to bounce up and down too. 'I Love My Leather Jacket' came out in 1987, two years after the UK indie scene went vegetarian because of the Smiths, but still this did well at the time, even if it is a bit repetitive. 'Rolling Moon' closes the set, and is a fast rolling number that sounds like the finest moments to be captured on Creation Records on 7 inch vinyl back in 1984. A perfect set of songs and a great New Year's Eve party!
Track Listing:-
1
Night of Chill Blue
2
Wet Blanket
3
Lost in Space
4
Part Past Part Fiction
5
I Think I'd Thought I'd Nothing Else t
6
House with a Hundred Rooms
7
The Other
8
Walk on the Beach
9
Submarine Bells
10
True Romance
11
The Male Monster from the Id
12
Pink Frost
13
Soft Bomb Part One
14
February
15
Matthew and Son
16
Effloresce and Deliquesce
17
Canterbury Go!
18
Heavenly Pop Hit
19
I Love My Leather Jacket
20
Rolling Moon
Band Links:-
https://www.facebook.com/thechills
https://twitter.com/thechills
http://www.softbomb.com/
Label Links:-
https://twitter.com/firerecordings
https://www.facebook.com/Firerecords
http://www.firerecords.com/
https://firerecords.bandcamp.com/
https://instagram.com/fire_records/
https://www.youtube.com/user/FirerecordsUK
Have a Listen:-
favourite album
---
Kaleidoscope World (2016)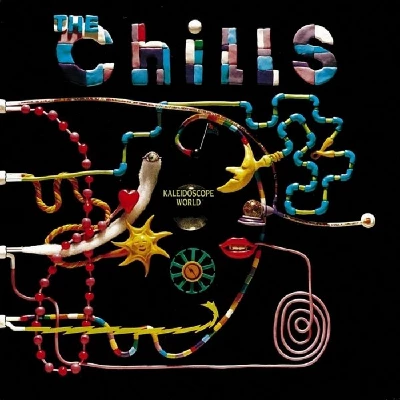 Dixie Ernill examines New Zealand indie pop band the Chills' debut album 'Kaleidoscope World', which has just been reissued in a two CD expanded edition
Pennyblackmusic Regular Contributors
---