---
published: 3 / 5 / 2012
---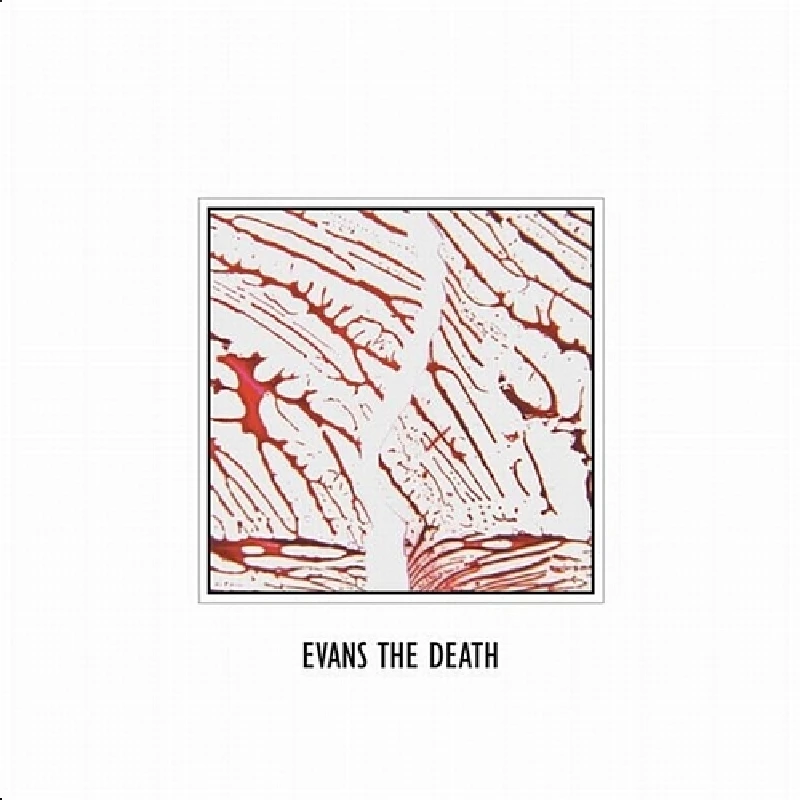 intro
Excellent debut album from feedback-drenched London-based band, Evans the Death
Having been the first to spot the Pains Of Being Pure At Heart, Fanfarlo and Allo Darlin, Fortuna POP! president Sean Price has looked increasingly more likely to uncover a genuine chart act to sit alongside his label's collection of cult classics for some time. With Evans the Death, he just might have cracked it. Built around singer Katherine Whittaker and songwriter/guitarist Dan Moss (with a line-up completed by two schoolfriends and a younger brother), they combine a working knowledge of the Pixies and My Bloody Valentine with an obvious ear for melody. Whittaker's vocals have the detached poise of Laura Marling, while Moss's songs are never run-of-the-mill. Recent single 'Threads' sums up their appeal – a mess of feedback and frenetic drumming, under which Whittaker strains to sing about watching a 198'0s documentary about nuclear fall-out. Barely crossing the two minute mark, you won't be alone in being reminded of vintage Jesus and Mary Chain. 'A Small Child Punched Me in the Face' might lack a radio-friendly title, but its soaring melody and exuberant guitars sound like the kind of record the Evening Session would have permanently on its playlist. Fans of Ride's guitars or Camera Obscura's perfectly poised vocals will lap this up. A little younger than the bands they've been traipsing around the toilet circuit with for the last year, Evans the Death have less of the knowing irony of a band like Tigercats. You sense that they won't be drenching their songs in feedback forever. What this album lacks is a truly standout track that can capture the wider public's imagination, but there is enough here to suggest a second album might have several. For now, this debut is good enough.
Track Listing:-
1
Bo Diddley
2
Catch Your Cold
3
Sleeping Song / So Long
4
Letter Of Complaint
5
Telling Lies
6
Morning Voice
7
Threads
8
A Small Child Punched Me In The Face
9
I'm So Unclean
10
What's In Your Pocket?
11
Wet Blanket
12
You're Joking
Band Links:-
https://twitter.com/evansthedeath
https://www.facebook.com/evansthedeath
Label Links:-
http://www.fortunapop.com/
https://twitter.com/fortunapop
https://www.facebook.com/pages/Fortuna-POP/202756739792517
live reviews
---
Chameleon, Nottingham, 23/7/2015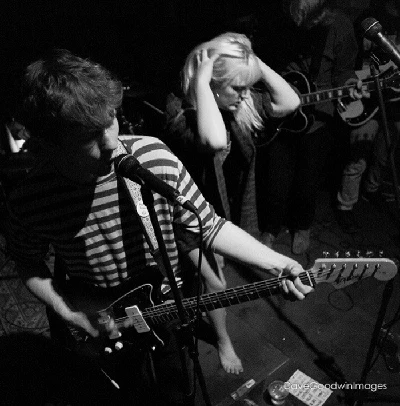 Dave Goodwin attends a busy and frantic but curious night at The Chameleon in Nottinghm that concludes with fuzzy London-based indie rockers Evans the Death playing a storming but awkward set
Pennyblackmusic Regular Contributors
---