---
Madness
-

Forever Young-The Ska Collection
published: 17 / 3 / 2012
---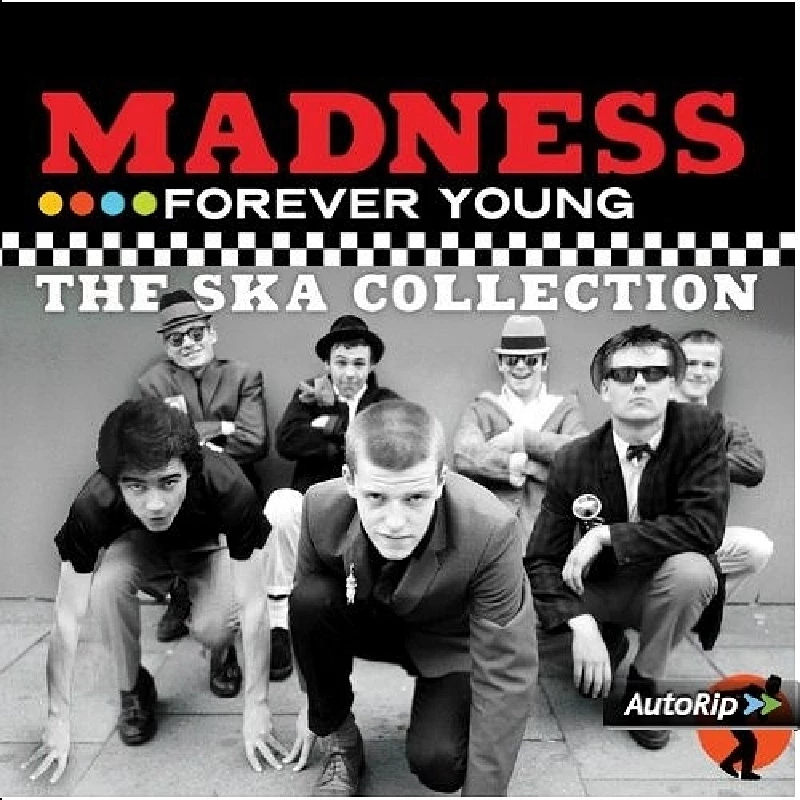 intro
Fabulous career retrospective from Madness, which includes two previously unreleased songs
Madness are a band for whom the tag 'national treasure' seems to have been invented for. They seem to appeal to everyone from 80's retro nuts to nutty two-tone boys and girls. Their music spans ska to music hall to pop to even the odd bit of rock and roll. This album is the latest in the Salvo Madness 30th Anniversary reissues and it is not just yet another straight Greatest Hits package. As a ska themed collection, the 22 original songs range from the very early 'The Prince', 'One Step Beyond', My Girl', 'Baggy Trousers' all the way through to 'Dust Devil' from their last album, 2009's 'The Liberty of Norton Folegate'. There are also album and EP tracks such as 'Tarzan's Nuts', 'Not Home Today' and the fabulous press rebuttle 'Don't Quote Me On That'. The album also includes two bonus tracks of previously unreleased music. First up is 'Vietnam' a cover of the Jimmy Cliff song. Cliff's 1969 tale of fighting and dying in a war few seemed to agree with has a deceptively jaunty air. We finish with a nutty version of Edvard Grieg's 'In The Hall of the Mountain King'. It whips itself up into a slightly manic daze. I have images of them all trying to out do each other on their respective instruments as it speeds up to a dizzying pace before they all fall down. If you think it is an odd choice to take classical music and add ska, then you need look no further than 'Swan Lake', which is also included, to see Madness have been doing this sort of thing for a very long time. The fact the collection has taken the pick from the entire Madness catalouge proves that they didn't just do ska for a couple of years at the start of their career because it was fashionable. They are, as fellow rude boy Horace Panter would say, ska'd for life. The album comes with a fold out booklet. There is a poster on one side and a retrospective of the band on the other. My inner Smash Hits fan girl is happy. Even if you only buy this album for the two previously unreleased tracks to keep your extensive Madness collection complete, it feels like it's worth it. This isn't another seemingly souless cash in. This feels like it has been put together with great love and affection.
Track Listing:-
1
One Step Beyond
2
Forever Young
3
My Girl
4
Baggy Trousers
5
House Of Fun
6
Grey Day
7
Tarzan's Nuts
8
Don't Quote Me On That
9
Take It Or Leave It
10
Victoria Gardens
11
The Prince
12
Day On The Town
13
Dust Devil (Radio Edit)
14
In The Rain
15
Not Home Today
16
Prospects
17
In The City
18
Madness
19
Mistakes
20
The Communicator
21
Swan Lake
22
Night Boat To Cairo
23
Vietnam
24
In The Hall Of The Mountain King
Band Links:-
https://www.facebook.com/madnessofficial
http://www.madness.co.uk/
https://twitter.com/MadnessNews
https://www.instagram.com/madnessband/
https://www.youtube.com/user/MadtubeMTV
https://plus.google.com/+MadtubeMTV
Label Links:-
http://www.salvo-music.co.uk/
https://www.facebook.com/Salvo4Music
interviews
---
Interview (2019)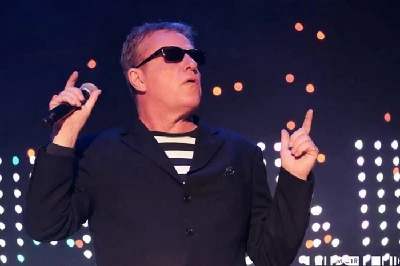 Nick Dent-Robinson has a chat with frontman Suggs as the Madness experience touches down for an unusual gig in Newbury.
favourite album
---
One Step Beyond (2014)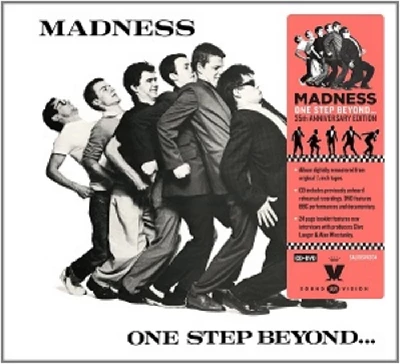 In our 'Re:View' section, in which we look back at albums from the past, Fiona Hutchings reflects on Madness's 1979 debut solo album 'One Step Beyond', which has just been re-released in an expanded edition
photography
---
Photoscapes (2018)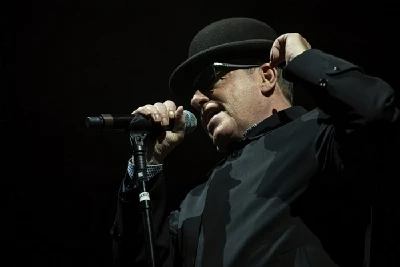 Andrew Twambley takes photographs of Madness at a sold-out how at the Arena in Manchester.
Pennyblackmusic Regular Contributors
---