---
published: 21 / 1 / 2011
---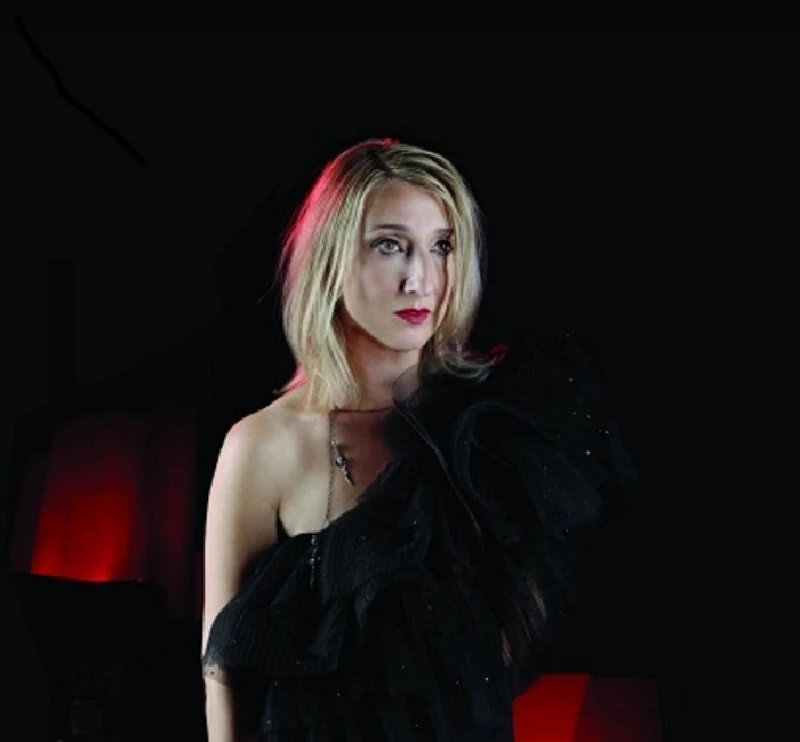 intro
Former Propaganda front woman Claudia Brucken talks to John Clarkson about her years on the ZTT label and 'Combined', her new retrospective, which compiles together tracks from both her solo career and work with other artists
Claudia Brucken was one of the two singers in Propaganda, one of the most influential and visual electronic bands of the mid 1980's. The Dusseldorf-formed group, which also consisted of Susanne Freytag (vocals), Ralf Dorper (keyboards) and Michael Mertens (percussion), signed to producer Trevor Horn's colourful ZTT label, which was also the base for the bestselling Frankie Goes to Hollywood. Propaganda released with Claudia Brucken three singles, 'Dr Mabuse', 'Duel' and 'p: Machinery', and an album 'A Secret Wish'(1985). The subject of a notoriously mercenary deal in which they had to pay back to ZTT £250,000 in studio costs before earning any money, they, however, broke up in some acrimony when Freytag, Dorper and Mertens elected to leave the label, while Brucken, who was married at the time to former 'NME' journalist and ZTT's publicist and '"Minister of Information" Paul Morley, decided to stay on. Brucken went to form the short-lived Act with Scottish electronic musician Thomas Leer with whom she put out a solitary album on ZTT, 'Laughter, Tears and Rage', in 1988, while Propaganda, with only Mertens remaining by that time in the line-up, would release a late and disappointing second album, '1234,' on Virgin in 1990. A new compilation of Brucken's work, 'Combined' (ZTT/Salvo), compiles together all three Propaganda singles, as well as two by Act, 'Snobbery and Decay' and 'Absolutely Immune'. There are also cover versions of Roy Orbison's 'In Dreams...' and David Bowie and the Pat Metheny Group's 'This is Not America'. The former is performed with composer, pianist and one-time fellow ZTT signing Andrew Poppy and the latter is a duet with Frankie Goes to Hollywood backing vocalist and dancer Paul Rutherford. 'Combined' also features songs from Brucken's under-rated 1991 orchestral pop solo album, 'Love: And A Million Other Things' (Island) and her present band, Onetwo, which features her partner OMD's Paul Humphreys on keyboards and who released an album, 'Instead'', on their own There label in 2007. There also two previously unreleased songs, 'Thank You' and 'Night School', from a song writing collaboration with New Order and Pet Shop Boys' producer Stephen Hague. Claudia Brucken has often been unfairly blamed for the break-up of Propaganda as a result of deciding to remain at ZTT and her marriage to Paul Morley. What becomes evident in an interview to promote 'Combined' with Pennyblackmusic , however, is that Brucken, who has been described as one critic as "Europe's diva of electronic music", whether solo or with a band, throughout her career has been very much a group player and collaborator. PB: You joined Propaganda at the age of 19, but had been playing in and around Dusseldorf with other groups since you were 14. What kind of musical experience did you have before you joined Propaganda? CB: Very little really. There was this relatively small group of people that were into synthesiser music and we would meet up on boring and rainy Saturday afternoons (Laughs) and would try to come up with something of our own or would do cover versions. It was a social event more than anything else and then at night we would hang out and go out together, but then from that this electro scene started rolling out of Dusseldorf. That was when I was bit older though and about 17. It started out very much, however, as something to do for fun, but I think that is how you get all your passions. PB: How did you go from that to becoming involved in Propaganda? CB: Susanne Freytag was a really good friend of mine and still is. We were friends from when I was about 16. She was in my first more serious band, not serious in what we were doing, but in that we were trying to be a proper girl group. We were called Das Toppolinos and there were four girls, Susanne being one of the girls. Suzanne was asked to join Propaganda by Ralf Dorper and Andreas Thein (Programmer in Propaganda. Left 1984-Ed) and then after a short while they recruited me too. PB: Is it true that they had already signed a deal with ZTT by the time that you joined the band in 1983? CB: I think they were talking about it with ZTT. What had happened was they had given a tape to Chris Baum who was a writer at the 'NME' and who was a friend of Paul Morley. Paul had just formed ZTT with Trevor Horn and been given a copy of that tape by Chris. Then Propaganda after that invited me to join because they realised they needed another singer. PB: Susanne and you both had very different vocal styles. You had a more traditional voice, while she did more speaking than singing. CB: That's right. They were kind of our defining roles. I love Susanne's talking voice. She has got such a presence on songs like 'Dream Within a Dream'. She really stood out there, while I was recruited for melodies, yet we were quite alike in looks and our voices fitted. Working with Trevor and Stephen Lipson (Producer of 'A Secret Wish'-Ed)brought that contrast out really well. PB: If you look at the other bands that came out of Dusseldorf at the same time such as DAS and Die Krupps, you were all very different from each other, but at the same time you all had this savage kind of beauty. Dusseldorf is a heavily industrial city. Do you think that is something that just happens with bands that come from industrial cities? CB: Yes, I do. You've got that with all those Manchester bands of the late 70s and early 80s as well. They've all got that melancholic aspect. There are definite parallels there. Our environment and Kraftwerk, who influenced everyone at that time, were two of our main influences. PB: You first came to London in late 1983. Did you have any idea how huge things were going to get? CB: Not at all. I didn't really know that much about production at that stage. I had just left school and I was more a fan of music than anything else. I didn't even come to London thinking, "Okay, I have a singing career ahead of me now." It was more something that I stumbled into. It was only when I went into Sample (ZTT's studio-Ed) for the first time and I met Trevor that I really realised, "Oh! There is something going on here." I was aware that Trevor had worked with ABC and done 'The Lexicon of Love' which I had loved, but it was only then that it all started to dawn on me (Laughs). PB: Of the three Propaganda songs and singles on 'Combined', Michael Mertens and Ralf Dorper were credited with 'Dr Mabuse' and 'p: Machinery' and you were also credited with them with writing 'Duel'. How did the songwriting work in Propaganda? CB: That's a sore point really because the whole business aspect was executed in a way in which the boys profited more than Susanne and I did. There was an agreement which wasn't honoured. I don't think that the boys necessarily deserve all the credit. It's a touchy subject and I still get stomach pains when I think about it. Trevor, Steve and Paul Morley all also had amazing ideas. Paul came up with the idea, for example, of us doing 'Dream Within a Dream' and was never credited for it. It looks like it was just written by Michael which is bollocks. It wasn't like Michael and Ralf were like Paul McCartney and John Lennon which they sometimes are construed as. In the case of 'Duel' Ralf did the lyrics and he did a great job there. They were amazing lyrics, but musically I was really important on that song and did all the melodies. I worked with Trevor and Michael and we sat at the piano for months and tried to get the song into a perfect little pop tune and, therefore, I stood my ground and demanded a share. I should have done that with the other song as well as I contributed to those also. In fact I thought that it had been done, but then I found out in the end that it had been registered in the wrong way which was very hurtful for work which I was involved with. PB: Trevor Horn produced 'Dr Mabuse' but there were long gaps before 'Duel' came out and then finally 'A Secret Wish', both of which were produced by Stephen Lipson, who was Trevor's depute. Was it a disappointment when Trevor didn't end up producing 'A Secret Wish' was well? CB: At the beginning we were a little disappointed. There were people queuing up to work with Trevor. Everybody in the world wanted to work with him and he could just cherry pick who he worked with. Also he didn't know what he was taking on at the time with ZTT and what it meant to run a label and he would go, "Okay, I'll produce them. And them and them and them." I think it was all good will, but there just wasn't the time. We had a recording contract with them for so many years and then the option ran out. It came to the point in which our option had run out and we could have just walked away, but then it was proposed to us that Stephen would do the album. He did an amazing job. I wish that I could work with him again. I think that it was really good that it happened that way. He's a very fine musician and he's really easy going and Trevor wasn't very far away. He would come into the studio occasionally and would check what we had done. There was a very special vibe about that time. PB: Why did you decide to stay with ZTT when the other members of the band left the label? CB: I believed in the team that was there. My experience of working with Stephen was incredible. He brought out so much of me that I didn't know that I could do. I also just loved the madness of ZTT. It was such a great place for ideas and, yes, we all know that the deals there were absolutely awful. I renegotiated my deal at the time that Propaganda broke up. Michael and Ralf and Susanne, however, decided that they didn't want to stay and they would go and try their luck at a different label. I am a team person though. I see the importance of the team. PB: How quickly did you form Act after Propaganda broke up? CB: Very quickly. I just wanted to keep on expressing myself. When I was at ZTT with Propaganda I realised that music was what I wanted to do with my life. I was really sad when Propaganda finished because I just thought that we had so much potential and it was foolish to give it all up. I didn't want to stop, but the others did so I didn't have a choice there. I was pretty down for a while after that(Laughs), but then Thomas Leer signed to ZTT and Paul Morley suggested that we try and do some writing together. PB: What was interesting about Act is that because of Propaganda's imagery you had until then come across as something of an ice maiden, but in that band you came across as really socially concerned and on tracks like 'Snobbery and Decay' really bothered about things like moral decadence and bankruptcy. CB: Every song that I do I see it as like a little bit of film. I could never be like a real actress, but with every song that I do I find myself acting out part of a story and Act had so many possibilities in that respect. The 80s were as you will remember incredibly decadent. I was very open- minded. I was soaking it all in like a sponge and then there was Thomas with his own background. He was Scottish and, as you say, socially aware. PB: Act's album, 'Love, Laughter and Tears', certainly has its moments. 'Snobbery and Decay' and 'Absolutely Immune' were great tracks and there were other songs on there that were also brilliant. There are other songs, however, on that album that seem less fully developed. Would you agree? CB: I would agree definitely. It is no real criticism of Thomas who I enjoyed working with, but when we came up in Propaganda with demos of songs Stephen and the team that he worked with had had complete freedom to be completely radical with them. If Stephen wanted to take things out or to do a different kind of synth or bass line then we let him. With Act. Thomas was more precious and he didn't let Stephen, who produced it, have the same freedom. I think some of the songs could have gone a lot further. That is something that I have learnt about musicians. It is a fine line and some of them are very protective of their work. PB: From that you went on to sign to Island and do 'Love: And Million Other Things', which still stands up well twenty years on and is a fantastic album. It was produced by Pascale Gabriel, who had just finished working with Bomb the Bass and S Express, and Steve Nye, who had worked with David Sylvian, but it was barely promoted upon its release. What went wrong there? CB: It was the saddest thing. It was such a bummer because the MD who signed me left just before we finished the album. We had just two more songs to record. The MD who had signed me was so behind me and wanted to give the album such a push, but when he left he took his entire team with him and I was stuck in the middle. I already knew when new MDs come in that they don't like to take on what the old MD has left and I ended up going from being a high priority to a non-priority. In a way though it was a real eye opener to me because it was then that I realised just how cynical the music business is. I realised that it had nothing to do with the quality of my music and that it was totally circumstantial. It happens so often and to so many artists. It was a total bad luck. PB: Who was John Uriel who you wrote the songs on 'Love : And a Million Other Things With'? CB: He died sadly a few years ago. I was really shocked to hear that. John was this really great guy from Liverpool who had been in a band called Empire. I am always looking for musicians to work with and at the right time and at the right place John came along and said, "Claudia, shall we do some writing together?" Most of the songs that we wrote for that album we wrote in Liverpool. He lived in Liverpool and I lived in London and I would travel up there. We wrote the record quite quickly. It was a really inspiring experience. PB: If you look at the cover songs that you have put on 'Combined', they all at one level remain close to the original, but at another level you have done something unique and put a completely different take on them. Is that to you the essence of a good cover? CB: Yeah, if you make a cover, you have got to make it different. You have got to make it your own somehow. I did this whole collaboration, 'Another Language' in 2005, with Andrew Poppy, a whole album of covers based around just his piano and my voice, and the cover of 'In Dreams' on 'Combined' comes from that album. That album was really just for me a study of song. I wanted to go back to what I loved about music originally. That is a really big part of my work, not just to be a songwriter, but also an interpreter of songs and a singer. It has always been a big part of me, doing covers, starting at the time of Propaganda with 'Femme Fatale'. Then I also did a song with Glenn Gregory from Heaven 17, 'When Your Heart Runs Out of Time'. I wanted to cover that aspect of my musical career with 'Combined'. PB: The other cover on the album, 'This is Not America', is a duet with Paul Rutherford from Frankie Goes to Hollywood. You did some fashion modelling for ZTT's clothing line together in the 1980s, but was that your first musical collaboration with each other? CB: Yes, it was. Our paths crossed again shortly before we formed Onetwo. It was the first song that we had done with each other. PB: Have you done any other songs together since? CB: No, I haven't. He's lives in New Zealand now, but we are still in touch by e-mail. He is now working on a solo album. PB: You and Paul Humphreys have collaborated together since the late 1990s, but Onetwo did not become an official band until 2004. Why was there such a long gestation period? CB: When I first met Paul I wanted to do a second solo album. A record company in Germany was recruiting writers for me and I met Paul as a result of that. What happened then was in 2000 Paul was asked to go on the road to do a solo tour as Paul Humphreys of OMD. Andy McCluskey (OMD front man-Ed) at the time couldn't do it. He had different kinds of commitments and Paul asked me if I would go on the road with him and take over some OMD parts, so that what I did. I went to the States with him and I did a few gigs. I tried out a couple of compositions of my own then and it took us a few years after that to realise, "Hey, we could do a band project." Sometimes things are not obvious. I think that there is always a time and a place for everything and that things that are meant to happen at a particular time. PB: The Onetwo song, 'Sequentia', is listed on 'Combined' as an unreleased track, but there is also a version of that on the 'Instead' album. CB: Paul and I recorded a version of 'Sequentia' for 'Instead', and then we went out on tour and we supported Erasure and the Human League and did about seventy concerts all together. Then when we were out on the tour Philip and James who also play with us and Paul and I kept adding on sounds and bits to it and then at the end of it we realised that was the version that should have gone on the original album. PB: That is the ZTT school of thinking, isn't it? No song is ever finished. CB: Yeah (Laughs). I hadn't made that connection, but it is true and also it gave us the idea before we make an album next time we should actually try the songs out live and then go and record them. That version of 'Sequentia' is not incredibly different to the album version. It is just more refined and it has a long end section where James plays some really lovely guitar. The vision for that song has become much clearer. PB: You have also put on 'Combined' two new songs that you have recorded and co-written with Stephen Hague. Are those songs for a potential solo album or EP? CB: What happened there was I met Stephen at a party a few years ago and I said, "You know, Stephen. I have always wanted to work with you" and he said, "Let's try to do something together." He's not normally a writer. He's a producer, but I really enjoyed working with him. We were ever so slow in writing though and the process was just taking ages. At the speed we were going the album we had planned was never going to happen and I just thought these two songs would sound so good on the compilation, so that is how they ended up there. Personally I would love to do an album with him, but it will take time as he has got a lot of commitments. PB: Is Onetwo your main project then at the moment? CB: Yes, Onetwo is. I just really like going out live with them. I think that for years and years I just missed out there. PB: For a long time you didn't do that at all, did you? CB: Exactly. I need to make up for something that I haven't done. I feel that I have to experience the live genre a little bit more. PB: You are going to be doing a one-off show at the London Scala to promote 'Combined'. CB: Yes, it will be on the 2nd March. I have always wanted to take Propaganda on the road as other than one three week tour in 1985 we never did that. We have talked about it since we broke up, but there are always disputes and always things are not possible there. Susanne is, however, going to be a special guest at the Scala show. I am really excited as I am going to be doing 'Dream Within a Dream' with her. Glenn Gregory and Martyn Ware from Heaven 17 will also be special guests. Andy Bell from Erasure, who I sung 'Delicious', another of the songs from 'Combined' with, will also be there and then Andrew Poppy and of course Paul Humphreys. Paul Rutherford also really wanted to do it, but as he is in New Zealand and it is a one off gig it is a long, long way for a couple of songs, so it just isn't going to be possible. PB: Where do you go from here? You have got so much going on. You've got the possibility of more work with Stephen Hague. You're busy with Onetwo. You're going to be doing the solo concert. What do you see as your main priority? CB: It's hard to tell. I love song writing and I really, really like singing, so I will just keep on doing as I have been doing. What I love about 'Combined' is seeing all my collaborations together on one package and as a complete body of work. A lot of people think after Propaganda I haven't done anything. Whenever I have collaborated with people, they have always introduced me to a way of working and thinking that is new to me and on which I feel like I am learning all over again. All my records have really been collaborations. I can play a little bit of guitar and start a song, but they have all involved me being part of a team and I have always felt most comfortable in that. I have never wanted to be at home writing by myself. PB: Thank you. Claudia Brucken will be performing at the London Scala on March 2nd. 'Combined' will be released on February 7th.
Band Links:-
http://www.claudiabrucken.co.uk/
http://www.theremusic.com/
https://www.facebook.com/ClaudiaBruckenMusic
https://twitter.com/claudiabrucken1
Picture Gallery:-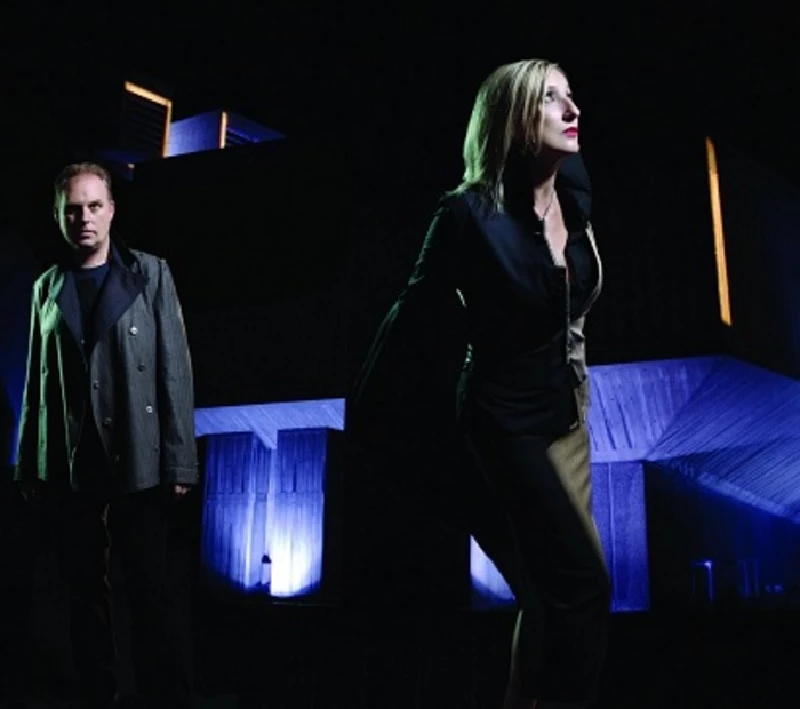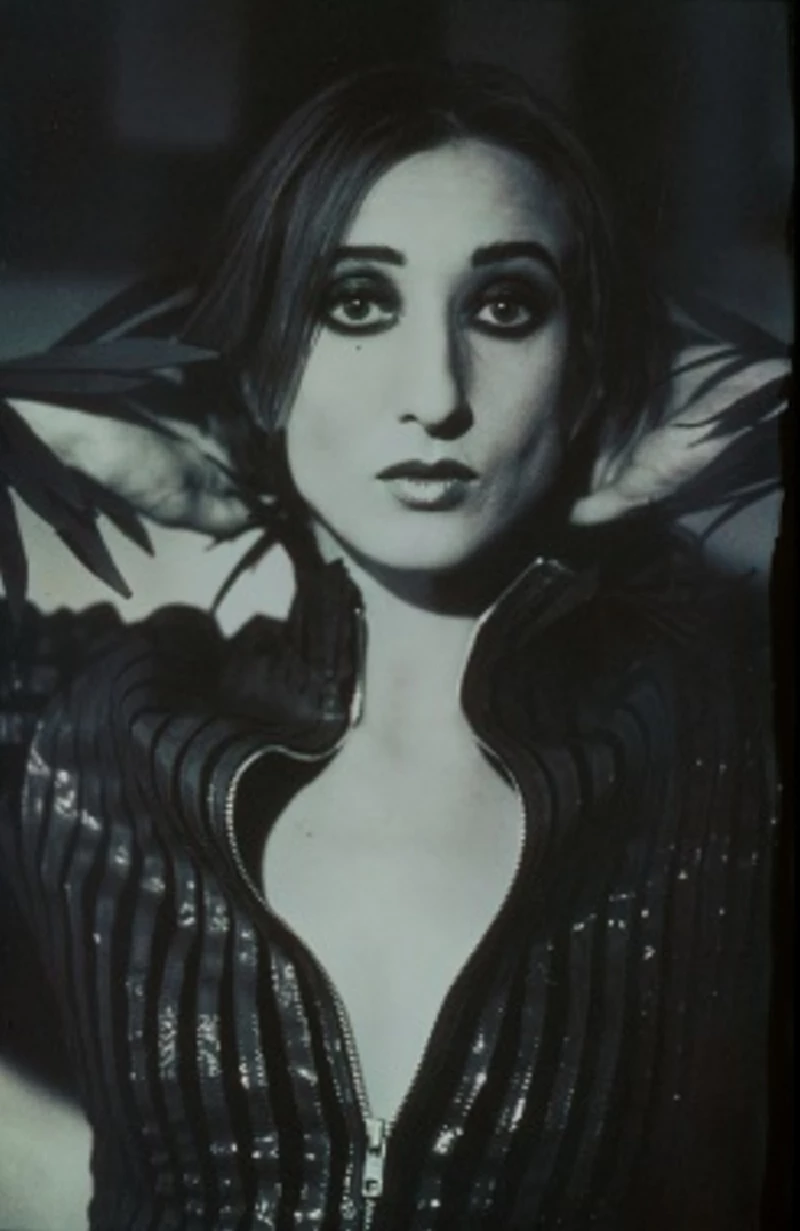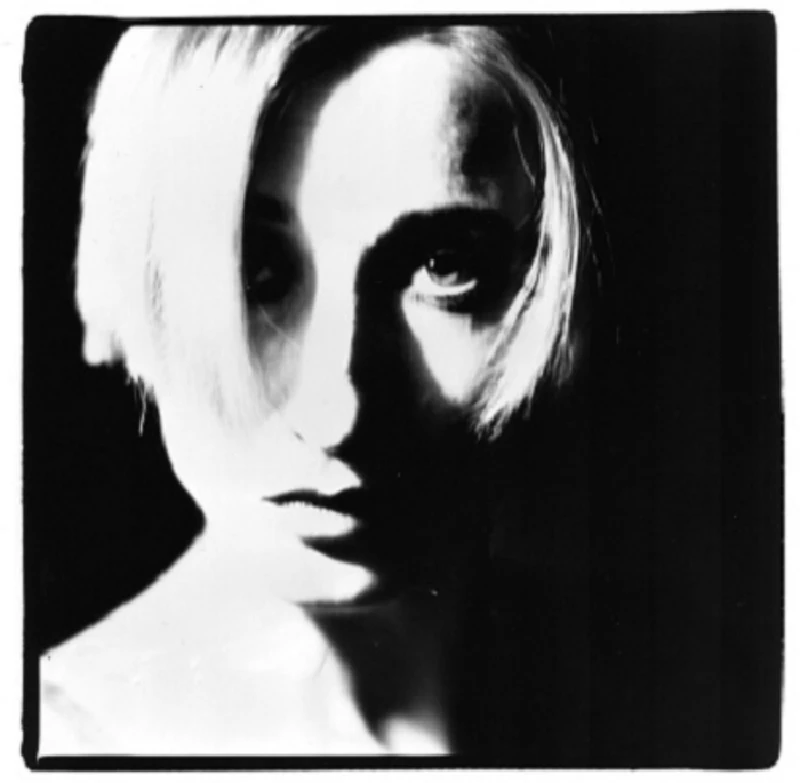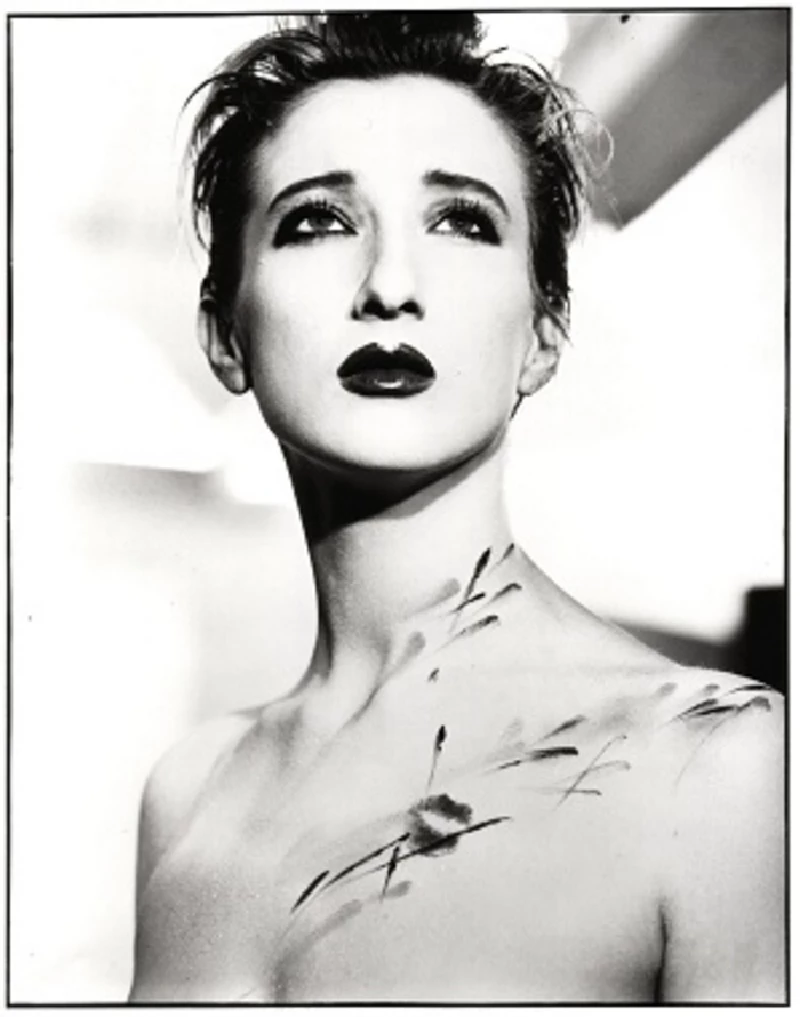 interviews
---
Interview (2018)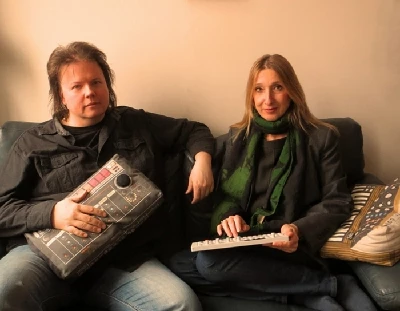 Claudia Brucken, the former singer with Propaganda, talks to John Clarkaon about her new album 'Beginn', which she has collaborated on with electronic composer and ex-Tangerine Dream member Edgar Froese.
Interview (2014)
live reviews
---
Ruby Lounge, Manchester, 11/3/2015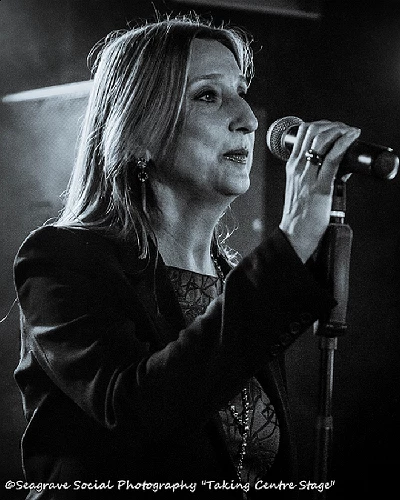 Billy Seagrave at the Ruby Lounge in Manchester watches former Propaganda singer Claudia Brucken play an emotive set to promote her third solo album, 'Where Else'
Pennyblackmusic Regular Contributors
---