---
published: 11 / 5 / 2010
---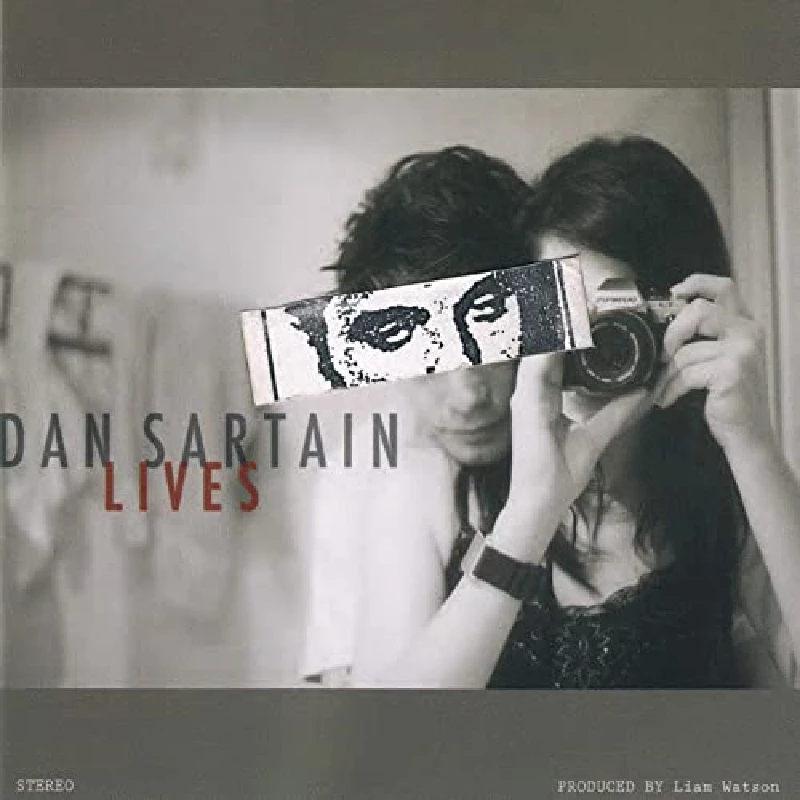 intro
Energetic-sounding rock 'n' roll on first album in four years from Alabama-born multi-instrumentalist, Dan Sartain
A full four years after his last long player (2006's 'Join Dan Sartain') the Alabama-born twenty-eight year old multi-instrumentalist re-emerges with his third commercially available studio album. The missing link between Johnny Cash and Elvis Presley, Sartain's brand of lo-fi rock'n'roll is very much in tact and while there's very little in the way of surprises here, his authentic take on rock'n'roll is still a refreshing breath of fresh air rather than an exercise in retro. Recorded in the pantheon of original analogue records that is Toerage Studios with Liam Watson, the album's 13 songs rattle by in little over 30 minutes. The urgency of opener 'Those Thoughts' gives way to the rock'n'roll stomp of 'Doin' Anything I Say'. Occasionally things get a little too obvious as on the album's only two mediocre moments, 'Bohemian Grove' and 'Voo Doo'. On the whole though the song-smithery is as sharp as Sartain's pencil moustache. 'Praying for a Miracle' is Iggy Pop's 'The Passenger' slowed down and given a full rock'n'roll make-over. The album's high point has to be the fourth part of the trilogy 'Walk amongst the Cobras' while the most beautiful moment lyrically comes on the gorgeous 'Ruby Carol' ("You've got me swinging on a star/Catching moonbeams in a jar") with its slapping double bass and twangy guitar. Dan Sartain gets a bit of help vocally on the organ-driven 'Watcha Gonna Do?' from ex-Headcoatee Holly Golightly, before the final strains of 'Touch Me' round off a truly enchanting album.
Track Listing:-
1
Those Thoughts
2
Doin' Anything I Say
3
Bohemian Grove
4
Prayin' For A Miracle
5
Walk Among The Cobras IV
6
Atheist Funeral
7
Ruby Carol
8
Bad Things Will Happen
9
Voo-Doo
10
Whatcha Gonna Do?
11
I Don't Wanna Go To The Party
12
Yes Men
13
Touch Me
Band Links:-
http://dansartain.com/
https://www.facebook.com/DanSartainOfficial
https://www.youtube.com/user/DanSartainOfficial
https://plus.google.com/+DanSartainOfficial
https://www.songkick.com/artists/545264-dan-sartain
Label Links:-
http://www.indian.co.uk/
https://www.facebook.com/olirecords
https://twitter.com/olirecords
http://www.songkick.com/users/onelittleindian
https://www.youtube.com/user/onelittleindian
https://plus.google.com/+OneLittleIndianRecords
interviews
---
Interview (2007)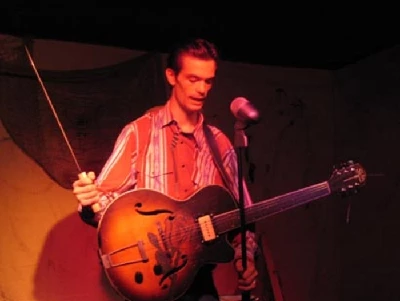 Dan Sartain has been receiving a lot of acclaim for his brand of garage blues/punk rock. Mark Rowland chats to the Alabama-based singer-songwriter, who has recently signed to One Little Indian, about his recording career to date, and his dissatisfaction the current music scene
live reviews
---
100 Club, London, 7/2/2007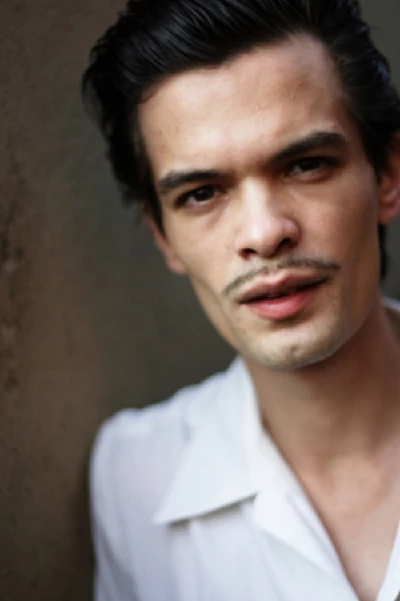 Dan Cressey finds acclaimed Alabama-based singer-songwriter Dan Sartain to be like a reincarnated Bill Haley in a fantastic show at the 100 Club in London
Pennyblackmusic Regular Contributors
---