---
Daniel Johnston
-

Bloomsbury Ballroom, London, 31/10/2009
published: 20 / 10 / 2009
---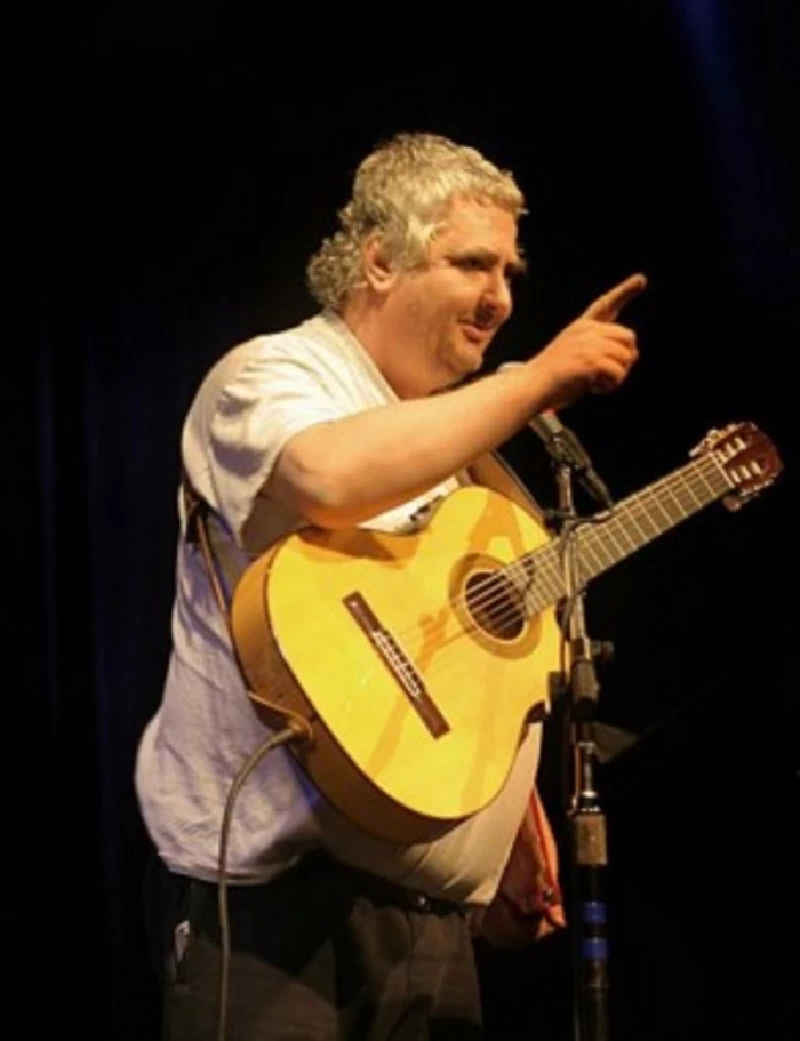 intro
At a show at the Bloomsbury Ballroom in London, Anthony Middleton watches Daniel Johnston play an erratic, but heartfelt and ultimately compelling set
Among the many clichés in the world of rock excess is the bright eyed young idealist turned into a paranoid, drug addled, wild-eyed recluse. Pleasant then, to have Daniel Johnston, who arrived in the music firmament nearly thirty years ago with his problems well established, able to use his now lengthy impressive back catalogue to both convey and allay his demons. A last addition to his UK tour, this gig came just a few days before Daniel played at the sold out Union Chapel, with the same excellent support from probably-soon-to-be-big Laura Marling, an enchanting singer songwriter of tender years and voice. Part Joan Baez, part Dylan; one to watch. The other support rather surprised me when I saw the Wave Pictures play a very early support slot which seems odd given they had just concluded a national tour at only slightly less notable venue that this. An excellent, musically accomplished band, the main reason for their presence was that they would be Daniel's backing band for a good portion of the evening. When he finally arrived on stage, Daniel Johnston is an unusual apparition; portly, slightly shaky, grey pudding basin hair do and dressed in purple track suit; he is not your usual music star. The reasons why he is not a sartorial fashion plate are well known and the minute you start to hear his lusciously melodious, heartfelt and funny songs, it becomes irrelevant. To begin with he appears by himself with a guitar, the likes of which I have never seen, and which he plays not particularly well. In fact I am the only person who I have heard play the guitar as badly recently. Occasionally you will hear accusations that too many people are patronising Daniel Johnston, praising him without justification to give them reflected kudos in following in the esteemed footsteps of Kurt Cobain and Mark Linkous. So in the spirit of cold blooded honesty; Daniel Johnston is not a competent guitarist. He is, however a fabulous songwriter. Songs like 'Speeding Motorcycle', 'Casper the Friendly Ghost', 'Don't Let the Sun Go Down on Your Grievances' and the sublime 'True Love Will Find You in the End' demonstrate a writer able to come up with complex, catchy intelligent and above all honest songs. His latest album, 'Is and Always Was', shows he is still able to operate at a high level when most of his contemporaries have fallen into a life of complacent mediocrity. The pacing and structure of the set allows a showcase for Daniel's song writing and performance with a variety of accompaniments. First alone, you feel a little uncomfortable, his nerves seem jangled, hence the guitar errors. Then joined by a single acoustic guitarist, he seems to relax and be able to concentrate on his singing. Perhaps an acquired taste, Daniel's voice is warm and compelling, perfectly conveying the pains of his life. This segment ends with a rousing, sing-along version of 'You've Got to Hide Your Love Away'. Allegedly written by Lennon about Brian Epstein (but probably not) this feels tailor made for Johnston, whose love life, one gathers from his opus, is not a happy history. After a short break, two more acoustic guitarists appear for a couple of songs before the Wave Pictures return. This louder electric sound is the highlight of the night. You sense the partnership is just bedding in, partly because the guitarist keeps peeping over Daniel's shoulder to see where they are and partly because he asks what they "call themselves." They work perfectly together, never more so than on the appalling, brutal honesty of 'Rock and Roll/EGA' which lurches from ballad to heavy rock in a flash. Johnston's adoration ("true disciple" as he sings) of the Beatles is well known, although I have yet to come across anything by him which could be said to be pastiche, so the show concludes when another Lennon cover with 'Come Together' prompts another episode of communal singing. A encore with the return of the first guitarist sees him, struggling to control his shaking hands, break a few hearts with 'True Love Will Find You in the End'.
Have a Listen:-
Picture Gallery:-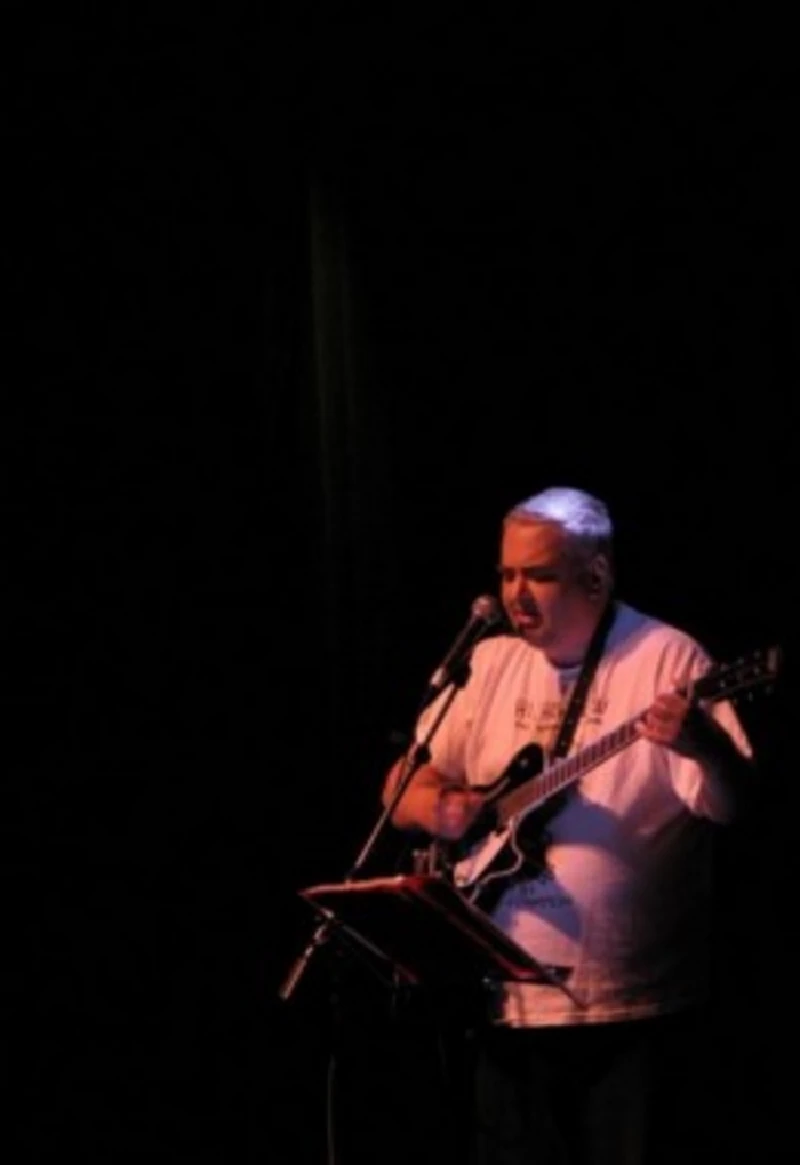 Visitor Comments:-
236

Posted By: Nick, London on 22 Nov 2009
Laura Marling is hardly one to watch for the future: she's already had a Mercury Music Prize nomination (2008) & recently sold out The Royal Festival Hall. Long live Daniel Johnston!
---
interviews
---
Interview (2009)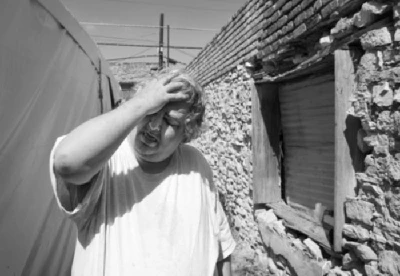 Mark Rowland speaks to damaged musical genius Daniel Johnston about his forthcoming album, 'Is and Always Was'. which has been produced by Paul McCartney producer Jason Falkner, and his long musical history
profiles
---
Daniel Johnston (2009)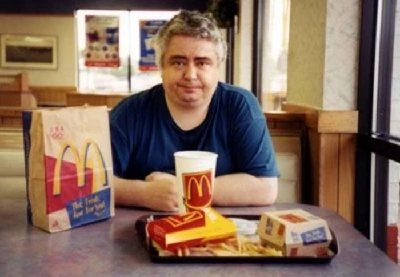 Frail musical genius Daniel Johnston's albums will be reissued gradually over the rest of this year. Mark Rowland reflects upon the first of these reissues, his 1983 album, 'Yip/Jump Music', and a compilation, 'Welcome to My World'
Pennyblackmusic Regular Contributors
---