---
published: 7 / 7 / 2007
---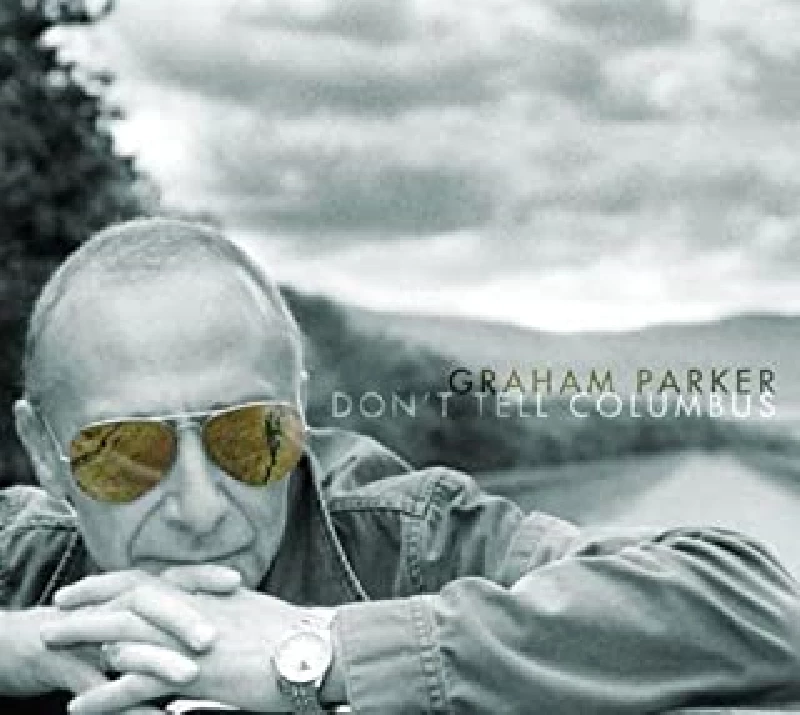 intro
Fiery new album from now American-based British singer-songwriter Graham Parker, who over 30 years on from his advent just before punk, shows that he has lost none of his anger, humour or insight
Thirty plus years into your career, you'd not unreasonably expect your muse to have deserted you somewhat, the motivating impulses behind the creative process not quite the same in your mid-50's as they would have been in your mid-20's. Probably anyway. Not that anyone has told Graham Parker that though! In his 57th year and now residing in the US, Parker has just released his fourth album for Bloodshot in as many years and his umpteenth since first setting out his stall with 'Howlin' Wind' in 1976 that had critics at the time frothing at the mouth. Released just months before punk really exploded, the barely fitted crown of that generation's angry young man was snatched back before he had even had time to attend the coronation. Still, that was then and this is now and while many similarly since hailed as rock's saviour have died, burnt out or faded away, Parker's peculiarly Anglo-American perspective, perhaps smoothed off around the edges at time, often remains as insightful as at his peak in the late 70's. Tackling big political themes – 'I Discovered America' and especially 'Stick To The Plan', surely destined to be looked back on as one of Parker's classics - he repeatedly hits the target. With cutting, provocative lyrics and robust tunes to match, Parker is on impressive form here. The cult of celebrity and one misbehaving musician in particular, who's always in the news for the wrong reasons, as well as the equally desperate media in his relentless pursuit, also gets the Parker treatment on 'England's Latest Clown'. There are just as evocative yet gentler themes tackled by Parker too – the epic bluesy ballad 'The Other Side Of The Reservoir', proving indubitably that's he not all spit and bile. In contrast to much of his early material, famously recorded with the Rumour, Parker handles the bulk of the instrumentation here himself, though is ably assisted by Figgs' main man Mike Gent on drums, backing vocals and occasional guitar and Ryan Barnum on keyboards. Elsewhere, rarely utilised backing vocalists Kate Williams and Molly Gardinia also do a fine job where required. While Parker treads water from time to time – 'Suspension Bridge' being one of the albums lesser inclusions for example - much more often than not Parker's near the top of his form. And demonstrating a sense of humour, when the aforementioned 'Stick To The Plan' builds to what you anticipate will be a sax solo, as it undoubtedly would have done back in the 70's, Parker instead blows a mean kazoo – and it works! Many hotly tipped outfits and troubadours barely half Parker's age can muster an album even half as good as this and I doubt there are many artists around today who will still be churning out albums 10 let alone 30 years from now, let alone of this calibre.
Track Listing:-
1
I Discovered America
2
England's Latest Clown
3
Ambiguous
4
The Other Side Of The Reservoir
5
Suspension Bridge
6
Love Or Delusion
7
Total Eclipse Of The Moon
8
Stick To The Plan
9
Somebody Saved Me
10
Hard Side Of The Rain
11
Bullet Of Redemption
12
All Being Well
Band Links:-
https://www.grahamparker.net/Home.html
https://www.facebook.com/GrahamParkerOfficial
https://twitter.com/itsgrahamparker
https://en.wikipedia.org/wiki/Graham_Parker
features
---
Ten Songs That Made Me Love... (2019)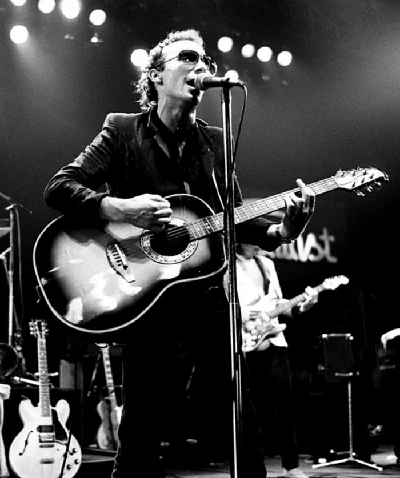 In our series, in which our writers write about ten songs that made them love a favourite band or artist, Kimberly Bright writes about her favourite songs by English singer-songwriter Graham Parker.
Pennyblackmusic Regular Contributors
---