---
Jack
-

Pioneer Soundtracks
published: 25 / 3 / 2007
---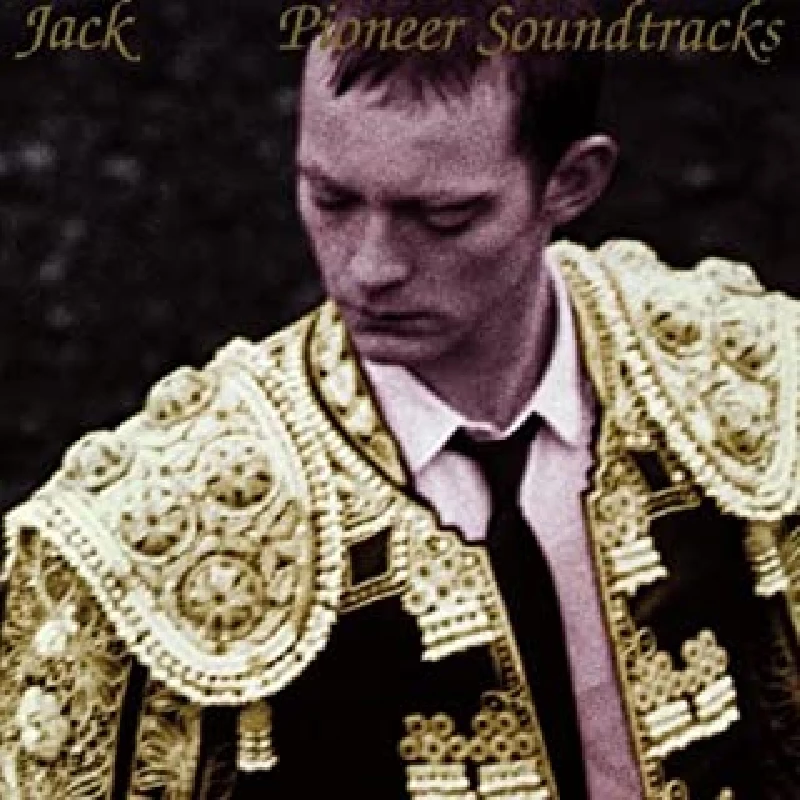 intro
Excellent double CD remastering with extra tracks of Jack's classic 1996 debut album, 'Pioneer Soundtracks'
Jack's debut album, 'Pioneer Soundtracks', gets the full remastering treatment. Originally released on Beggar's Banquet offshoot Too Pure, it has now been re-released on Spinney whom have done a great job of making this fine album sound even better than when it first came out in 1996. Jack were Anthony Reynolds and Matthew Scott, both originally from Wales, with Anthony on vocals and Matthew on guitar ; Paddy Pultzer on drums and Richard Adderley on guitar, both of whom were in the Boyfriends who sadly split recently due to their crook of a manager ; Audrey Morse on violin ; Colin Williams on bass and George Wright on keyboards who was also the bullfighter on the album sleeve. The remastering has the same cover, but this time around it appears in the form of a pop art drawing rather than a photograph. 'Pioneer Soundtracks' and its 1998 follow-up, 'the Jazz Age', were to me two of the greatest albums to come out of the UK at the end of the 90's. Jack were always very heavy drinkers, but were very emotional and passionate about the music they made, and the music they left behind stands up to anything made today "Pioneer Soundtracks' was produced by Peter Walsh, the producer of the last three Scott Walker albums. His appearance cost Too Pure a fortune but he did a grand old job as well. The remastered edition appears on two CDs. The first CD is a remaster of the original album with no bonus or hidden gems, while the second CD is an additional CD with lots of lost rarities on. The original album opens with '…of Lights'. It starts off with eerie sounds, and church bells tolling in the background with the added touch of soft rain, before the track speeds up, with the sound of loud guitars and strong but sad string which assist Anthony's vocals which drip like honey over the lush instrumentation. This is a near perfect painting of London at the tail end of the century, in the mist of an early morning, still hung over from the night before. It is an absolutely perfect intro, one of the best openings to any released album ever, with the great line of "These are beautiful stories for ugly children." The second, third and fourth tracks were all singles. 'Wintercomessummer,',all one word, is fast and furious, with gritty guitars and thrashy drums, Anthony's vocal is commanding and seeks your attention from his first sung note. He comes across on this as the new Scott Walker and the successor to the throne that was left behind by the brilliant 1,000 violins. 'White Jazz' is not jazz, and is played with full on elegance. 'Biography of a First Son' was my introduction to them, and is a dramatic onslaught of a number, with a story of huge proportions and an energy that makes you want to grab the first girl you see and demand that you both dance to the beat that the band are making. 'Filthy Names' isn't so much a song. It is more like a movie set to words, and, a tale of young love beautifully played, is full of Tindersticks like beauty. 'I Didn't Mean It, Marie' is like the soundtrack to another movie, French of course and in widescreen cinemascope. It is a song of love and lust, with enough energy and power to please any music fan out there. 'F.U.' means exactly what it says and melts into a tale both of love and loss and also about getting ready to meet the night. 'Dress You in Mourning' is as slow as its title suggests very sad, while 'Hope is a Liar', which closes the album, sounds like the soundtrack to a costume drama with its pleasant vocal exchanges This is an album that remains to me now as great as on first listening. Superb !
Track Listing:-
1
...Of Lights
2
Wintercomesummer
3
White Jazz
4
Biography of a First Son
5
Filthy Names
6
I Didn't Mean It Marie
7
F.U.
8
Dress You in Mourning
9
Hope Is a Liar
10
Kid Stardust
11
I Was Drunk in the Underworld
12
White Jazz (Version)
13
Wintercomessummer (Version)
14
The Seventh Day
15
Biography of a First Son (Demo)
16
Hey!... Josephine
17
The Ballad of Misery and Heaven
18
Ballad for a Beautiful Blonde Eye
19
Jose's Dream (Live Studio Outtake)
20
F.U. (Live in Paris)
21
...Of Lights (Live in Paris)
22
White Jazz (Live in Paris)
23
Saturday's Plan (Live in Paris)
24
Nico's Children (Live in Paris)
25
Steamin' (Live in Paris)
interviews
---
Interview with Anthony Reynolds (2002)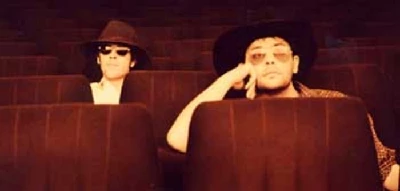 Jack frontman and lyricist Anthony Reynolds talks to John Clarkson about literature, record deals and the band's first album in almost four years, 'The End of the Way It's Always Been'
reviews
---
End Of The Way Its Always Been (2002)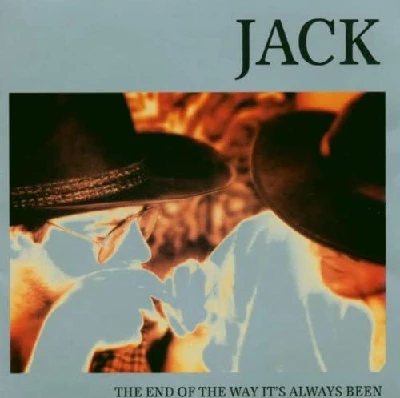 "Fresh and forward thinking" first album in four years from the romantic and always literary Jack, which finds the band experimenting with orchestral sounding grooves
related articles
---
Cream: Profile (2015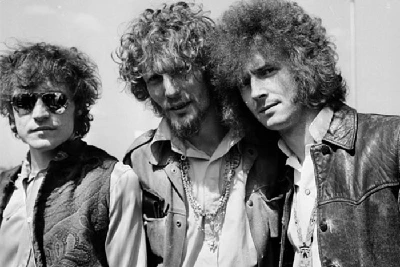 Lisa Torem reflects on the short but prolific career of 60's supergroup Cream, who have just ahd most of their work released in a new vinyl box set
Pennyblackmusic Regular Contributors
---