---
Pere Ubu
-

Interview with David Thomas
published: 26 / 8 / 2006
---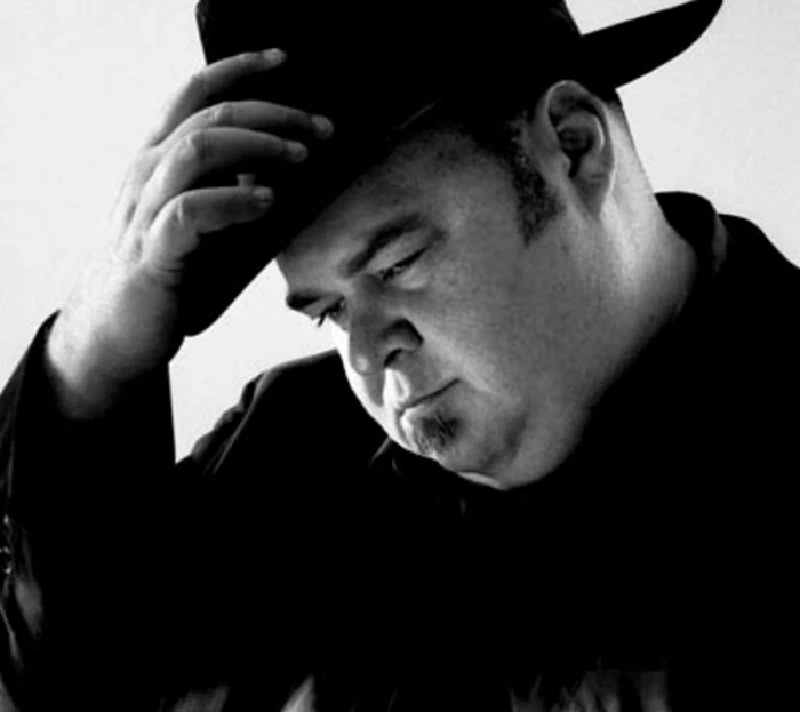 intro
One of the most seminal albums of all time, Pere Ubu's 1977 debut album 'The Modern Dance' has just been re-issued. Mark Rowland speaks to frontman David Thomas about the group's formation and its recording
Late 70's Cleveland, Ohio was suffering at the loss of several manufacturing industries. Many have described it as an industrial wasteland, directionless and derelict. It was in this seemingly hopeless environment that Pere Ubu was born. It was 1975, and Rocket From the Tombs had broken up, its members pulling it in different directions until it fell apart. David Thomas, the band's burly singer (then known as Crocus Behemoth), was already looking to form his next band, and wanted to do something unique. 30 years on, and Pere Ubu are one of the most respected alternative rock bands to come out of the United States at that time. The band is still going to this day, releasing records every few years. Though they have come a long way since then, people often mention the band's first record, 'The Modern Dance', as their album of choice. One of their most accessible records, it mixed garage punk with avant-noise and unusual song-structures, the influence of which can still be heard in many post-punk and avant-garde bands today. Many post-rock bands, for example, owe a lot to the quiet, discordant guitars of 'Sentimental Journey' and the quiet/loud dynamics of 'Chinese Radiation', while the chiming noise and subtle tension of 'Real World' wouldn't be out of place on a Sonic Youth record. Now 'The Modern Dance' has been re-issued for a new audience, with a bonus alternate mix of the record and an audio interview with David Thomas on a separate CD through Silverline records who are apparently big fans of the band. "We tried to find some archival footage of the band but there isn't any" says Thomas, referring to the bonus material on the CD. Thomas now lives in the UK in Hove, and is involved in several projects, including Pere Ubu and a recently reformed Rocket From the Tombs. "I have no clue how people will perceive us now" he says. "We didn't fit in 1975 and we don't fit now. We are very consistent that way. We tend to attract people who also don't fit." Ex-Rocket From the Tombs guitarist Peter Laughner was the first to hear about Thomas' new musical endeavour, and it didn't take much to get him on board. "I told Peter Laughner I was starting a new band and it was going to be called Pere Ubu and it was only going to work in the studio" Thomas says. "That's as far as I got before he said he wanted to be in it." Laughner knew a bunch of people living at a building called the Plaza, on Prospect Avenue, who he thought would be perfect for the band. "Tom Herman was a steel worker who lived nearby and jammed at a house with a drummer from the Plaza" Thomas says. "That was Scott Krauss. Allen Ravenstine was the co-owner/janitor at Tthe Plaza and he had been assembling odd sound boxes for a few years and did some electronics shows in arty places. Tim Wright was a friend of mine and sometimes the soundman for Rocket for the Tombs. I asked him to join because he seemed the right material. He said he would learn bass. He went out and bought a Dan Electro 6-string bass and learned it." Thomas says he had a clear idea of the direction in which he wanted to go with the band: "I think in terms of methodology and the 'style' follows. Sound follows production method. I was aware of a strong nucleus of musicians around who seemed to me, with my limited experience, to be unique-ish. I thought these guys could be harnessed and whatever happened would be unique and worth doing. Besides, what else was I going to do?" From the start, the band had a list of rules which the band would follow as they progressed. These included; Don't Seek Success, Don't Ever Audition, Put Unique People together, and Don't Look for Someone. A few of them don't really make sense to non-members of the band, and Thomas' only explanation of the manifesto is that they were created out of "experience". From this methodology, it was, however, clear from the start that Pere Ubu would be a unique band. A major factor in the uniqueness of Pere Ubu was Allen Ravenstine's synth playing. Rather than playing it like a keyboard, Ravenstine would use it to create and manipulate all sorts of weird sounds. Thomas can't remember what he thought when he first heard Ravenstine play his synth. "Clearly I thought it was cool" he says. "Remember these were the days when a lot of people were starting to add analogue synthesizers to rock music. I'm not sure anyone was doing it so extremely or integrating it to the degree we did but then again nobody said we shouldn't or couldn't. Seemed the obvious thing to do. It all seemed like the obvious thing to do." Pere Ubu started writing and rehearsing material, taking some old songs from Rocket from the Tombs and re-working them to fit their new band. "The intention [for us] was always to write songs.This had been a big bone of contention in Rokcet from the Tombs. Peter was always wanting to do cover versions and I really hated doing them. I didn't see the point. The first Ubu song was 'Heart of Darkness', which we jammed while learning 'Tokyo' and 'Solution' ('30 Seconds Over Tokyo' and 'Final Solution') to do as the first Ubu single. "We didn't sit there and say to ourselves, 'Gee, we're doing something original.' As I said, it was all pretty damned obvious to us that this was what you were supposed to do. Not to be disingenuous, we did realize that we were the best band in the world. But every kid thinks his band is the best thing that's ever happened and we were aware of that. And besides it didn't matter - no one would ever hear us." The band recorded their first single, '30 Seconds Over Tokyo' backed with 'Heart of Darkness' in September of that year. Thomas booked a debut show for the band on New Year's Eve, at a college bar called the Viking Saloon. Ravenstine decided to leave the band at that point, and was replaced by Dave Taylor, who happened to own the same uncommon make of synthesiser as Ravenstine. The band had to flesh their set out with covers, but the band decided at the end of it that it went quite well. Pere Ubu's second single, 'Final Solution', was released in early 1976. The band was going from strength to strength, playing shows in New York and several at Cleveland's mainstream rock club with other local acts. "All the mainstream rock bands in town thought we just took a lot of drugs and got on stage, which was very insulting considering how much rehearsing we did and how tight we were" Thomas says. "We quickly got a hardcore of about 150 fans but considering that the entire 'underground' scene probably consisted of no more than 100-200 people there wasn't much room for growth." At this time, Laughner was becoming increasingly dependent on drink and drugs, and less and less focused on working with the band. By the summer the situation had reached breaking point. "Tim Wright and I were pretty fed up with the situation and part of the situation was that it was obvious he was a dead man walking and we didn't want to be part of the process so we had one of those meetings that ends up being you go your way and we'll go ours." Laughner left the band, and was dead within a year, aged just 24. According to Thomas, the band became much tighter and harder to categorise after Laughner's departure, but, after a general line-up re-shuffle, Ravenstine returned to the band while the band tried to decide whether to continue with one guitarist or bring in a new member. Tim Wright left the band at this point to be replaced by Plaza resident Tony Maimone. The band then recorded their third single, 'Street Waves', and got themselves a residency at a dingy warehouse bar called the Pirate's Cove. As 1976 became 1977, it became apparent that new wave was going somewhere, as more and more bands came through Cleveland. Pere Ubu were lumped in with these bands, though they were more experimental than most of them. The head of A&R at Mercury records, Cliff Burnstein, often went to hip record stores to find new acts. One day, he found Pere Ubu's 'Street Waves' EP. He contacted the band and told them that although they weren't right for Mercury records, he really liked their music and wanted to help them out. Chrysalis also showed an interest in the band, but in a week Burnstein had created Blank Records in order to put out Pere Ubu's records.The band set out to record 'The Modern Dance' soon afterwards. "It was all done in a week" Thomas says about the recording process. "It was very easy because of our engineer Ken Hamann, who had been working since the 40's. He was Terry Knight's engineer for Grand Funk Railroad and other things, had a bunch of hits like 'Green Tambourine', 'Nobody But Me', 'Time Won't Let', 'Play That Funky Music White Boy', all the James Gang, etc. Ken had a lot to do with our identity. He emphasized over and over that the only thing that mattered was the spirit, passion and vision of the music. We kept asking, 'Is it right? Is it tight? Is it in tune?' And all he would ever say was, 'It feels great. What else matters? Why do you want to mess it up?'" That was the creation of 'The Modern Dance'. As Thomas admits, the band simply went into the studio and played through all of their material bar the first two singles. The album is now considered a classic of the period, and certainly a starting point for those who want to get into the band. Pere Ubu moved further away from their garage rock influences with the sparse and smoky 'Dub Housing', and further still with subsequent releases. Over the years, the line-up has changed frequently, but it has always really been Thomas' project, though each member's influence has been felt on each recording they have played on. In this new new wave and post-punk friendly age, it is difficult to tell how the band will be taken by younger music fans. It is a far cry from the sanitised disco punk of today's post-punk and new wave acts, but it still remains a timeless, rewarding record, with a little patience and an open mind.
Article Links:-
http://www.davegoodwinimages.com
Band Links:-
http://www.ubuprojex.com/
https://en-gb.facebook.com/official.ubu/
https://twitter.com/ubuprojex
https://en.wikipedia.org/wiki/Pere_Ubu
Picture Gallery:-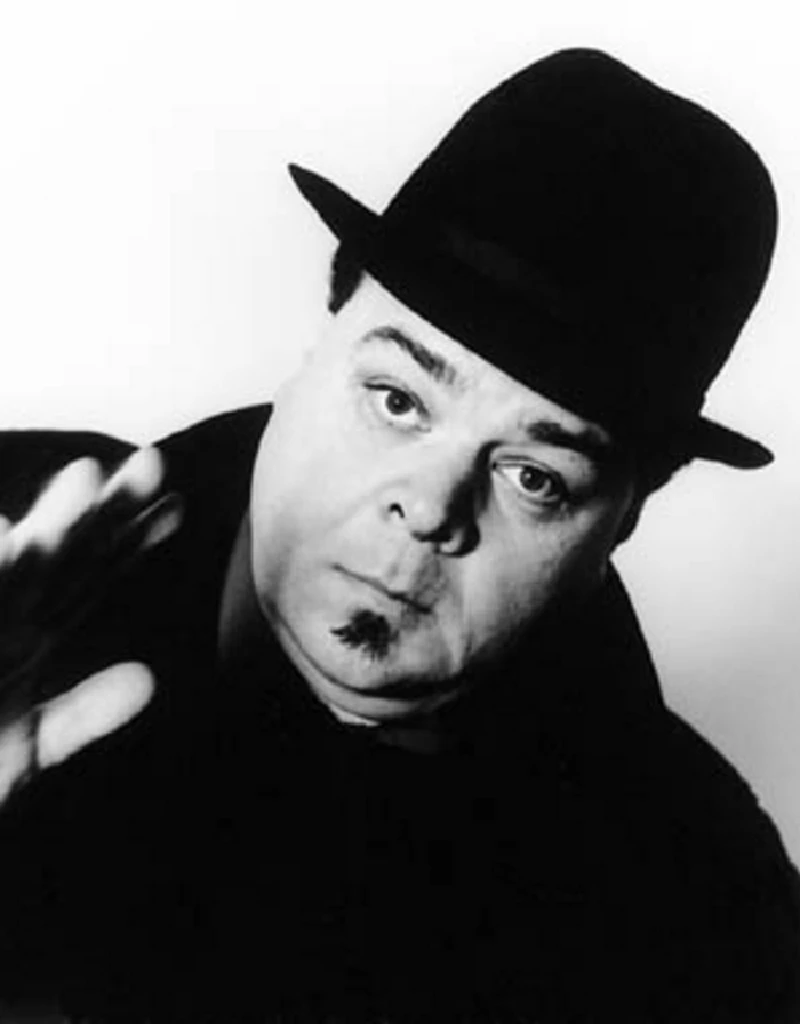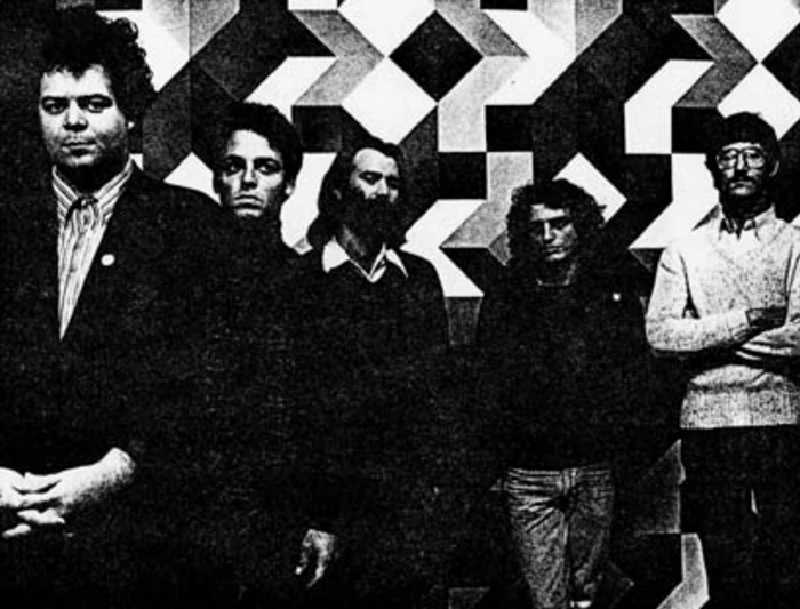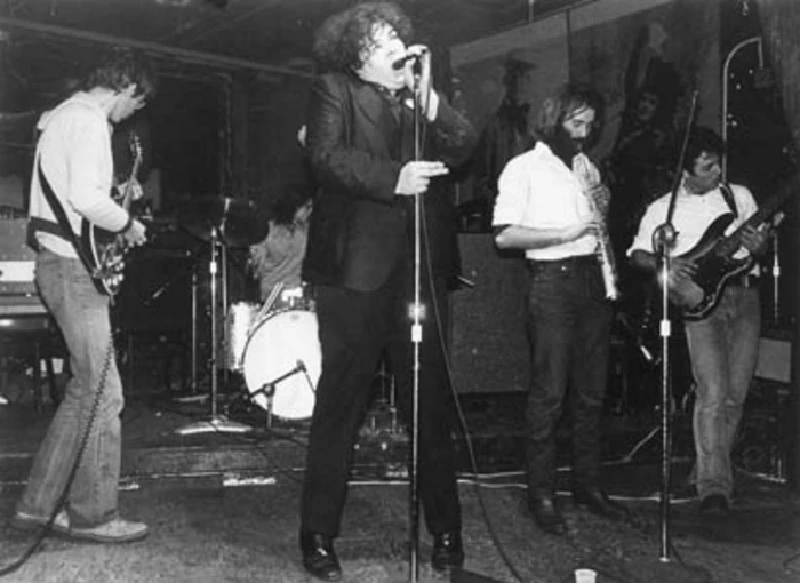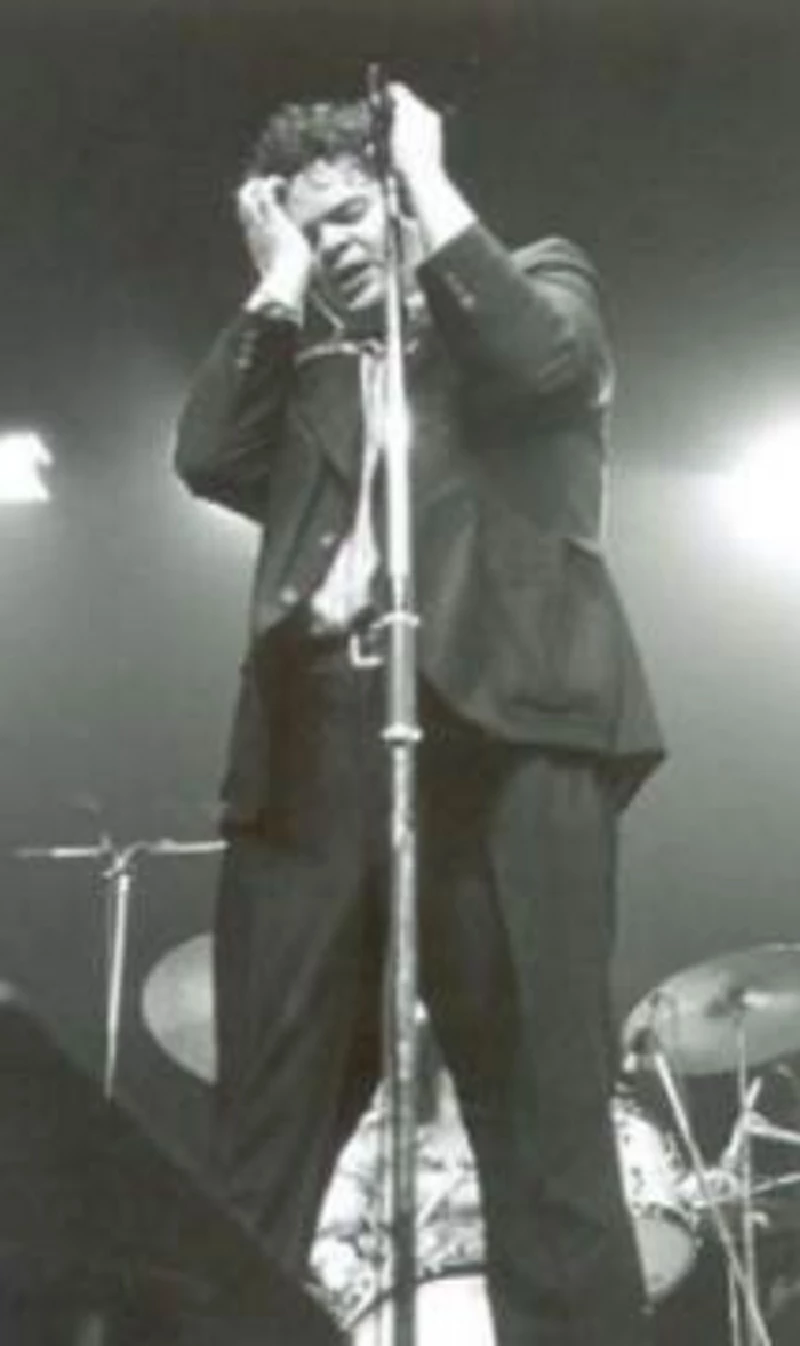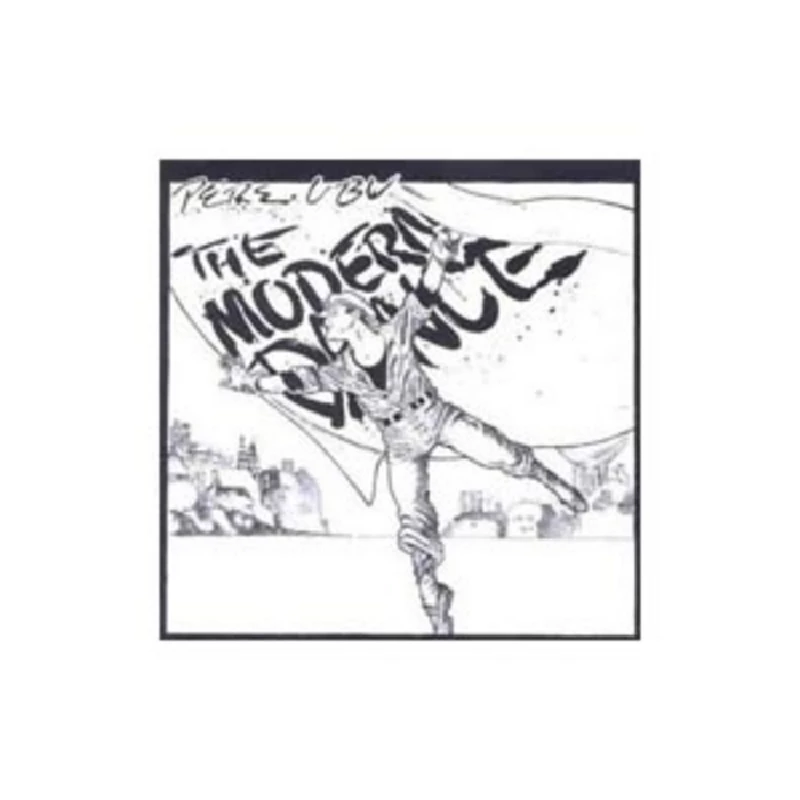 Visitor Comments:-
198

Posted By: Paul Ray, Oxfordshire, England on 13 Jul 2009
Well, I'm really enjoying these old articles about Pere Ubu and Rocket From the Tombs that I've chanced upon and, as I've said more than once before, Ubu have been my all-out favourite band since soon after their inception and still are. I thought I knew ALL about them, but I'm learning, learning.
---
favourite album
---
The Modern Dance (2006)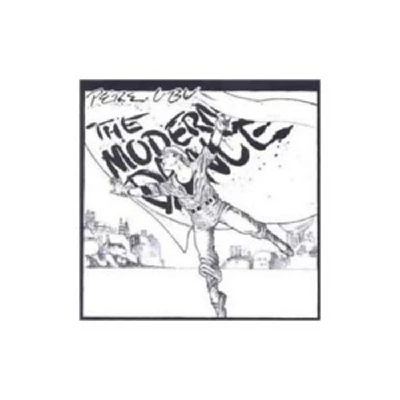 For our 'Re : View' slot, in which we look back on old albums, Mark Rowland writes about Pere Ubu's 1976 classic debut album 'The Modern Dance', which has recently been reisssued
Dub Housing (2002)
Pennyblackmusic Regular Contributors
---