---
Desaparecidos
-

Read English / Speak Spanish
published: 27 / 3 / 2002
---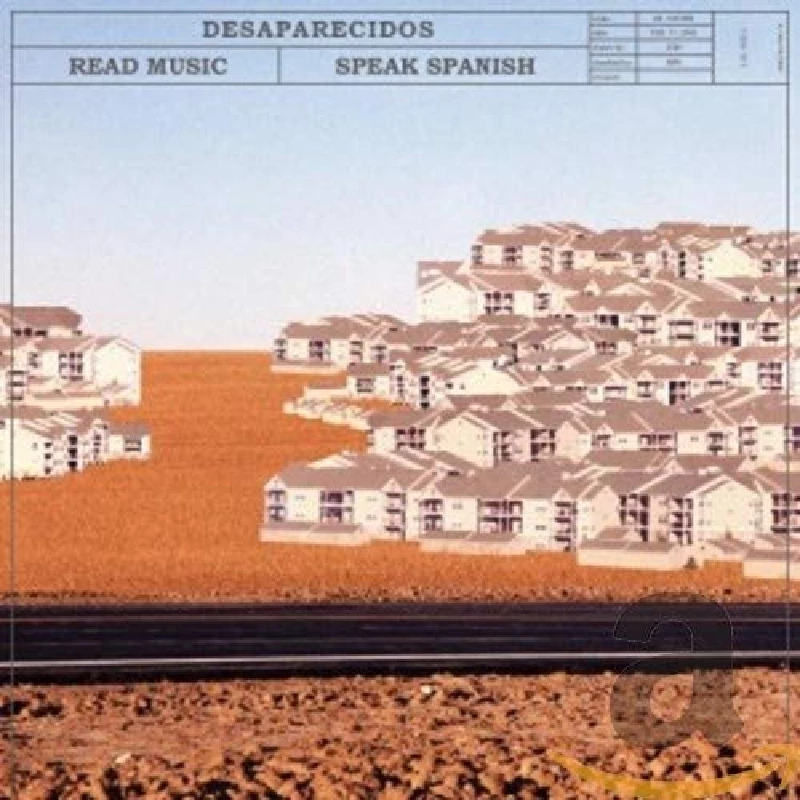 Label: Wichita
Format: CD
intro
Experimental, but near perfect debut album from hardcore punk band, the Desaperecidos, whose frontman Conor Oberst also works as a folk/country artist under the moniker of Bright Eyes
I hope that this record does what it is supposed to. Conor Oberst is the man many of you know as Bright Eyes, a beautiful folk/country artist who put out his first record as a fourteen year old and who is now only in his early twenties. Now he fronts a hardcore punk band. This change is hardly on the scale of Bob Dylan going electric, but it's pretty surprising.The Bob Dylan comparison is, however, a useful one, albeit on a smaller scale. In the early 1960s there was plenty of talent around, and some pretty special music, but what the music world needed was for someone to push it. Bob Dylan provided that in his golden period in 1965/66. And in exactly the same way, Conor Oberst is pushing things now ! What this album should do is remind everyone that music is about more than style and attitude, and must have some content as well . In other words , while style magazines continue to hype the Hives, it is what real punk rockers should be listening to. After the opening track, an odd little song that makes sense when you've heard the rest of the album, you reach the song 'Man And Wife, The Former (Payment Plans)'. It is a truly great song that features some spiky post-punk distorted guitars and some genuinely touching words. A sad, simple tale of a young couple planning for the future, it is both a poignant reflection of the modern world and also a great tune. Few bands make you genuinely excited the moment you first hear them, but this song has joined my personal list (along incidentally with the likes of The Smith's 'Reel Around The Fountain', At the Drive-In, Nick Drake and Godspeed You Black Emperor! ). The third track, 'Manana' demonstrates that Conor, despite his time as a country singer, can scream with the best of them. It is becoming apparent that he is prepared to detail a huge variety of topics. He has already written about trying to impress girls and the trauma of real people's lives, but as the album progresses he moves on to articulate critiques of capitalism and George Bush's America. A key part of the album is the insertion of speech samples, which are continuously amusing and relevant (a few examples "My ideal man! As far as what he drives: he doesn't have to drive a brand new, cool car but not a hunk of junk either, somewhere in the middle. Oh, he's gotta have a job and he's gotta have a future" and "This town's been a small time for quite a while and I feel its time for it to grow up, grow out, get some chain stores. I guess some Starbucks. I think that's great!"). Of course, the main reason I like them is because they remind me a bit of the Manic Street Preacher's 'The Holy Bible'. It isn't just another group bashing out their songs, but it has a concept. And, well, it just sounds more special. It has a really nice sleeve too, and that, of course, also helps. There are quite a few songs on this album that are genuinely special. They sound cool, like At the Drive-In did, but not as loud, and with much better vocals (after all, Conor Oberst is a folk singer, not just a hardcore screamer!). I know it's a cliché (and a particularly lazy one by any standards), but this album will say something to you about your life. I still like that in a band, no matter how much pleasure I get from Boards Of Canada. But this album is cool because it captures the spirit of all these canny punk records coming out now (like McClusky, Ikara Colt or The Icarus Line) but adds some better, more intelligent lyrics and more variety. 'Read Music/ Speak Spanish' has all the essential elements. There are some heartbreakers, some belters and a few moments of sheer beauty and also riotous noise. And despite the fact that it only took a week to record, it features some superb musicianship and innovative instrumentation. Of course, it isn't the perfect album, it tails off a little towards the end, but that doesn't really matter. This is a reminder that it isn't enough to just make good music, but that music has the potential to be special.
Track Listing:-
1
What's New For Fall
2
Man And Wife, The Former (Financial Planning)
3
Mamana
4
Greater Omaha
5
Man And Wife, The Latter (Damaged Goods)
6
Mall Of America
7
The Happiest Place On Earth
8
Survival Of The Fittest / It's A Jungle Out There
9
$$$$
10
Hole In One
Visitor Comments:-
12

Posted By: Halfman@halfbiscuit.freeserve., Cotherstone, NE England on 01 Jan 1900
Lives up to the promise of the songs played on John Peel, "Greater Omaha" is probably the best on the cd - if you liked that or "What's new for Fall?" then you'll like the rest.
---
interviews
---
Interview (2002)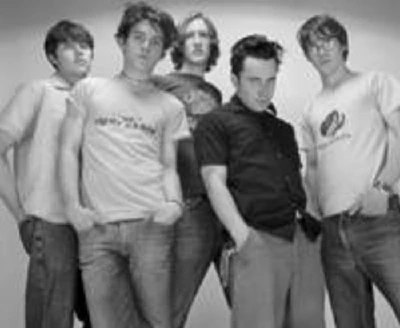 The Desaparecidos have released one of the hardcore punk albums of the year with their debut 'Read Music/Speak Spanish'. Guitarist Denver Dalley talks to Ben Howarfth about the band's first eighteen months and its recording
Pennyblackmusic Regular Contributors
---