---
Kevin Tihista
-

Kevin Tihista's Red Terror
published: 21 / 1 / 2002
---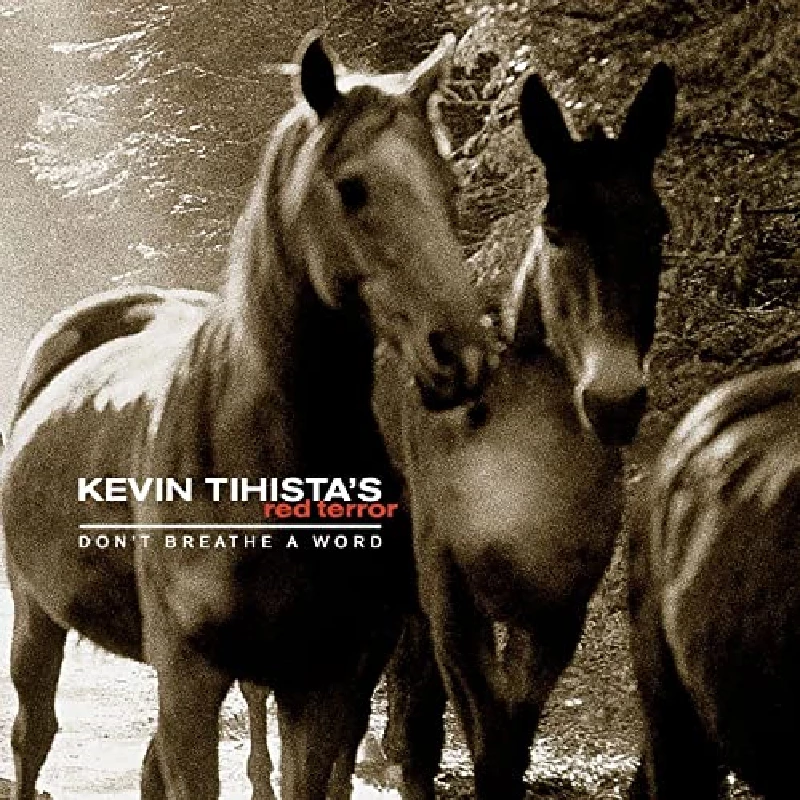 intro
Atmospheric eponymous six track debut album from former Veruca Salt bass player, who was signed to deal after his friends secretly sent a demo tape off to Atlantic Records.
Gentle melodies, playful but spirited lyrics, a voice that exudes honesty and emotion. All of that is only a brief description of the music of Kevin Tihista's Red Terror. In writing this review, I want to take the opportunity to say: "Thank You!" to Kevin's friends. They secretly without telling him sent a demo tape to Atlantic Records in 1999, who immediately recognizing the musical talent on display tracked down the former bassist with Triple Fast Action and the one-time member of Veruca Salt to Chicago, and offered him a deal. Since then Kevin's musical career has really started to take off. He has released with his band Red Terror a 7" single 'Oh No Not Again', his music has appeared in a film 'Keeping It Real' and he has successfully toured the USA and Europe, earning positive reviews in the British magazines 'Uncut' and 'NME' in the process. While Keviin Tihista's Red Terror's eponymous six track mini album debut has been released on Atlantic Records in America, it has come out on Rough Trade in Britain. Beautiful as the music is and as gentle as the lyrics are, it is worth saving for the right occasion. If you are wondering what that right occasion might be, here are some of the main symptoms- If you are feeling lonely, the album lets you inside its warm world. The guitars and little patters of drumbeats on 'Doctor' could be compared to heartbeats and remain modestly calm throughout the whole song, lightly underlining the vocals. The words "Someone get me a doctor please/ I'm feeling weak and I can barely breathe/Doctor won't you tell her she is the only one who keeps me alive " speak with a complete, desperate honesty down to the last letter. If you want, however, just to relax, the album can help you also to completely unwind. 'Sucker' allows you to do this perfectly, its wordy but artfully constructed lyrics corresponding perfectly with the simple rhythm of the music. As the album progresses you are able to flit from one mood to another. The ecstatically gentle 'Stoopid Boy' is perfect music if you are feeling romantic.Its opening in which Kevin's guitar first appears with a deep but sharply melodic sound is especially riveting. You'll skip it back just to hear it again. You'll see. 'Beautiful' features, other than the vocals, mainly piano, but has an almost orchestral feel. Kevin's voice ambitiously rises up and self-consciously balances against the music. You don't need to be in any particular frame of mind to listen to it'. In fact, while it provides a mood for every occasion, you don't have to necessarily be in a particular mood to listen to any of this mini-album. Its honesty alone is enough to carry you through it. It would be a sin in fact to waste it. The six tracks of "Kevin Tihista's Red Terror'' brings together all the pain and joy that true love contains. Uncut has decscribed Kevin's work as "romantic ". As far as I am concerned, there is no doubt about that.
Track Listing:-
1
Just Not Enough
2
Lose the Dress
3
Sucker
4
Pretty Please
5
Don't Breathe a Word
6
Doctor
7
Outta Site, Outta Mind
8
I Love Her
9
Stoopid Boy
10
Don't You Know
11
Beautiful
12
You're Going to Kill Me
Label Links:-
https://twitter.com/RoughTradeRecs
http://roughtraderecords.com/
https://www.facebook.com/roughtraderecords
interviews
---
Interview (2002)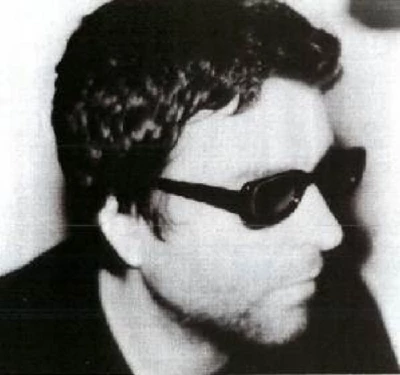 Chicago-based singer-songwriter Kevin Tihista's debut album 'Don't Breathe a Word' was rightly seen to be one of the most romantic records of 2001. He speaks to Olga Sladeckova about it, song writing, and also his recent British tours.
Pennyblackmusic Regular Contributors
---