---
published: 13 / 1 / 2002
---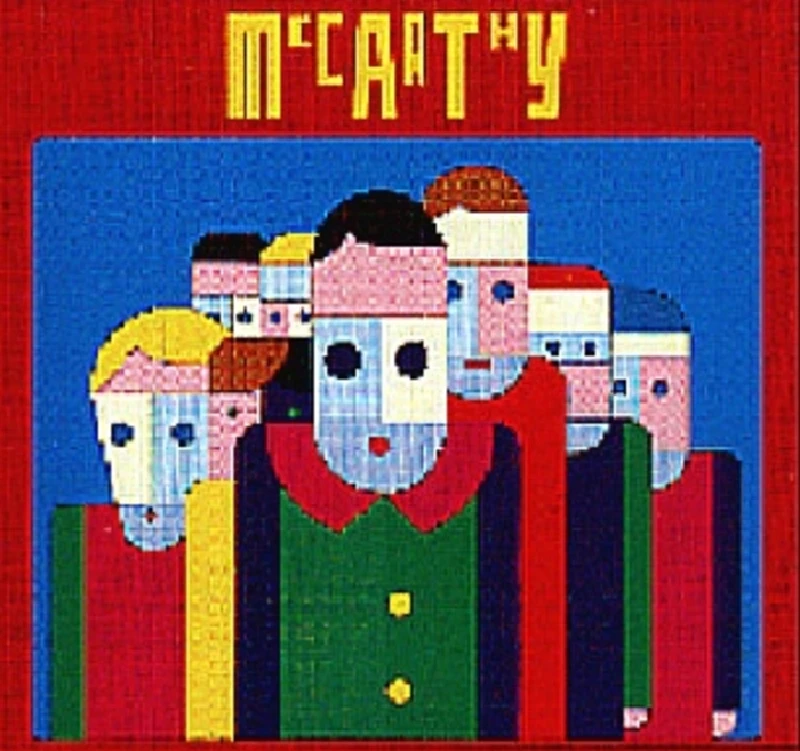 intro
In the mid eighties, indiepop was at it's height in the UK. Bands like The Smiths sold lots of records (at least in their native country), and their strong fanbase turned their gigs into riot scenes.A
In the mid eighties, indiepop was at it's height in the UK. Bands like The Smiths sold lots of records (at least in their native country), and their strong fanbase turned their gigs into riot scenes.And in 1986, New Musical Express (or the NME as it's commonly known) released a cassette that was available through mail order only. The cassette was called 'C86', as a pun on the common cassette types C60 or C90. On this nice cassette, the purchaser could hear the cream of tomorrow's stars on the British independent scene at that moment. Among the bands were The Bodines, Wedding Present, Primal Scream (they were actually a tweepop band at this time), We've Got A Fuzzbox And We're Gonna Use It etc etc. And then there was McCarthy. By that time, McCarthy had been playing together for a couple of years, and had already released two excellent singles, their debut 'In Purgatory' and the indiepop masterpiece 'Red Sleeping Beauty'. Although their contribution to 'C86 'Celestial City' wasn't their strongest composition, they soon proved that they were one of the best bands ever in their genre, (and possibly one of the best of all time over all) because one year later, they released their debut album, 'I Am A Wallet', one of the true masterpieces in the history of pop music. Many people who hear 'I Am A Wallet' for the first time often reflect upon the poor production, and they're not wrong. The production is quite poor and soppy, but for me, that adds to the charm of this album. On their two subsequent albums, 'The Enraged Will Inherit The Earth' which came out in 1989 and 'Banking, Violence and The Inner Life Today' which was released in 1990, the production got better, but also made them lose a little of their initial charm. But you shouldn't mind that too much really, as the aforementioned albums are great too, of course. 'I Am A Wallet' kicks off with 'An MP Speaks', and already on the opening track you get a sample of what's to come-vocalist Malcolm Eden's politically aggressive lyrics and guitarist Tim Gane's infectious guitar-jangle and fantastic melodies. In fact, the following track, 'Monetaries' is as close as you could get to a prototype McCarthy song. With a fast paced melody, furious drumming from drummer Gary Baker, anti-capitalist lyrics from Eden,and jangly guitars from Gane, ait is only 1 minute and 57 seconds long and is the perfect pop song! It's hard to pick standout tracks on such a great album. All I can say is that 'The International Narcotics Traffic' is the only track I sometimes skip, but that's mostly because I want to hear 'The Way Of The World', which comes after it, sooner. As I said, Eden's premier enemy is capitalism, and he takes every chance he gets to fight it. On 'Monetaries' he wants "death to monetaries", and on 'The Way Of The World' he sings "look at that rich shareholder's smile / how many heads had to fall before he could smile?" Titles such as 'The Procession Of Popular Capitalism' and 'And Tomorrow The Stock Exchange Will Be The Human Race"'(the latter from "Banking, Violence…") also tells us what Mr Eden think of the rich. Sadly, McCarthy decided to call it a day after the release of 'Banking, Violence…' in 1990. They were largely ignored by the public and the media, and were bored stiff with it. Gane formed Stereolab with his girlfriend Laetitia Sadier (who was a member of McCarthy during their last months), and Eden went on to form Herzfeld before becoming an author. The other two members, Gary Baker and John Williamson, gave up music. If you want a taste of McCarthy, I recommend the excellent compilation 'That's All Very Well But… - Best Of McCarthy' that Cherry Red released in 1996. The 'I Am A Wallet' album is also available on CD thanks to Cherry Red, who released it and 'Banking, Violence…' on one CD in 1997. Thank you, guys!
Track Listing:-
Band Links:-
https://en.wikipedia.org/wiki/McCarthy_(band)
Picture Gallery:-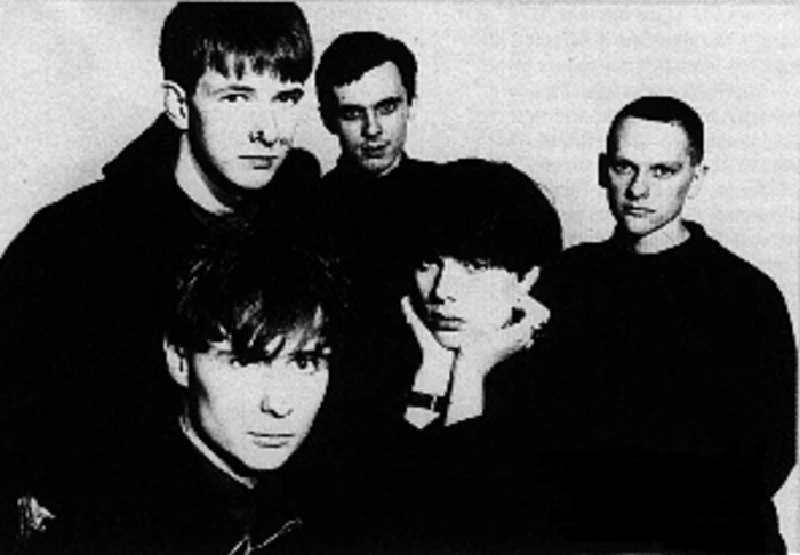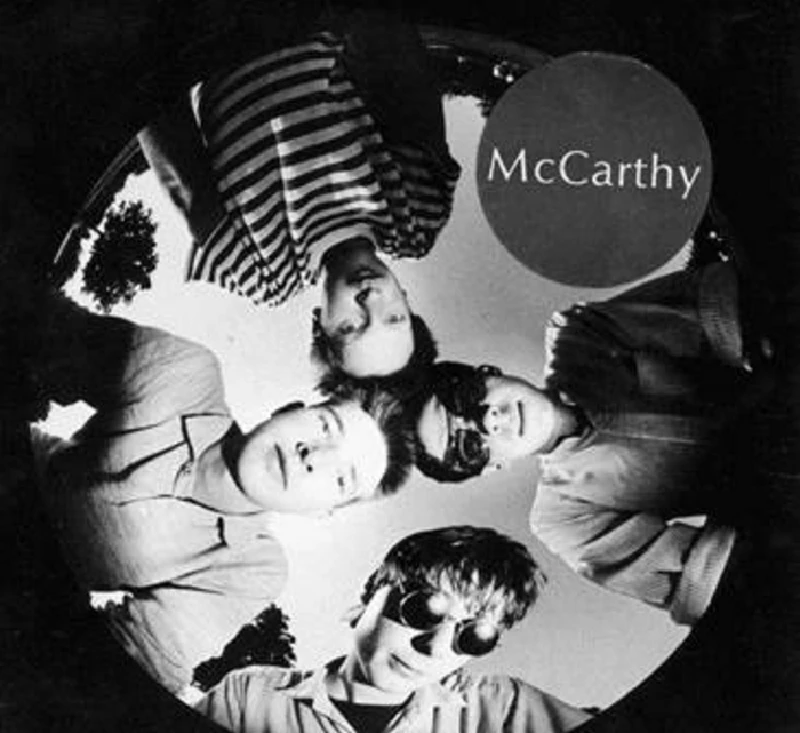 favourite album
---
The Enraged Will Inherit the Earth (2020)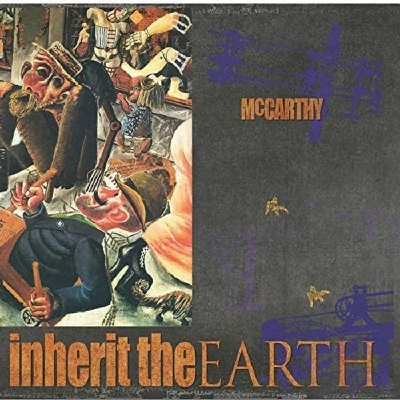 In our 'Re:View' section, in which our writers examine albums from the past, Tommy Gunnarsson reviews Iionic British Marxist indiepop band McCarthy's 1989 second album, 'The Enraged Will Inherit The Earth', which is being reissued in an expanded vinyl edition.
I am the Wallet (2015)
Pennyblackmusic Regular Contributors
---