---
published: 17 / 12 / 2001
---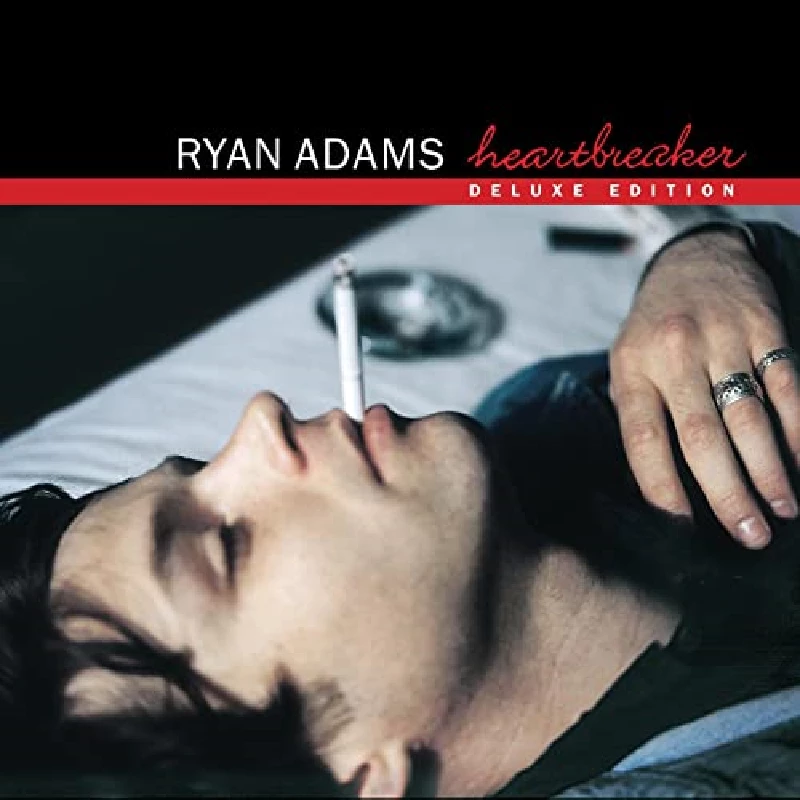 intro
The name Ryan Adams may be new to you but you may have heard of the group he led called Whiskeytown. At the moment their future is a little uncertain and it is not even totally clear if they will cont
The name Ryan Adams may be new to you but you may have heard of the group he led called Whiskeytown. At the moment their future is a little uncertain and it is not even totally clear if they will continue as a group. Their last recorded album, 'Pneumonia', has not yet been released due to some major label problems but it looks likely that it will be out early next year.Adams was the main singer / songwriter / guitarist with Whiskeytown and has a reputation of being something of a bad boy. Stories abound concerning his behaviour but Whiskeytown made two excellent alternative country flavoured albums and it is his music that concerns us here. After a failed relationship Adams moved from New York to Nashville and seems to have matured in the process. Adams is twenty five years old but the songs he has written here have the maturity of someone a lot older. 'Heartbreaker' was the result of the break-up and the sadness and longing felt by Adams is well documented on the album. His loss has turned into our gain with these songs. He could not have given the album a better name. Adams has assembled a supergroup of musicians to back him on what is his first solo release. Gillian Welch and her partner David Rawlings play and sing on all the tracks and if you are familiar with their album 'Hell Among The Yearlings' from a couple of years back you will know the quality and passion of their work. Emmylou Harris guests on one track as does Kim Richey. Ethan Johns, the son of Glyn Johns, who produced The Stones and The Who as well as many others, carries out the hushed production really well. All the pieces fit together like a jigsaw. The Emmylou / Neil Young / Dylan / Gram Parsons connection. The Stones and Johns. Parts of the album echo of all these at times. The fact that Adams can command such talent this early in his career speaks volumes about how special he is. After starting the album with a short debate with Rawlings over which Morrissey album 'Suedehead' appears on, it is straight into the rocky 'To Be Young' in which Adams comes over like a Blonde On Blonde era Dylan shuffling along Main Street with the Stones. Apart from one other track, the bar room rocker 'Shakedown On 9th Street', the album is full of songs that bear the title of the album well. The raspy yet vulnerable vocals and the stripped down sound recall The Band in places as well as those artists mentioned above. Even The Beatles get a look in with the beautiful, psychedelic 'Amy' sounding like it should have been on Revolver. Everytime I play this album a different song becomes my favourite. But if I had to pick just one track then the scathing 'Come Pick Me Up' with vocals from Kim Richey would have to be the one. Brilliant but profane lyrics that anyone who has been in a bad relationship might identify with like, 'Come pick me up, take me out, fuck me up, steal my records screw all my friends, they're all full ff shit, with a smile on your face and then do it again' are sung with real passion and feeling by both singers. How many love gone wrong songs make you feel sad that the relationship is over yet also bring a smile to your face everytime you hear it? Of course, the track to which Emmylou Harris adds her sweet vocals to, 'Oh My Sweet Carolina', is also a standout but that goes without saying with the quality of her recent work. The aching 'Why Do They Leave?' with back up vocals from Allison Pierce is also worth a special mention. Adams sings with an angel about his lover leaving when he needed her most. Not since Mark Eitzel's (American Music Club) 'Songs of Love Live' album have I heard such emotive vocals. The ghost of Gram Parsons is all over the track 'In My Time Of Need' another melancholy ballad with banjo used to good effect. An alternative country boy with a bad punk attitude, Adams has offered up songs that anyone with a failed relationship behind them will find solace in even if alternative country is not normally to their taste. This is not the best alternative country record I have ever heard but it is the one I will be playing most often. We should be thankful that we have Adams for letting us know we are not alone during those sad, desolate moments we all feel at times.
Track Listing:-
1
Argument with David Rawlings concerning Morrissey
2
To Be Young (is to be sad, is to be high)
3
My Winding Wheel
4
AMY
5
Oh My Sweet Carolina
6
Bartering Lines
7
Call Me On Your Way Back Home
8
Damn, Sam (I love a woman that rains)
9
Come Pick Me Up
10
To Be The One
11
Why Do They Leave?
12
Shakedown on 9th Street
13
Don't Ask For The Water
14
In My Time of Need
15
Sweet Lil Gal (23rd/1st)
Label Links:-
http://cookingvinyl.com/
https://twitter.com/cookingvinyl
https://www.youtube.com/user/cookingvinylrecords
https://instagram.com/cookingvinyl/
https://www.facebook.com/cookingvinylrecords
Pennyblackmusic Regular Contributors
---