---
published: 17 / 12 / 2001
---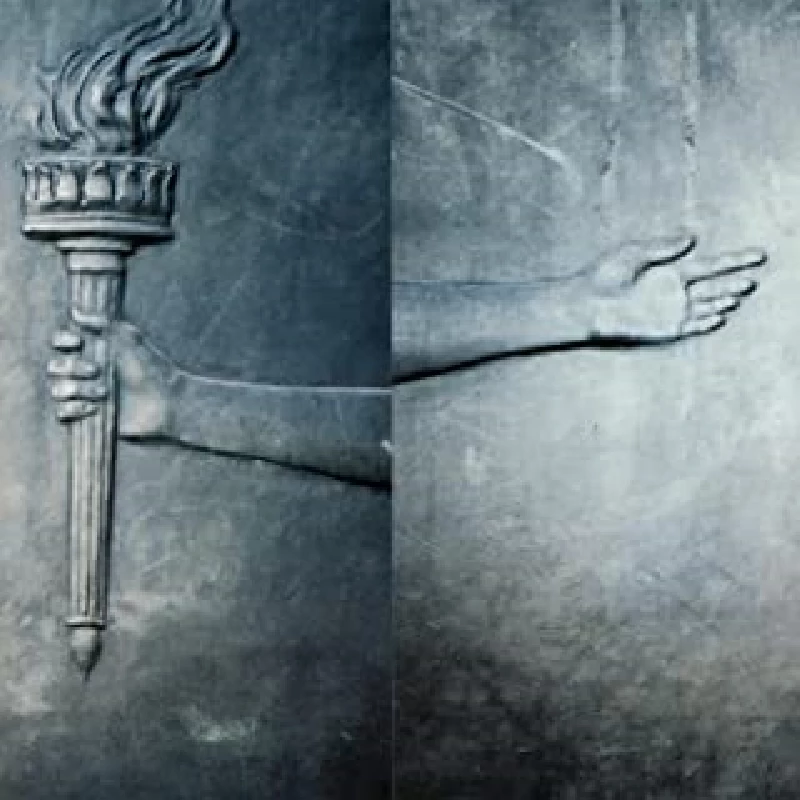 Label: Dischord
Format: CD
intro
Although you won't find as much hype for it in the music press as some underground bands manage to achieve, one of the most heavily anticipated records from the American underground music scene is al
Although you won't find as much hype for it in the music press as some underground bands manage to achieve, one of the most heavily anticipated records from the American underground music scene is always the new record from Fugazi. This is their fifth record (not including their soundtrack album 'Instrument') and probably their best. It is certainly an improvement on 1998's well-received 'End Hits'. Fugazi stand at the forefront of the most exciting genre of underground music, 'post-hardcore' or 'emo', alongside the likes of Hot Water Music, Elliott, Rydell, the now defunct Chamberlain and The Gloria Record. In the same way that Chamberlain added country and folk influences to their hardcore sound, Fugazi extend their sound and influences to all of alternative music and remind listeners of Sonic Youth, Tortoise and early REM. What really makes Fugazi stand apart from the pack is their uncompromising standing among the record industry. Forming their own label they keep album prices at around £8 or $10, arguing that any higher prices rip off the fan. They have also established a policy of no violence at concerts, banning all moshing and stagediving. For some reason hardcore is not as well respected in the mainstream press as other alternative rock styles (although it has comfortably the most dedicated fans, many of whom run fanzines, labels and distros to keep this scene alive), but Fugazi have managed to establish themselves as one of the most influential bands on the planet in a way that the equally talented Chamberlain and Hot Water Music have not been able to manage. 'The Argument' is an astonishingly brilliant and original record. It has hardly left my stereo since I bought it. It is the sort of record that benefits from repeated plays, but it is also tuneful and memorable. Fugazi have developed into a tight group of musicians and there is now a natural chemistry between the four players, as rhythmic drums merge with Ian MacKaye's stabbing guitar lines. Fugazi resist the temptation to merely admire the noise they make, however, and showcase it through ten impressive songs in exactly 45 minutes. Anyone familiar with Fugazi's earlier albums may well be surprised at just how melodic 'The Argument' is. After an instrumental introduction of radio static, piano and strings, 'Cashout' kicks off the album. Beginning with those familiar, energetic drum lines and a simple two note guitar part Ian MacKaye tells a moving story of eviction. Unlike the rest of 'The Argument' the lyrics are straightforward, but still passionate. Fugazi mastered the art of tackling politics without being sensationalist long ago but they refine it to perfection here. It is the best thing by them that I have ever heard. The album continues with 'Full Disclosure'. MacKaye has begun to share out vocal duties in order to concentrate on his guitar playing, but the rest of his band are all capable vocalists. This is much heavier with shouted vocals but it is the closest the album comes to an out and out pop song, catchy and with a nice little "ooh ooh" harmony. Even heavier still is the following 'Epic Problem', with MacKaye back on vocals, screaming his heart out. After two rocking minutes they break it right down to a single guitar and vocals, and when they build it back up the track becomes as melodic as 'Full Disclosure'. 'Life And Limb' is much quieter, and features Bridget Cross on backing vocals, ans a delightful guitar line – it sounds simple but definitely isn't. The rest of the album keeps up the high standard. There honestly isn't a weak track, and all fit into the atmosphere of the record perfectly. It all culminates in tht title track closer, which is the perfect way to finish the album. Sung by MacKaye, it is similar to 'Cashout' but it is drawn out with skill to represent the end of a genuine experience. I guarantee you will skip right back to track one, and start again. Fugazi are genuine underground heroes and 'The Argument' is one of the best albums I have ever heard in my life. You must own this record!
Track Listing:-
1
Untitled
2
Cashout
3
Full Disclosure
4
Epic Problem
5
Life And Lime
6
The Kill
7
Strange Light
8
Oh
9
Ex Spectator
10
Night Shop
11
Argument
live reviews
---
Exeter University Lemon Grove, 21/10/2002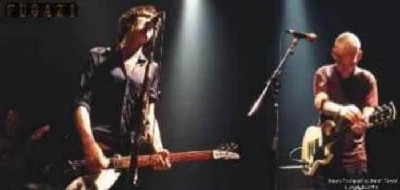 Fugazi played one of the smaller dates of their recent British tour at Exeter University. Ben Howarth finds the band to be '"perfect at making their music serious, and a gig something of an event without being ridiculous about it."
Pennyblackmusic Regular Contributors
---