---
published: 23 / 12 / 2021
---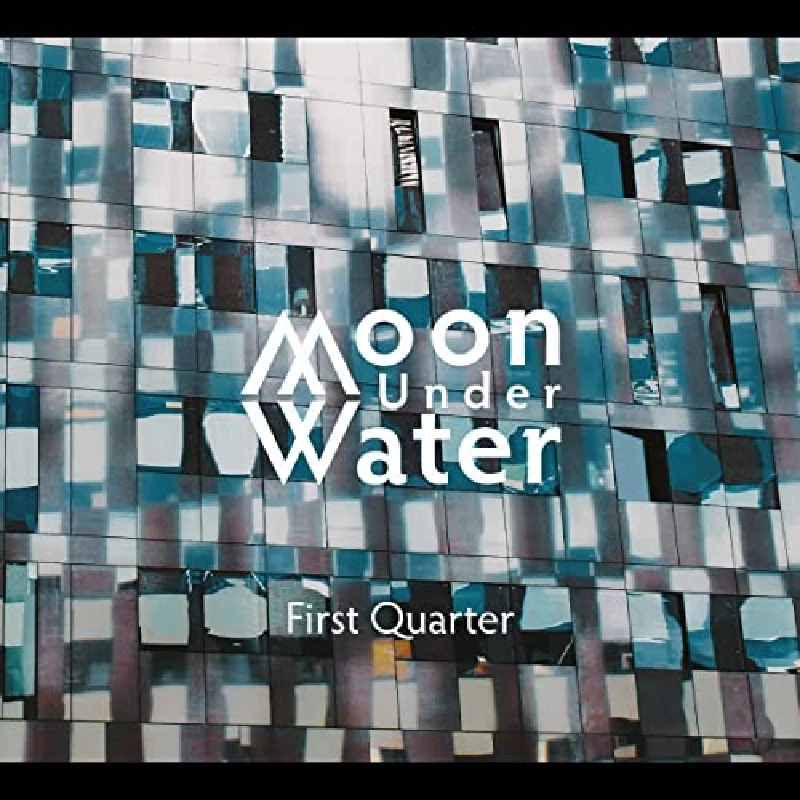 intro
Excellent debut EP from brooding indie guitar band Moon Under Water
For a group that formed initially in 2017 to play a one-off set of Sound covers at a tribute night to that band's late frontman Adrian Borland on what would have been his sixtieth birthday, Moon Under Water have an uneasy relationship with nostalgia. 'Golden Years', the opening track on their bleakly magnificent debut EP 'First Quarter', concludes that that time in our youths that seemed so awful may be in fact as good as it gets in our lives ("Years that went to waste/Believing that things must get better/Leaving a bitter taste"). On 'Nostalgia for Now' Audrey Eade clings onto a happy moment, knowing both that she won't have it for long and it may be the last in a while ("Wanting to freeze an instant/And keep its warmth somehow"). The third track 'Take Your Burden' is similarly melancholic, reflecting with powerful honesty how difficult it can be to provide suitable empathy when we are a mass of fragilities ourselves ("Somehow I feel in need of pardon/Cause I can't take your burden"). Only the final song 'Reflective' offers something marginally more hopeful, telling of two people in a relationship in which one doesn't feel worthy of the other and concluding on a note of delicate tentativeness ("I could only heal this wound I try to dress/If I knew you know me and still say 'Yes'"). Moon Under Water will inevitably draw comparisons with The Sound and Adrian Borland by association. Drummer and lyricist Adrian Janes played in and wrote lyrics for Borland's first band, The Outsiders. Vocalist Audrey Eade provided backing vocals to his first album under his own name, 'Alexandria', and she and her bass-playing husband Robert were close friends of Borland's. Guitarist Elliot Wheeler is meanwhile a renowned collector of Sound and Borland rarities and obscurities. Moon Under Water have a similar introspection and brooding quality, yet they carry a lot of their own with Audrey's beautiful, ethereal vocals and Wheeler's rippling and glistening guitar lines, while Robert Eade and Janes are a taut, fiery rhythm section. Crisp with melody, and with tunes and thought-provoking lyrics that stick with the listener for days, 'First Quarter' makes for a gripping fifteen minutes. A fine initial offering from a group which promises much with their debut album that is planned for next year.
Track Listing:-
1
Golden Age
2
Nostalgia For Now
3
Take Your Burden
4
Reflective
Band Links:-
http://www.facebook.com/moonunderwater1
Play in YouTube:-
Have a Listen:-
interviews
---
Interview (2019)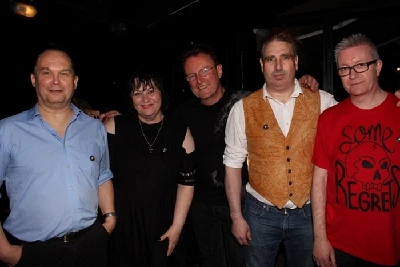 John Clarkson speaks to Moon Under Water, who are playing our next London gig at The Water Rats on the 17th January, about their unusual beginnings after forming at an Adrian Borland tribute night, their memories of him and their plans for an album of original material.
live reviews
---
Cavern, London, 25/4/2019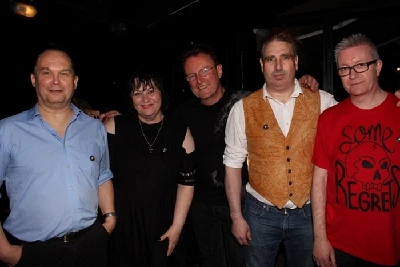 John Clarkson watches Moon under Water play their official debut show in London at a tribute gig to Sound frontman Adrian Borland to commemorate the twentieth anniversary of his death, and sees them reunite his and drummer Adrian Janes' old band The Outsiders for the first time in forty years
reviews
---
Fragments EP (2022)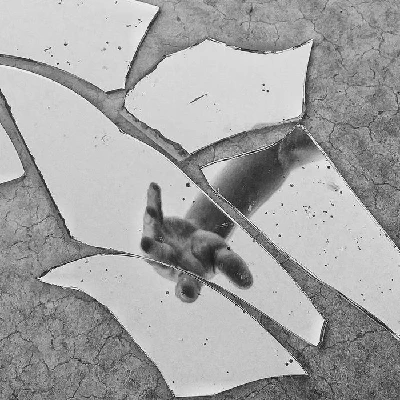 Evocative and thoughtful post-punk on second EP from Leicester/Liverpool/Basildon group Moon Under Water
Pennyblackmusic Regular Contributors
---