---
published: 23 / 12 / 2021
---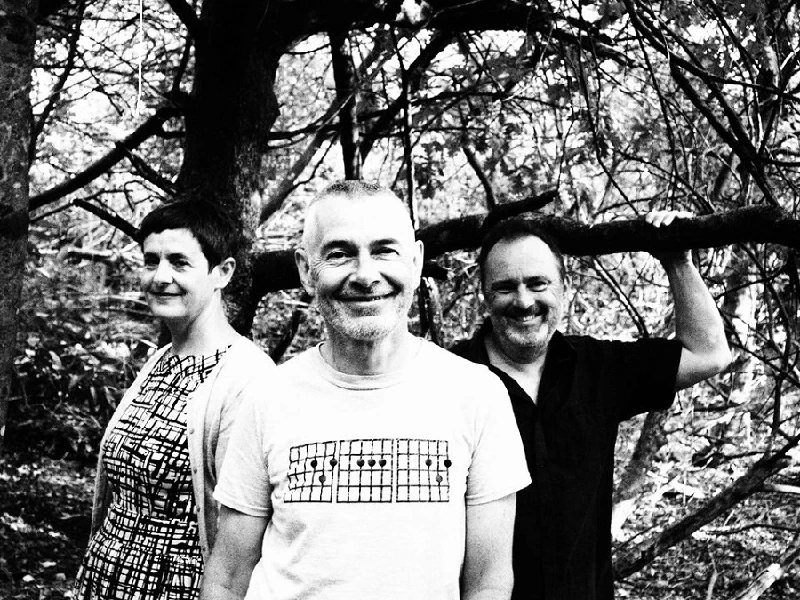 "We were a band only on paper before, whereas we are now a real band," says European Sun's Steve Miles. He is talking to Pennyblackmusic shortly after his group's first UK tour, which saw them across three weekends in September play six shows across the South of England in support of The Catenary Wires and Pete Astor and indie venues in Bristol, London, Rainham in Kent, St Leonards On Sea, Brighton and Oxford. Miles, who is a veteran of the indie pop scene and has recorded four albums with his other band The Short Stories, formed European Sun in 2019. He writes the songs, plays guitar and sings, and is joined on other instruments by Amelia Fletcher and Rob Pursey, who were both in Heavenly and Tender Trap and now front The Catenary Wires, and drummer of a hundred bands Ian Button (Wreckless Eric, Death in Vegas, Rotifer, The Catenary Wires). Recording has always been difficult because Miles lives near Weston-Super-Mare, Fletcher and Pursey are in rural Kent, and Button lives outside London. European Sun, however, released their debut single, 'The Future's Female' on the 31st January last year, the day Britain left the EU. It blamed the majority of the world's problems on men, and it set out a blueprint for much of what was to follow, combining sparkling, lo-fi melodies, spiky wit and literary, thought-provoking lyrics. The group's eponymous debut album came out at the end of last year, and, running to a further twelve songs, was released on the WIAWYA label on vinyl and download only. Pennyblackmusic caught European Sun's show, the second date of the tour, at the under-attended but glorious environment of Victorian pub The Amersham Arms. Miles makes a chatty, warm MC for his new band, leading them through its own sociological manifesto which he is clearly making up as he goes along. With Pursey on bass and Fletcher on toy keyboard and shaker, there are five songs from the 'European Sun' album at the start of the set. These include 'A Song for Sisters' written about Miles' joy and hopes at the birth of his two youngest twin daughters; 'She'll Fly Away' about his two older daughters leaving the family nest, and the breezy pop anthem 'Favourite Day' about a perfect day spent by the seaside. As good as they are, even better still are two new songs, which come towards the end of the eight-song set, sandwiched between 'The Future's Female'. 'Falling Down the Stairs with Arthur Seaton' comes complete with a cascading, crashing-down-the-stairs sound, and the jangling discordance of 'When Britain Was Great' provides an unromantic,brutal account of Miles' 70's childhood, remembering a boy never being invited to a youth club again when it is discovered he is black; a lisping, slightly different child being picked last again;; homophobic bullying and gay bashing, and women being treated as quickly dispensable sex objects. It is angry, vituperative but not without hope, and one of the finest songs the talented Miles has written. Steve Miles spoke to Pennyblackmusic about the tour and how it has changed his band. PB: How did the idea of European Sun touring with The Catenary Wires and Pete Astor come together? SM: The 'European Sun' album was recorded during the period of the first lockdown, and then the record came out and we still were not able to tour. When we were finally able to tour, it was a whole year after it was first released which isn't great marketing, but in a sense we went out on tour and promoted the album as soon as we could (Laughs). It made a lot of sense for The Catenary Wires and Pete Astor and us to tour together. It was a very efficient process. Pete Astor's drummer and bassist are the drummer and bassist in The Catenary Wires and the whole of the rest of European Sun are in The Catenary Wires, so we could tour three acts with just a handful of people. PB: How much touring had you done before that with The Short Stories? SM: With the Short Stories we played probably a maximum ever of five or six gigs a year. We did play occasional, one-off gigs outside our local area. We played London and we played up North. PB: So, this was the first extensive tour that you had done really? SM: Yes, it was the most condensed period of gigs that I had ever done. PB: And how did you find the experience? SM: It was great. It was great in a lot of ways. Although the album had all the current line-up of European Sun playing on it, we didn't play on it simultaneously. I recorded my parts with Rob and Amelia, who then recorded most of their parts remotely, and Ian Button did most of his parts apart from them again. I had only met Ian once before this tour and I hadn't played with him before, so when we rehearsed for this tour it was the first time that we had come together as a band and that changed everything. Playing live I think changed the conception of the next album a great deal. Last weekend we got together as a band and recorded some basic rhythm tracks. We had done some recording four or five months ago, using the same process as before with me laying down the basic tracks with Amelia and Rob and then the others adding their parts remotely. We scrapped those after the tour because we found that playing live together had energised us and given us the opportunity to take the songs to different places. I have also had a lot of feedback in the last year, so I have got a feeling of what people like and what works , and playing it live made me more aware of what bits worked and what bits didn't. I actually rewrote most of the songs I wrote in the last eighteen months and since the first album in light of that, not to make them more popular. but because I had a better idea from playing live with Amelia, Rob and Ian what would work better if I added this or changed that line. I think that the next album when it comes out will be easier to play live than the first album which is very much a studio album. PB: So, what you are saying is that you really established yourself as a band by doing these six dates? SM: Yes, you have just summed it up in one short sentence. We are a band now. PB: What was the most disappointing thing about the tour? SM: I didn't really find any of it disappointing, other than you are hoping every venue is going to be packed and some of them were not very busy. Quite a lot of the venues had quite strict Covid protocols, which I think put some people off. I spoke to a lot of people who wanted to come but who didn't feel quite ready to come out again. I felt that too. If I am honest. I didn't expect the tour to happen. I was sure that one or other of us would get Covid and we would have to cancel, and I was fairly sure as well that we would catch it as a result of the tour, but luckily neither of those things happened. It was too soon to put on a tour like it was before Covid. You can't expect people to come out. We do, however, have more gigs coming up. We are playing The Lexington in London in late November, and The Hope and Anchor in December a week later. PB: How difficult was it for you to go out on tour taking into account the fact that you have got two still young children? SM: It was really hard and actually I don't think that I would have been able to do it prior to this September. There was only so much that I could put on my other half. I wouldn't have been able to do it before. My children are beginning to be a bit more independent now. PB: The set list consisted of five songs from your debut album, your first single 'The Future's Female' and two new songs. Was there any reason why you picked the songs that you did to play live? SM: Practicalities, I am afraid to say (Laughs). They were all songs that we felt that we could play with the minimum amount of rehearsals that we had. I wanted to do some new songs. Originally I was going to do a couple of them on my own in the first part of the set, but when we rehearsed for the gig we managed to work out those two new songs. They were all songs which worked well at rehearsal. PB: 'Falling Down the Stairs with Arthur Seaton' pays homage to the main character in 'Saturday Night and Sunday Morning'. When did you first discover that book? SM: I saw the film as a teenager and then read the book shortly after that. I am not entirely sure how that popped into my head. I was thinking about the concept of getting knocked back down and getting back up again which is what happens to Arthur Seaton. These are challenging times worldwide and also in this country and sometimes I think, Brexit being a perfect example, it is self-induced. We can't blame everything on Boris because a large amount of people voted for him, and sometimes we knock ourselves down. That is what that song is about. PB: The final number 'When Britain Was Great' was fabulous. I think it is one of your best songs. Most people have quite sentimental memories of their 70's childhood - Basil Brush, 'Doctor Who', punk and disco - but your memories are more hard-hitting and truthful. You describe this culture which is nasty, misogynist, homophobic, and in which women were treated appallingly. Where did that come from? SM: I am really glad that you like it. I think that will be an essential song for the next album. I became very frustrated reading a lot of people's memories of the 1970s. I think that it is very comforting to be nostalgic. I have done it myself, but people often make the mistake of thinking that when they were simpler that the world was far simpler. I saw a lot of people writing about those things you said and I remember them too and I have also got these great memories of growing up, but I think that it is really, really important that we don't forget how much we have moved on. I look back now, and 'The Benny Hill Show' was one of the most popular programmes on British television, and it always culminated with a man chasing after a woman with her clothes off (Laughs). It was meant to be funny but I have four daughters and I find it absolutely horrifying People have, however. come an awful long way since then. Racism, hom0phobia and sexism were casual and a daily fact of life, but things have improved for people from different colours, for gay people, for women. There were a lot of bad things back then, but in writing the song I was saying that things have moved on. PB: Do you see it as being a positive song then? SM: Yes, I do. I was not trying to be just damning and saying that things were shit. I was saying how much we have succeeded and moved forward. PB: When do you see the next album coming out? SM: I am not sure. Rob and Amelia and Ian are three of the busiest people in music, and there is no rush for it. Also if you do vinyl at the moment, you are waiting for nine months or a year. We are thinking quite a lot about whether to release it on vinyl like the first album or whether it will be released in a different way. The main thing, however, is that we are making a lot of progress. We managed to get an album out in Covid times, and now we have managed to do something a bit better. PB: Thank you.
Band Links:-
https://europeansun.weebly.com/
https://www.facebook.com/europeansunband/
https://twitter.com/european_sun
Play in YouTube:-
Have a Listen:-
Picture Gallery:-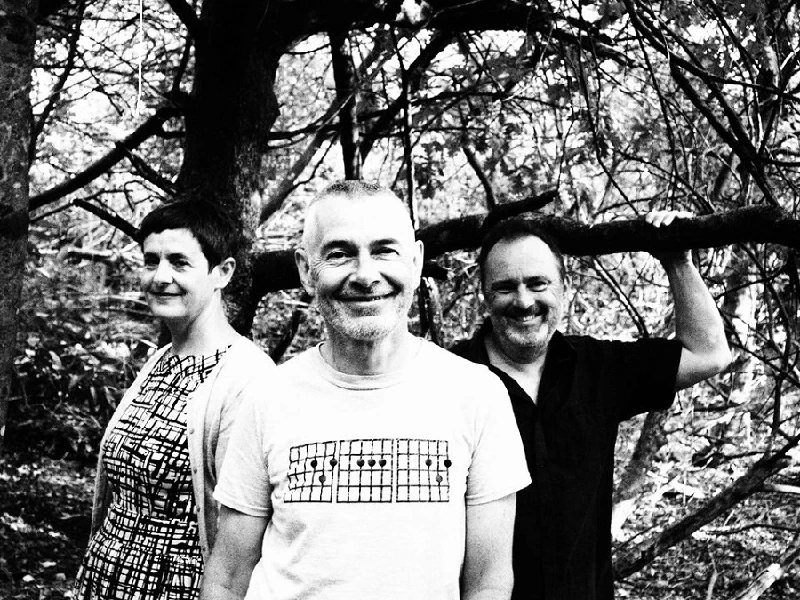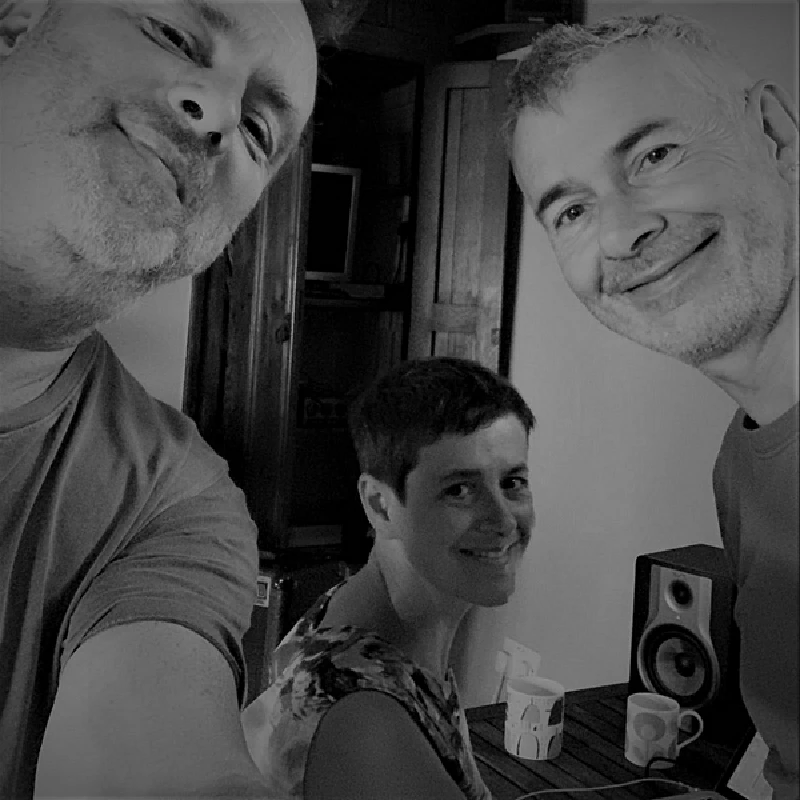 intro
Steve Miles from indie pop band European Sun talks about his group's recent first UK tour and how it has changed the band.
interviews
---
Interview (2020)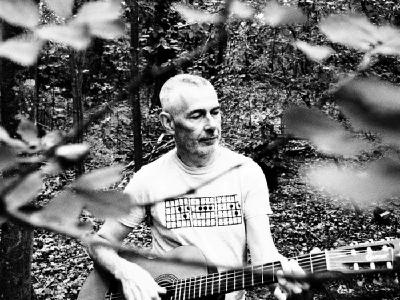 Short Stories' frontman Steve Miles speaks to John Clarkson about his new band European Sun, which he has formed with Amelia Fletcher and Rob Pursey from Heavenly, Tender Trap and the Catenary Wires, and their eponymous debut album.
Interview (2020)
Pennyblackmusic Regular Contributors
---