---
Kevin Hewick
-

Never Give Up On a Song
published: 29 / 7 / 2021
---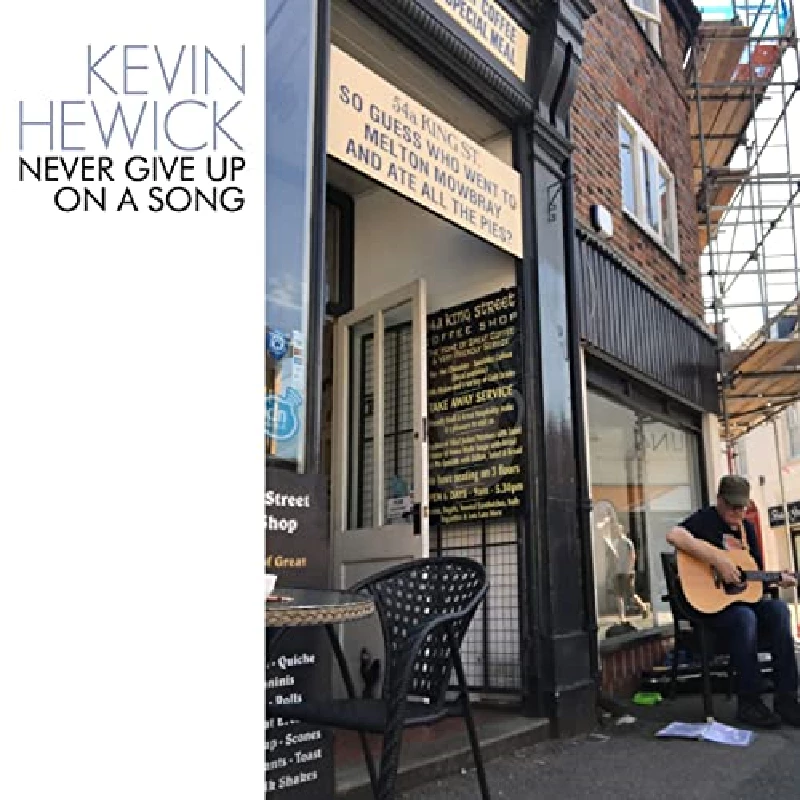 intro
Musically varied tenth album from Leicester singer-songwriter Kevin Hewick proves a strong collection concerned both with connection and its lack
Accomplished as a singer and acoustic and electric guitarist, the newest album from Kevin Hewick is a work full of humanity. These songs wonder at and lament the twinned human capacity for kindness and cruelty, of people towards one another and towards Nature. Yet, as the rousing title track urges, hope nevertheless remains literally vital. Hewick asserts his stance from the start with 'Red Song', both in terms of socialist sentiment (a commitment later expanded upon in 'The 70 Year Itch') and his skill in intertwining the song's acoustic and Frippesque electric lines. But the redness also refers to the rawness of emotional exposure ("I've got a red throat") and the pain of wondering if it is actually worthwhile. Although some songs are performed by Hewick alone, 'Never Give Up on A Song' itself is one of several powerful rockers on which he is ably supported by the drums of David Anderson and the bass of producer Adam Ellis. One of the best of these is 'The Song of Circles', aptly placed at the disc's end and equally aptly referring back to 'Never Give Up'. The lyrics encapsulate his constant sensitivity to the human connection to Nature: "From the raindrop/To the teardrop". Other songs highlight this awareness very differently. 'Wendy O' is a tribute to the late Wendy O Williams, probably best-known (if not notorious) as the frontwoman of American punks The Plasmatics. Yet although the song acknowledges this period of her career ("Chainsaw Mama/Cut up my guitar"), it goes on to explore the growing depression that eventually led to her committing suicide, though not before: "She walked into/A forest clearing/She fed the squirrels/And fed the birds/Her final act of compassion/For the creatures of the earth." The touching lyrics are allied with some of the record's strongest music; its powerful drums and a lovely rippling acoustic phrase give the track something of a concentrated Led Zeppelin feel. 'Green City/Bird Cathedral', on the other hand, grieves the human disconnection that destroys woodland "to build another parking bay". This is no Joni Mitchell 'Big Yellow Taxi' jollity, but it is not despair either. Music can even turn the loss of trees into something creative: "Pick up the guitar/Make the timbers vibrate", and the song ultimately turns into a surreal vision of transformation and restoration, of "bird cathedrals" in "billions of trees". The acoustic-rooted 'River Sense' is the album's most straightforward paean to the natural world, beautifully decorated by Roger Wilson's violin. But though he may love Nature, Hewick reins in any undue romanticism on 'Sweet-itch Stallion', its quasi-Spanish guitar countered by his compassion for the horse's "coat of suffering". (Though there may be some metaphorical aspect to the song, its origin is in a painful allergic condition.) Other songs foreground human (dis)connection. The restrained pop-rock of 'Humankind' transcends the occasional lapse into Hallmark sentiment ("We should be kinder to the planet and ourselves") for a global, even cosmic vision: "We're as scattered as the stars that distantly glow/Motherless, fatherless orphans of time and space/Come back to the Earth/She never holds back her embrace". 'A Lover and An Unkind Word' certainly brings things back to Earth, in the tale of a lovers' break-up. The light jazz accompaniment and Hewick's ringing voice suggest an insouciance that the lyrics belie, as if a tactic to deal with pain and regret. Those feelings are amplified by the melancholy beauty of 'A Frozen Tear in A Frozen Pond', in the floating chords of a Hammond organ and its interplay with the guitar. 'The 70 Year Itch' looks at connection politically, with stinging guitar and waspish observations of the current world, contrasted with the immediate post-WW2 scene: "70 years to bitch/70 years to ruin the pitch/Giving it up to fear and blame/Now never again could happen again", the singing resonant with feeling. 'My Turn for A Miracle', based in part around memories of Hewick's grandfather, goes still further back, a grim picture of WW1 trench warfare and his facial scar, the lasting trace of an attack that left most of his comrades dead. At over seven minutes and a funereal pace, it's heavy going, but the intensity of the keening violin and anguished trumpet climax are worth persevering for. Perhaps the dream-like 'Gold Plated' can be taken as another form of making connections, the attempt to understand a contradictory world from a religious standpoint. Hewick encounters two 'Sisters' in his home environment of Soar Valley Way and joins them in a quest for golden plates (the original Book of Mormon was allegedly inscribed on such.) Electric slide repeatedly slices through the track, ramping up the tension, abetted by forceful drums and a halo of choral voices in a musical struggle where the unresolved question is "Will you believe or disbelieve?" It's one of the album's most intriguing and compelling songs. Hewick has had a fitful career over the past forty years. 'Never Give Up on A Song' is his tenth album, five of which have been released since 2011. This fruitful period continues here. The musicianship, and a voice that can embrace anger, hurt and tenderness, make this a record to treasure: may this circle be unbroken.
Track Listing:-
1
Red Song
2
Never Give Up on a Song
3
Humankind
4
A Lover and an Unkind Word
5
Free Cruelty
6
A Frozen Tear In a Frozen Pool
7
The 70 Year Itch
8
My Turn For a Miracle
9
Wendy O
10
Gold Plated
11
Green City/Bird Cathedral
12
River Sense
13
Sweet-Itch Stallion
14
The Song of Circles
Band Links:-
http://kevinhewick.co.uk/
https://www.facebook.com/kevin.hewick
https://twitter.com/KevinHewick
Play in YouTube:-
Have a Listen:-
interviews
---
Interview (2021)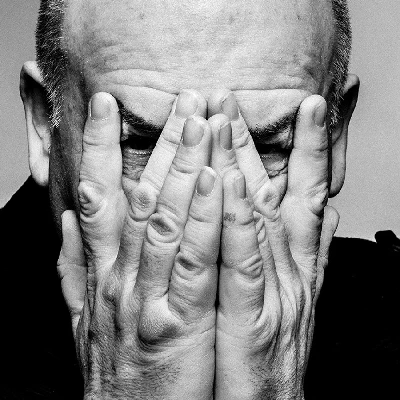 Leicester-based cult musician and singer-songwriter Kevin Hewick talks to John Clarkson about his tenth solo album 'Never Give Up on A Song', working with the surviving members of Joy Division just after Ian Curtis' death and also Adrian Borland and The Sound.
Pennyblackmusic Regular Contributors
---