---
published: 5 / 7 / 2021
---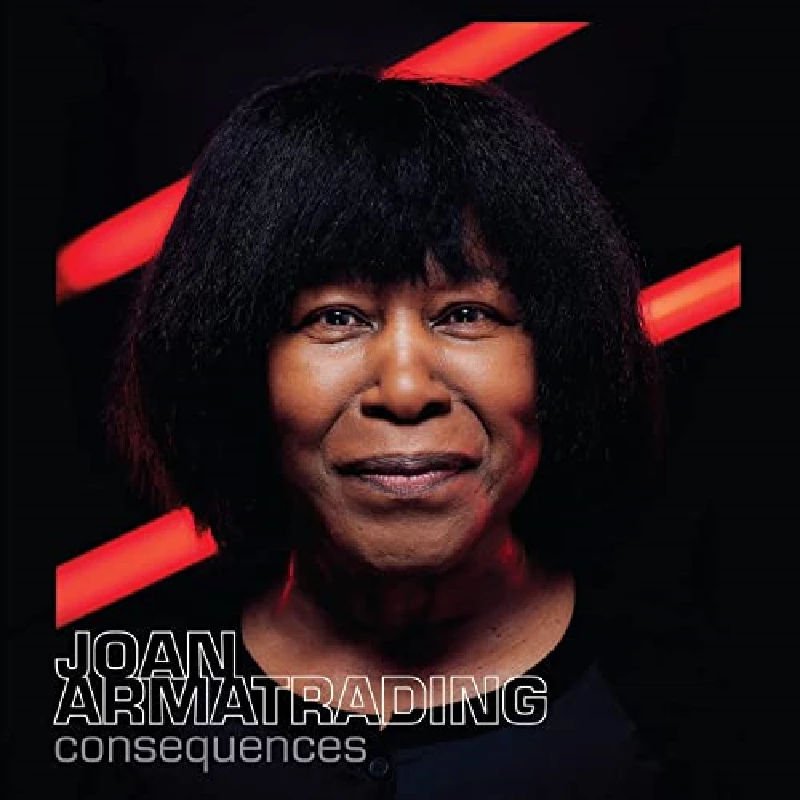 Label: BMG
Format: CD
intro
Imaginative and reassuring latest album from acclaimed 1970's singer-songwriter Joan Armatrading
At 70 years of age, Joan Armatrading's ability to convey an intimate message in a simple, soulful pop song has not diminished in any way at all - as evidenced in her latest, 22nd, album – 'Consequences'. None of the tracks may be quite as memorable as 1976's 'Love and Affection' or 1980's 'Me Myself I' but Armatrading's heartfelt mix of reggae, rock, and feel-good funk in her new album is both imaginative and reassuring. She imparts the sense of a woman fully and happily in control of her art - especially in the euphoric love song 'Already There' and in the title track where she demonstrates her great guitar skill. Joan Armatrading was a trailblazer back in the 1970s, but as she clearly shows in this new album, she is still well worth listening to.
Track Listing:-
1
Natural Rhythm
2
Already There
3
To Be Loved
4
Better Life
5
Glorious Madness
6
Like
7
Consequences
8
Sunrise (Instrumental)
9
Think about Me
10
To Anyone Who Will Listen
Band Links:-
http://www.joanarmatrading.com/
https://www.facebook.com/joanarmatrading
https://twitter.com/armatradingjoan
Label Links:-
https://www.bmg.com/uk/
https://www.facebook.com/BMGRM
https://twitter.com/BMG
https://www.facebook.com/bmgchrysalisuk
https://twitter.com/bmguk
Have a Listen:-
interviews
---
Interview (2015)

In the wake of her appearance at Oxfordshire's Towersey Festival, Nick Dent-Robinson speaks to Joan Armatrading about her decision to make her present major tour - which she is doing on her own - the last of its kind.
Pennyblackmusic Regular Contributors
---