---
United Bible Studies
-

West Kennet Ascension/Divining Movements
published: 9 / 6 / 2021
---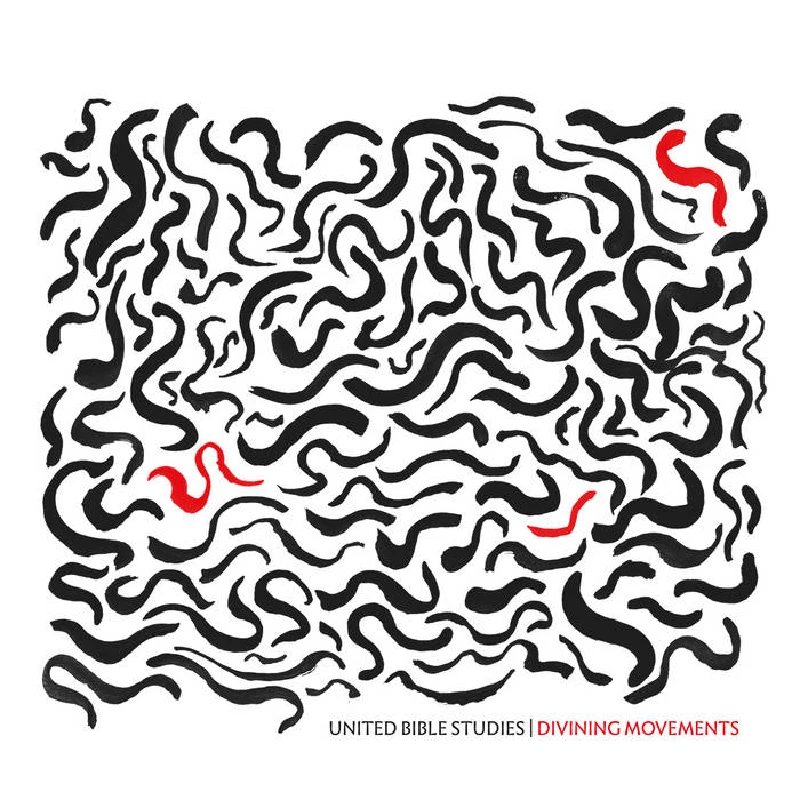 intro
Impressive two releases from collective United Bible Studies, one a cassette/download only issue, the other a double CD, which prove to essential listening for these worrying times.
2019 saw the release of 'Cave Hill Ascension', the first in a trilogy from the ever-expanding folk music collective known as United Bible Studies. Note that the term folk music is used in its widest form here. While United Bible Studies may not be the only bunch of musicians still moving the boundaries of music which has its base in the folk genre, they are still discovering fresh territories. Now in 2021, the final two pieces of the trilogy are released on the same day. And both are just as compelling and fascinating as 'Cave Hill Ascension'. The collective have a Bandcamp profile which is worth spending an hour or two checking out or alternatively head for www.pariahchild.co.uk, the label which releases United Bible Studies' music. To take the trilogy out of sequence (and it matters not, each separate release is a complete work in itself) a listen to the final part, 'West Kennet Ascension' was our first stop. Only available as a download or cassette and still not understanding why anyone, especially with music that can be as beautifully fragile or scarily demanding as United Bible Studies, would listen to music on a cassette, we're taking these thoughts from the download. The initial part of the trilogy featured three contributors, David Colohan, Alison O'Donnell and Dominic Cooper; on ''Divining Movements' this core trio are joined by Matt Leivers while for 'West Kennet Ascension' the collective is expanded to a septet with contributions from Diana Collier, Sophie Cooper and Graeme Lockett. That the six pieces that make up the set were recorded in various locations including, apparently (and appropriately) a number of Neolithic sacred sites and burial grounds in England is no surprise when listening to the tracks. The lengthier pieces perfectly soundtrack a wander around such places even if only in the mind. And that's part of the fascination with United Bible Studies; they take you out of whatever environment you find yourself in and transport you to places you have yet to discover. At times they might be spaces you didn't particularly choose to visit but once there and once experienced you'll long for a revisit. The four shorter pieces are all based on folk songs; in fact, the opening brace of songs will have the listener wondering if the set really has anything in common with the rest of the trilogy. But the two longer, reflective pieces leave little doubt that this collection does belong in the trilogy. The title track and 'Amongst he Illuminations' clocking in at nine and eleven minutes respectively are simply breathtaking pieces of music. The whole spectrum of what makes United Bible Studies so special is on display on these pieces. Wordless vocals coupled with organ drones and saxophone paint such vivid pictures. The images that these soundscapes conjure up fit in perfectly with where they were created. Initial thoughts were that the short, more traditional folk songs might detract from the world the longer, more experimental pieces take the listener to but they fit like a well-worn glove. It's a thoughtfully put together collection and will not disappoint fans of 'Cave Hill Ascension'. 'Divining Movements' is a double CD set adorned in yet another stunning sleeve which are becoming a vital part of Pariah Child releases. Like 'Cave Hill Ascension' the set consists of four separate works ; unlike that release they are not split evenly between a short and a longer piece. Each movement is timed at 23 minutes and for this project United Bible Studies is a four-piece; the core of Colohan, O'Donnell and Cooper are joined by Leivers. Those heavenly wordless vocals play a major part in creating the beautiful soundscapes played out over the four movements. Occasional percussive sounds puncture the swathes of synthesized drones, saxophones float in on the wind, and it's true to say that the listener is going to be drawn into another world while taking in these sounds. If their previous work touched you in any way, if you connected to the sounds that United Bible Studies have made in the past then if you buy just one more album by this collective make it 'Divining Movements. Taking in all four movements in one sitting ( 90 minutes) might sound daunting, the first time I listened to the first CD I couldn't believe 46 minutes had disappeared, as i was so engrossed with the sounds I was wrapped up in. Some would call it meditation, I'm not so sure about that as I've never entered that world but I can say that the music truly took me on a journey and, especially in these worrying and uncertain times we are all living in right now, allowed me to forget all the craziness and just let these sounds envelope me. It's music that you just get lost in; it draws you in, even when it slows to a deathly pace and sounds change unexpectedly you are still absorbed. Nothing will take you out of this state until the music finally stops completely. Trying to describe this music is futile; it's beautiful, it's what I imagine heaven to sound like and it's going to pull me, and many others I'm certain, through some challenging times as well as creating calm in the stormiest of days. Alison O'Donnell's wordless vocals at the start of 'Movement 3' on the second CD are divine; not really wishing to leave the first CD to maybe discover that the final movements would take an entirely different route and diminish the glow set by the previous pieces, it was immediately apparent that, although each movement , is a separate piece of work there is a thread linking the pieces together and there is no less beauty in the final movements. I could live inside these pieces of music and what a wonderful, fascinating place that would be. United Bible Studies have a vast catalogue of music available, there are over thirty albums listed on Bandcamp, but if these troubled times are taking their toll, you could do no better than to sample a little of 'Divining Movements' there's a place in all our lives for this exceptional music just now. While all their albums have something to offer, for now at least, 'Divining Movements' is the absolute pinnacle of this exceptional collectives work.
Track Listing:-
1
Movement I
2
Movement II
3
Movement III
4
Movement IV
Band Links:-
https://united-bible-studies.bandcamp.com/
https://www.facebook.com/unitedbiblestudies/
Label Links:-
Http://www.pariahchild.co.uk
Play in YouTube:-
Have a Listen:-
interviews
---
Interview (2019)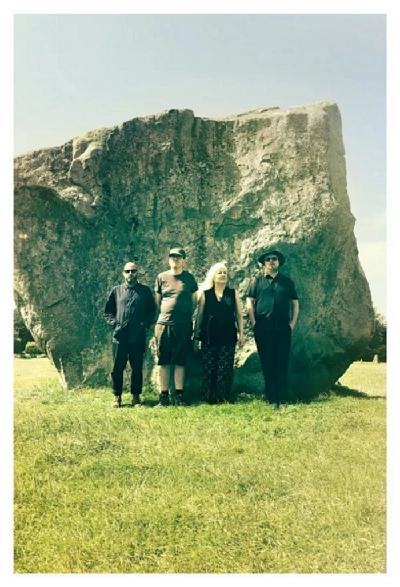 Malcolm Carter speaks to David Colohan, Dom Cooper and Alison O'Donnell from psychedelic folk act United Bible Studies about its evolving membership and latest album, 'Cave Hill Ascension'.
reviews
---
Cave Hill Ascension (2019)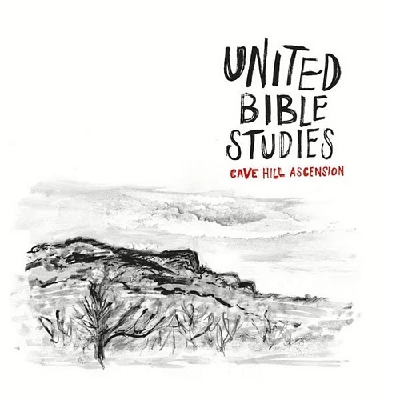 Latest from the collective United Bible Studies featuring Alison O'Donnell, David Colohan and Dominic Cooper, which is a cinematic four track journey into unexplored territories
The Jonah (2009)
Pennyblackmusic Regular Contributors
---