---
published: 9 / 6 / 2021
---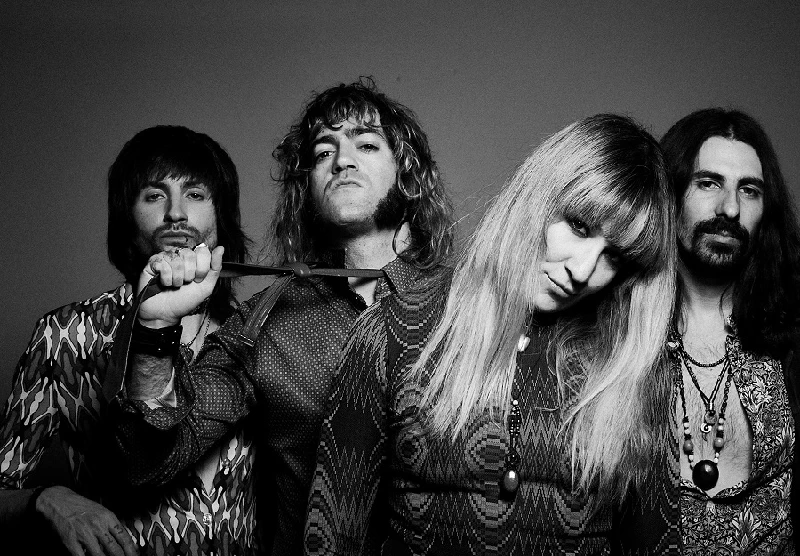 The Damn Truth is comprised of lead guitarist/vocalist Tom Shemer, guitarist/lead vocalist Lee-la Baum, bass guitarist/vocalist PY Letellier and drummer/vocalist Dave Traina. While unabashedly reviving the passion brought forth in the iconic psychedelic rock era, this Montreal-based band has, in addition, conquered contemporary frontiers. In less than a decade, The Damn Truth have garnered a loyal fan base, primarily through word-of-mouth. Much of the band's appeal comes in the form of their musical fluidity. With her pliable instrument, fiery Lee-la Baum can usher in a whisper or embrace a gut-wrenching assault, with every nuance pulverising a powerhouse effect. At the same time, Shemer can be heard, dishing out The Damn Truth's distinctive, melodic hooks, with Letellier driving up the outer edges, and Traina creatively copping to the beat. Finally, with rich harmonies and impassioned back stories, The Damn Truth unapologetically speak their truth. As a further testament to their resilience, when the production of their third album, 'Now or Nowhere,' got unexpectedly disrupted by Covid-19, the band pooled their resources together, sought out expert assistance and completed the project within the construct of tight timelines. In this interview, Lee-la Baum talks about the making of 'Now or Nowhere,' how the band is pulling through these tense times and their optimistic plans for the future. To that end, on their new track, 'Tomorrow,' their positive DIY attitude shines brilliantly through. PB: One of the goals was to write "more positive and uplifting songs" on 'Now or Nowhere,' as opposed to the themes brought forth on the first two albums. What brought about that change? LB: After being on the road for the past four years, travelling throughout Canada, the US and Europe, we met so many people from different walks of life, and connected with some incredible humans. From some of those encounters we discovered a common thread and almost unifying goal of wanting to feel loved, to be hopeful, and to feel connected to each other. So, we made it our mission to try to write songs filled with love and hope. We've done so much finger pointing and society bashing in the past. It was time for a change. PB: Bob Rock produced six tracks and then, due to circumstances beyond your control, you had to switch gears. Ultimately, you completed the album with Jean Massicotte. What was working with two separate producers like? LB: The first six songs were recorded in Vancouver in November 2019 with Bob, and that was an experience of a lifetime. His approach to producing was like no other we had ever experienced. He just knew how to get the best out of us, in the most gentle and calm way. When Covid hit, we were all shocked and truly devastated that we could not complete the album with him as planned, but after about a month of weeping we decided to self--produce the last three songs. It was not an easy task, but we are lucky to have at our disposal two incredible studios (both Tom and Dave own their own recording studios in the city: Grandma's House and Freq Shop respectively), and we used a lot of the tools we had learnt from our sessions with Bob. It's kind of like Bob brought the spices to the salad, but the salad was already made, you know? It's still us: our sound, our songs, so we feel that the last three fit right in with the flow of the rest of the album. We also enlisted some incredible mixing engineers after the songs were ready: Vance Powell, Nick DiDia, Mike Plotnikoff and Jean Massicotte, all added incredible dimensions and sounds to the songs. PB: Please walk us through your songwriting process using a few of your latest tunes. LB: There really is no schematic to our songwriting. Each song happens differently... For example – 'This Is Who We Are Now' was conceptualised by Tom while on tour in Texas somewhere… suddenly the chorus just popped into his head and then he had the lyric, the melody and the guitar riff within seconds. He asked PY to record the idea on his phone at that same instant. When we got back to Montreal we all heard that chorus a million times already but never played it as a band. We set up in our rehearsal space and figured out the chords and the main groove for the song. When it started to feel good I got so inspired that I just jumped on the mic and the lyrics just poured out of me. I never wrote them down on paper. That freestyle thing I had done right then and there ended up being the lyrics for the verses. In 'Full On You,' the opposite happened. We had a really cool riff and the whole groove of the song really felt amazing but I just couldn't find the right lyrics. We went through all kinds of ideas and trials but we ended up using lyrics that Tom and I had written years ago and never used. It was fun to rediscover those old lyrics and they felt so relevant when I sang them in a new context. PB: No doubt, the pandemic profoundly affected your promotional plans, but The Damn Truth seemingly made the best of the situation by releasing videos to keep up visibility. How did you go about doing this? LB: Man… that first month was brutal. I just did not know what to make of it or how to handle it, but in my life, the one constant that had always kept me sane was music, so I had to figure out how to put the band back together even though we couldn't physically be in the same room together. The project "Songs We Love" was really born out of the desire to play music again with my band/my best friends. We decided to record some covers just for fun. We would each play our parts at home, send them all to Dave to be mixed and Tom would edit the video. Once a week we would put out another song we love. It was quite a surprise when our cover of 'Gimme Shelter' got so much airplay across the country. PB: What characteristics of psychedelic rock initially attracted you? LB: The first time I heard The Doors my mind was blown. The absolute freedom of expression that the musicians and Jim (Morrison) had in that band made me think about music differently. It made me think that it's okay to recite a poem over a rock riff. That it's cool to repeat the same sentence over and over again if it means something to you. When I first heard The Doors when I was about nine-years-old, I got the feeling that musically everything was possible. PB: Along those lines: Some critics have referred to The Damn Truth as a "psychedelic rock" band, but in reality, you've nailed that genre and crossed over into other areas. Can you elaborate? LB: We all come from different backgrounds. Tom can bring in a riff for us to jam on that, to me, sounds like a soft ballad, so maybe I would whisper something on top of it and maybe the lyrics that would come out of me in that moment would be very emotional and personal. On the other hand, Dave might hear the same riff and he'd play a huge 80's arena rock drum beat on top of it. We consciously try not to dismiss anyone's input, but to embrace it. I believe that through that chaos and uncertainty something really special is born and that's how we always come up with our best songs. PB: Lee-la, your raw, expressive vocal style has drawn comparisons to Robert Plant, Grace Slick and Janis Joplin. Do these comparisons put undue pressure on you? Do you find these comments flattering? Who are your favourite vocalists and why? LB: Janis Joplin has always been a goddess in my book. I've loved the way she sang since I can remember myself. Her raw power and intensity pulled me in and then her larger-than-life persona brought me back for more. I think it's the honesty in her voice that really got me. When I heard Grace Slick singing 'White Rabbit,' that was a defining moment for me. If I could somehow create that beauty, that resonance... it would become a lifelong mission. I find the comparisons totally flattering and humbling but at the end of the day I can't really hear it myself. For me, it's the thrill of conveying and sharing emotions. It's therapeutic for my own psyche. The fact that others resonate with the band and my voice is a bonus. PB: What's the story behind the ballad 'Lonely'? LB: 'Lonely' started out as a singalong we used to sing in the van that took on a new meaning after our tour van went up in flames while we were driving through northern Ontario on a cross Canada tour. The fire was totally devastating; we lost all our personal belongings, acoustic guitars, not to mention our wheels. We found ourselves holed up in a tiny motel room with nothing but the clothes on our backs and our trailer with our stage gear. That night, we started a "go fund me" campaign that miraculously funded the rest of that tour, enabling us to rent a new van, replace everything that was gone and more. We realized that our rock n roll fans are absolutely incredible folk that really wanted us back on the road to play that tour and they all donated generously. 'Lonely' became an ode to our fans that I would dedicate to them and sing a cappella at every show. After Bob Rock heard it, he loved it but wanted us to try a different approach, which morphed into the monster of a song it is today. PB: Looking towards the future, are you excited about establishing new markets in South America, China and Japan? LB: A big part of the essence of the band is the connection that we have with our fans. There is nothing that I love more than hanging out and meeting everybody after our shows. You never know what you're gonna learn when you meet someone new and I love that thrill. Going to new territories, new markets, different parts of the world, makes me giddy and fills me with excitement. I just can't wait. PB: Hopefully, The Damn Truth will be performing live in the near future. In the meantime, what would you like to say to your fans? LB: To our fans/family: you are such a huge part of our story and we appreciate and love you all so much. We also miss you dearly. Lines on a screen are not the same as hugs and face-to-face conversations. Stay strong, love each other and we will see each other very soon. PB: Do you have any words of wisdom for new bands? LB: Do it for the right reason…because you have to…because your life would be empty without playing music. And if you are after commercial success work hard, don't give up and learn how to handle rejection. PB: Thank you. The top three photographs were taken by Martin Brisson and the lower photograph by Mikael Theimer.
Band Links:-
https://www.thedamntruth.com/
https://www.facebook.com/thedamntruth/
https://twitter.com/thedamntruth1
Play in YouTube:-
Have a Listen:-
Picture Gallery:-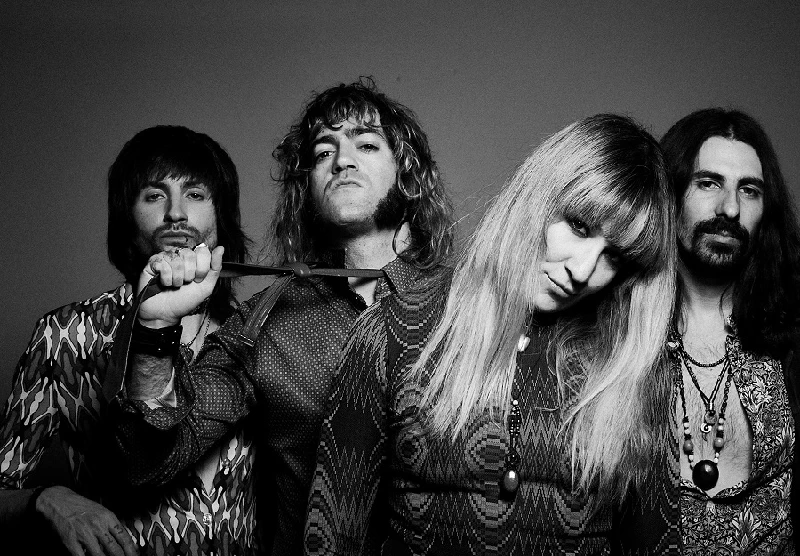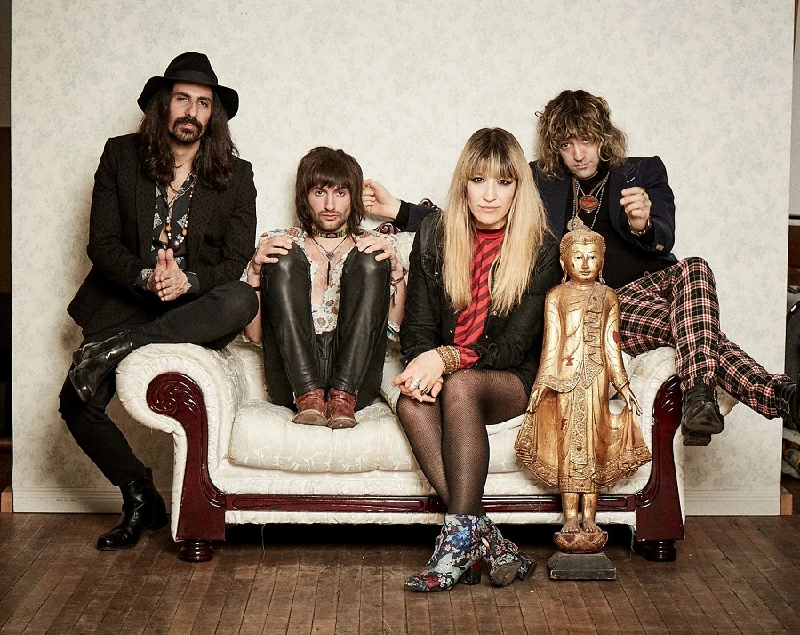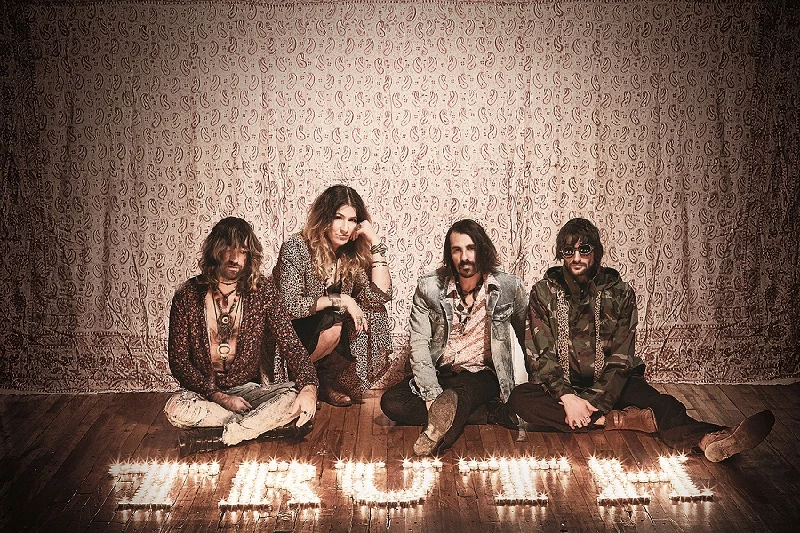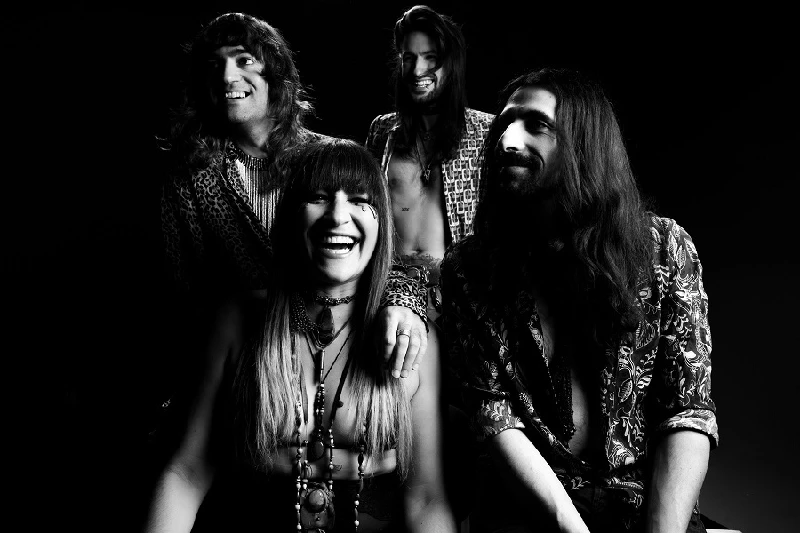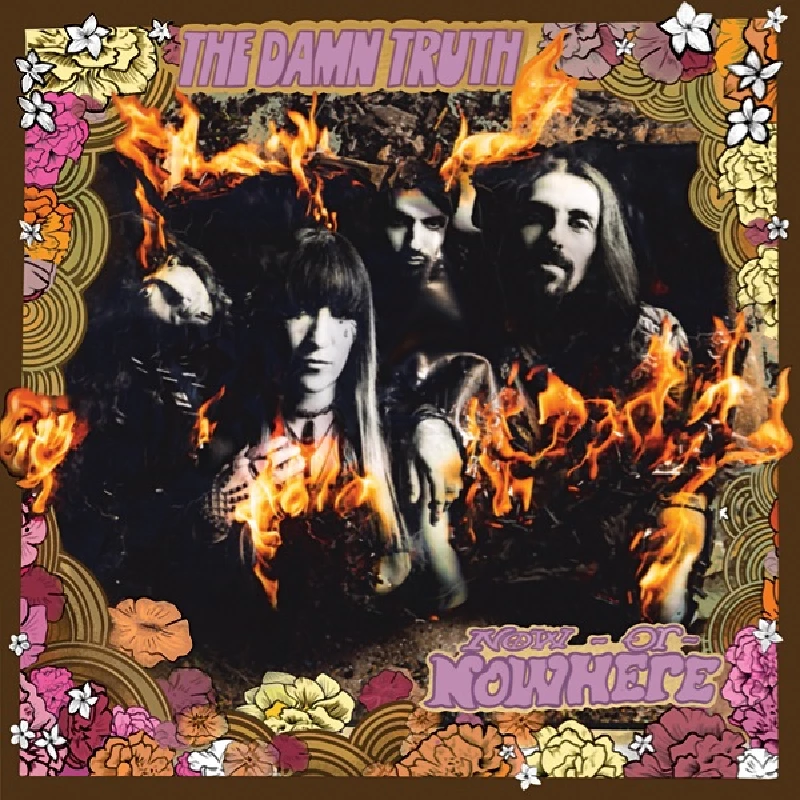 intro
Lee-la Baum, lead singer of the Montreal-based The Damn Truth, discusses the setbacks and rewards of creating their third album, 'Now or Nowhere', during the pandemic,as well as their future plans.
reviews
---
Now or Nowhere (2021)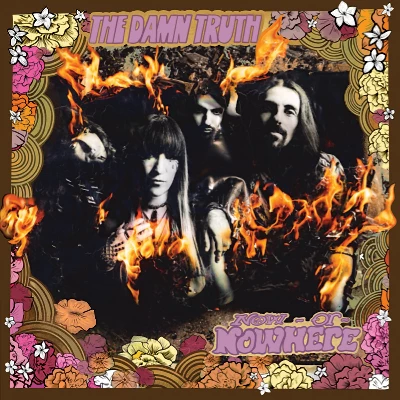 Explosive psychedelic rock on first-rate album from undiscovered Montreal-based band The Damn Truth
Pennyblackmusic Regular Contributors
---