---
published: 5 / 5 / 2021
---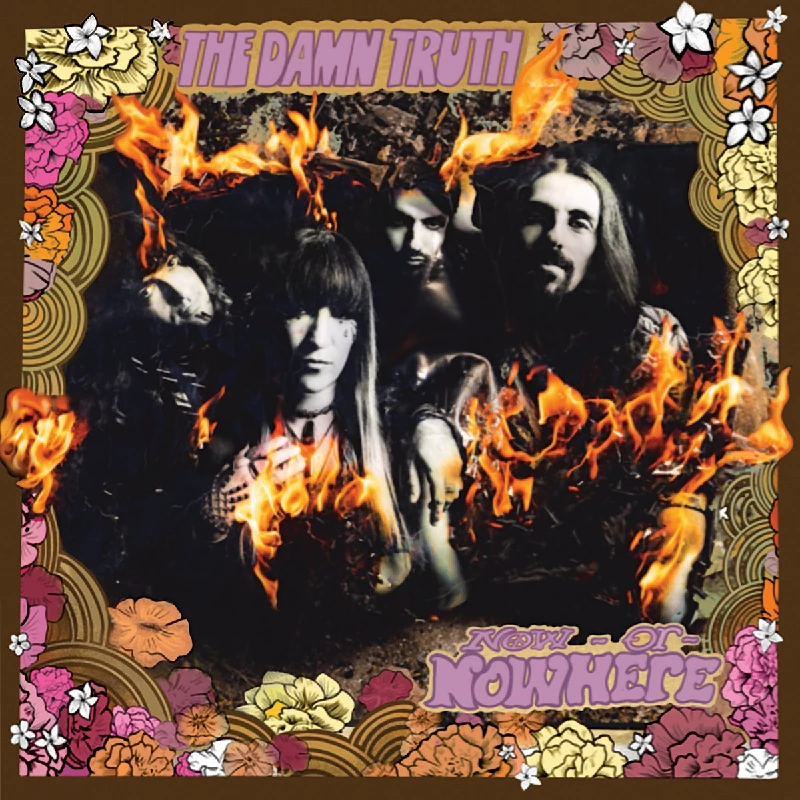 intro
Explosive psychedelic rock on first-rate album from undiscovered Montreal-based band The Damn Truth
There's no two ways about it. The Damn Truth are one of Montreal's hidden jewels, but with all that they've accomplished, even in spite of the Covid-19 pandemic, their hometown status is destined to change. On their third album, 'Now or Nowhere,' the quartet have assembled tracks that showcase their most acute skills. Lead vocalist/rhythm guitarist Lee-la Baum is a powerhouse personified. Right, she easily draws comparisons to Grace Slick, Janis Joplin, and even Robert Plant, but Baum's so much more than a celluloid copycat. True, her renderings are as raw as her legendary predecessors, and she, too, has an exceptional ear, but her authenticity shines through every single track. Fortunately, the fiery vocalist's compadres share her passion for solid arranging. Lead guitarist, Tom Shemer, creates biting solos that pump up the band's smart lyrics. PY Letellier drives his bass, like a Caterpillar tractor driver after a hail storm. Percussionist Dave Traina, seems to have a limitless tool box of licks. The project got stalled by Covid-19. Producer Bob Rock (Motley Crue, Metallica) had to call it quits after completing six of the nine tracks. But The Damn Truth completed the studio work with Jean Massicotte, with whom they'd previously worked. Of particular note is the positivity of this album, as compared to prior studio iterations, in which darker, societal themes were exploited. In the band's own words, the idea was to proclaim more "positivity and uplifting" material, rather than underscoring societal ills. Curiously, this old-school, DIY band garnered considerable visibility due to a fragrance. Yes, that was Lee-la Baum's voice on the Yves Saint Laurent Mon Paris perfume video! Their anthemic, pulse-quickening, done-in-one, 'This is Who We Are Now' got A-listed for three weeks on Planet Rock. It's a feel-good introduction to the band's cohesive theme bank, with beautiful, slow-burning beginnings and raucous riffery. The story feels as if it was born of the streets. Words tumble from Baum's lips with no sign of apology; at the bridge, the parameters soften. Shemer's aching guitar solo supports the buoyant harmonies and Baum's rising intensity. Rock re-envisioned the sombre 'Only Love' as a sped-up version. The band may have bristled, but now agree that that was an excellent call. 'Tomorrow' has a snap-your-fingers feel. It is ushered in by magnetic electric guitar and a descending bass line. The intrepid drumming precedes these cautionary words: "choosing friends that are up to no good" and "You just need to let it all hang out." 'Only Love' starts out innocently enough, in a near-folk fashion, but the pace quickly gets steroidal. A sonic Q & A between lead vocals and the guitar call out all demons. 'Lonely' arose from spiritual roots. The song served as a healing force when their touring van burst into flames. The lyrics shout out more street cred, with "Spent all my cash in an alley smoking hash" and "A hundred-dollar bill will get you guns and pretty pills." There's a lot to unpack in this relatively short ballad, as Baum's five-alarm menace simmers down during that definitive final verse. 'Everything Fades' is singed with air-y harmonies and an enduring fragility. It brings to mind the 'Abbey Road' excursions that George Martin produced. 'The Fire' is exactly that, a cauldron of flaming interjections. "I could never be a part of you," Baum confesses. "I pretended to, but, baby, it wasn't true." Baum painstakingly exposes the remnants of a doomed affair. Documented straight-away with a superior drum roll, 'Look Innocent' is a sly stunner. "Come break my heart, but don't look so innocent." Although this lover anticipates a dire outcome, she is too swept away to bail. Baum's expressive storytelling harkens back to Joplin's Big Brother chestnuts. "I wear a ring on my finger/I keep your key on my chain." For 'Full on You', one lover spits out commitment, but the other? The feverish, "wish I could change you" is flavoured with down and dirty guitar. 'Shot 'Em' looks longingly, although somewhat ambiguously, at the legendary hippie movement: "Give peace a chance, sister something, we sing…." This closer brings up more questions, than answers: "If the battle's ended, tell me, who has won?" But then again, so does life. And that's The Damn Truth.
Track Listing:-
1
This is Who We Are Now
2
Tomorrow
3
Only Love
4
Lonely
5
Everything Fades
6
The Fire
7
Look Innocent
8
Full on You
9
Shot 'Em
Band Links:-
https://www.thedamntruth.com/
https://www.facebook.com/thedamntruth/
https://twitter.com/thedamntruth1
Play in YouTube:-
Have a Listen:-
interviews
---
Interview (2021)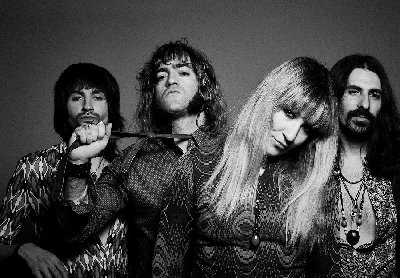 Lee-la Baum, lead singer of the Montreal-based The Damn Truth, discusses the setbacks and rewards of creating their third album, 'Now or Nowhere', during the pandemic,as well as their future plans.
Pennyblackmusic Regular Contributors
---