---
Araluen
-

And There It Is
published: 5 / 5 / 2021
---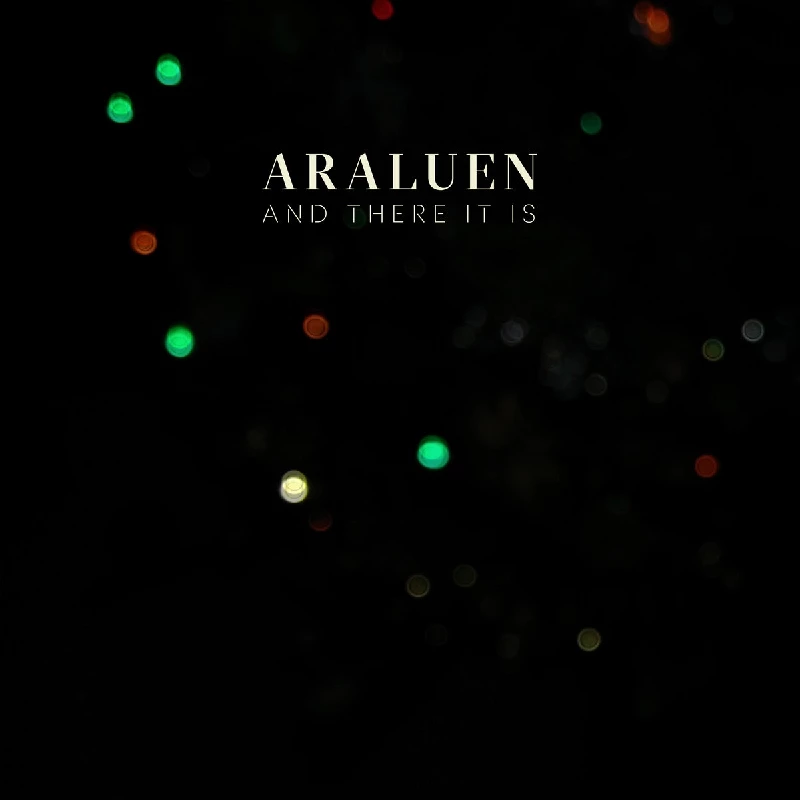 intro
Instantly classic debut album from new country supergroup which includes three of Danny and the Champions of the World, and also members of the Magic Numbers and Mutton Birds.
And there it is indeed. One of the best albums released so far in 2021. Released back in January, it's taken awhile for this debut from Araluen, a band that is headed by Paul Lush, best known as guitarist for Danny and the Champions of the World, to reach the top of the pile and it's going to stay there. Our copy arrived in an unassuming cover, nothing that really caught the eye, but the first name listed in the credits, that of Magic Number Angela Gannon, made sure the CD wasn't going to be forgotten about. Further reading revealed a couple of other Champions of the World apart from Lush were involved ; Henry Senior's pedal steel weeps over much of the album while having Steve Brookes fill the drum stool was obviously never going to be a bad move. But still the CD sat there and, apart from the obvious, if I could change one thing about 2021 so far it would be that I had listened to 'And There It Is' months ago. Come the end of this strangest of years, I've a feeling that these thirteen tracks are going to prove to be some of the best new music that this year had to offer. Apart from the talented bunch mentioned above another reason 'And There It Is' should have been given immediate attention is that it features Alan Gregg from The Mutton Birds on bass which prompted me to dig out 'Envy of Angels' from the mid-Nineties and fall in love with that band from New Zealand all over again. So, through these eyes at least, Araluen is a supergroup of sorts. And while I confess that Thomas Collison is an unfamiliar name to me right now the album would be so much less of a success without his keyboard skills which, on a number of tracks, push the songs onto a higher level. All the songs were written by Paul Lush, Australian-born but a resident of the UK for over two decades now, and as it's his project he has been given the chance to show that, although his talents as a guitarist are well known, on 'And There It Is' his songwriting skills are given the chance to shine. Lush has obviously given some thought to the musicians he picked to bring his songs to life. Maybe the biggest surprise is Angela Gannon on lead vocals. There was no doubt Gannon is a good singer but here, out front, she is given the chance to really show her vocal talents. Lush's songs combine country and soul seamlessly and it appears that Gannon excels at interpreting this type of music. There are traces of country singers from every decade scattered throughout these songs in Gannon's vocals, but for every time she has the listener scratching their head trying to recall just where you've heard that particular phrasing before Gannon suddenly injects her own unique twist into her lines which makes you feel she was born to sing these songs; Lush may well have written them but even after just one listen the impression is that Gannon owns these songs. Her performance is just incredible. Lush apparently feels that Araluen is a vehicle for his songs and that he will, if there are future releases under the name, maybe not stick to a set band line-up. Let's hope that he will stay with this bunch for at least another album. The band gel well together and the resulting sound is classy, soulful and well, it just works. It's been a while since an opening song blew this listener away like 'Into the Arms of Another' did. Gannon's heartbreaking vocals pull you in, Collison's warm, inviting keyboards are the backbone of many southern-soul classics, while Senior's pedal steel says as much as Gannon's breathy vocals. Authentic country-soul produced in London? You bet. That opening shot is worth the price of the album alone, but there are another dozen tracks that with just one exception live up to that masterpiece that kicks the album off. To think that I could have been sound tracking some dreary winter days with the glow that this album emits; please don't make the same mistake. Lush's guitar work on the album is exceptional but anyone who has heard Lush perform in the past will be aware of his talents on the instrument. What sets 'And There It Is' apart is the combination of Lush's songwriting skills; he can tell a story in song in under three minutes just like all the master country songwriters, and there is also his ability to pick just the right players for his songs. And really could there be a better, more soulful interpreter of these little country-soul gems than Angela Gannon? It's futile to mention highlights, apart from an instrumental, 'Oh Yeah!', which is placed midway on the CD, on which the guys in the band get to show their skills. Choosing Gannon to bring his songs to life was a smart move by Lush. They rock, they swing, they encompass country, soul, Motown and the blues, and they have you thinking Dan Penn and Spooner Oldham ; what more can we possibly ask for? An absolute corker of an album and wholeheartedly recommended.
Track Listing:-
1
Into the Arms of Another
2
Killing Time
3
The Girl Will Do
4
A Nice Idea at the Time
5
Things I Wanna to Say to You
6
What Made You Change Your Mind?
7
Oh Yeah!
8
Only for Tonight
9
And There It Is
10
Never in the Moment
11
The Only Hearts Alive Tonight
12
It Was Real to Me
13
Jessica Avenue
Band Links:-
https://www.facebook.com/AraluenMusic/
https://twitter.com/araluenmusic
Play in YouTube:-
Have a Listen:-
Pennyblackmusic Regular Contributors
---