---
Direct Hits
-

The Broadway Recording Sessions
published: 7 / 4 / 2021
---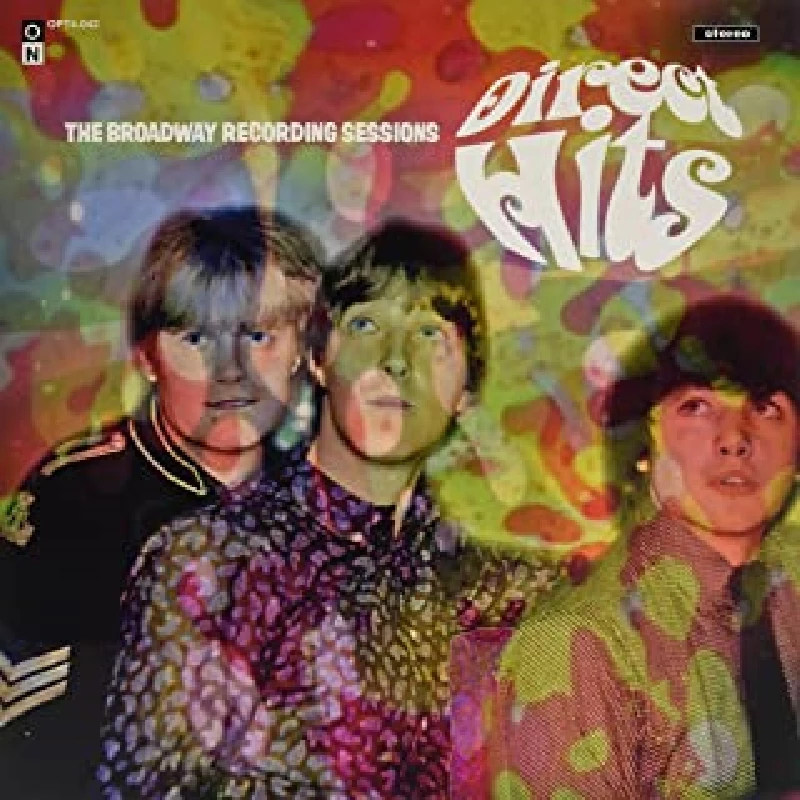 intro
Enjoyable compilation of Mod pop trio Direct Hits' early recording sessions which are finally released by Optic Nerve Recordings but is mostly targeted at already converted fans.
My first encounter with this trio was on the partially amazing compilation 'Whaam! Bam! Thank You Dan!', released on Vinyl Japan in 1995, which consisted of songs released on Dan Treacy's (of Television Personalities) label Whaam! Records that ran between 1981 to 1984. The label was the home for Treacy's various musical projects, like the aforementioned Television Personalities and the Gifted Children, but also for bands like Marine Girls (featuring a young Tracey Thorn) and the Pastels. And the Direct Hits. This Battersea band shared Treacy's love of mod pop, and in October 1982 he released their first single, 'Modesty Blaise', as the seventh single on his label, but he didn't have enough money to finance the recording of a full-length album at the time, so Colin Swan, Geno Buckmaster and Brian Grover emptied their bank accounts and bought enough studio time to record twelve songs at the Broadway Sound studio in South London. In just one day, they managed to put nine of the songs down on tape, and then they returned a few weeks later to record the remaining three songs, this time with a friend of theirs helping out with production (and those last songs also sounds a bit more professional). These recordings were never officially released, but in 1984 they re-recorded five of them to make up half of their debut album, 'Blow Up', which actually came out on Whaam! in 1984, among them the great 'Too Shy' (which was included on the aforementioned label compilation). So, the amazing Optic Nerve took it upon them to finally release these Broadway sessions on CD and limited edition blue vinyl, and it's interesting to both hear how the band evolved during the two years that passed between these sessions and the debut album, but also how they managed to keep the songs more or less intact when it comes to arrangement. 'Blow Up' is just better produced, which should come as no surprise, and it also enhances their psychedelic leanings, with lots of backwards guitars etc, as the recordings on this new release are more mod pop sounding, not far from Whaam! mates the Times (a band that was fronted by Ed Ball of the TVPs, and occasionally also featured Dan Treacy), whose love of the Jam was sometimes almost parodical. As always with releases like this, I doubt that it will result in the band getting loads of new fans, as this is hardly an accurate introduction to their work, but if you like your late 1970s/early 1980s mod pop, this is definitely a record for you!
Track Listing:-
1
Ride My Bicycle
2
I Start Counting
3
Too Shy
4
Leander, By The River
5
Miranda Berkley
6
This Was, Marc Deans
7
Naughty Little Boy
8
What Killed Aleister Crowley?
9
I'd Rather Stay Than Go
10
Sunny Honey Girl
11
I Feel The Earth Move
12
Start Living
Band Links:-
http://www.thedirecthits.co.uk
https://www.facebook.com/thedirecthits
Play in YouTube:-
Pennyblackmusic Regular Contributors
---