---
published: 5 / 5 / 2021
---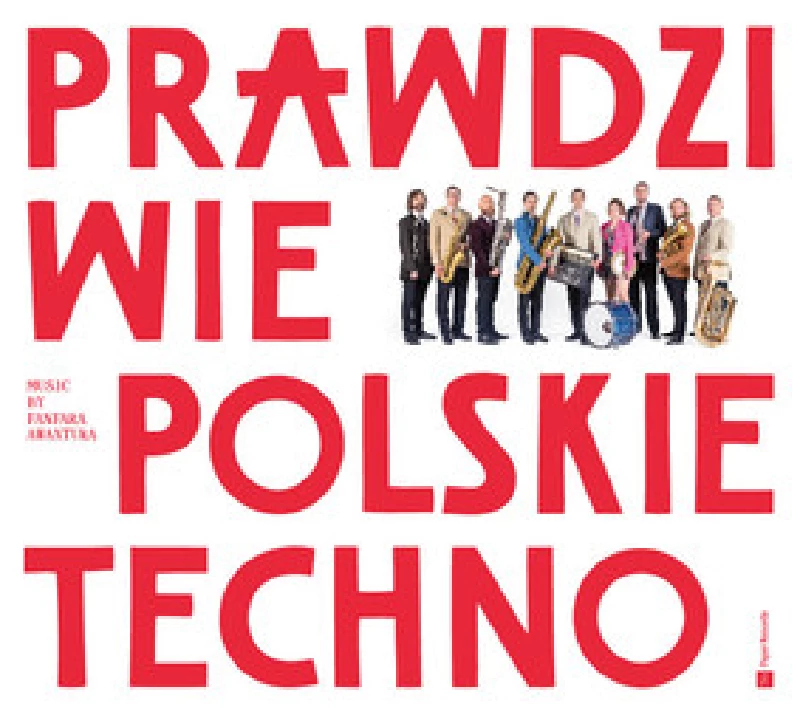 intro
Ingenious blend of brass and techno music from Polish act Fanfara Awantura
The Adventurous Brass Octet from West Poland go techno on their second album. For their first album they used the name of Fanfara Avantura ,but for this new record Fanfara has moved from 'V' to 'W'. It is slightly confusing perhaps but the music is far from so, with original oomph and delicate beats of the kind that could even lure an audience at The Last Night at The Proms into sweaty and naughty acts. Commissioned by the Folk Culture Center of Polskie Radio, glimpses of Berlin club music filter through as Jakub Królikowski, handling all electronic devices, acts like the counterpart to Joanna Glubiak on percussion; the two of them setting the rhythms. The all-male brass section will make you marvel too. Freewheeling in masterly discipline and with great joy, Fanfara Awantura flirt with jiggy jazz, echoes of klezmer and provide lots of booming extravaganza. The longest and elaborated tracks, 'Polka Ide Do Lasu (Polka Goes To The Forest)','Lewa Lewusienka - Kwasciora' and the truly fabulous 'Tramla Zydowska', are the ones that come out best. Each one of these tracks, at over ten minutes, does justice to the exhilarating variety, the stomping fun and mildly wild aesthetics. Many tracks are glorious twists on traditional folk songs, polkas and marching songs. The techno aspect is subtle, not overwhelmingly banging its way into your ears, instead conducting the brass section as it were. A great example of this mysterious blend is heard on 'Sztajer w lewo (Barrier to the Left)' with its fine touch of minimalism. Though not available on LP (yet) 'Prawdziwie Polskie Techno' works like a double LP with four waltzing electronic intermezzos. 1, 2, 3, 4! Walcerek Pierwszy, Drugi, Trzeci, Czwarty.
Track Listing:-
1
Walcerek pierwszy
2
Polka "Techno Dziadek"
3
Lewa Lewusieńka - Kwaściora
4
Walcerek Drugi
5
Sztajer W Lewo
6
Tramla Żydowska
7
Walcerek Trzeci
8
Polka "Idę Do Lasu"
9
Walcerek Czwarty
Band Links:-
https://www.facebook.com/fanfaraawantura/
Play in YouTube:-
Pennyblackmusic Regular Contributors
---