---
Joanna Connor
-

4801 South Indiana Avenue
published: 8 / 3 / 2021
---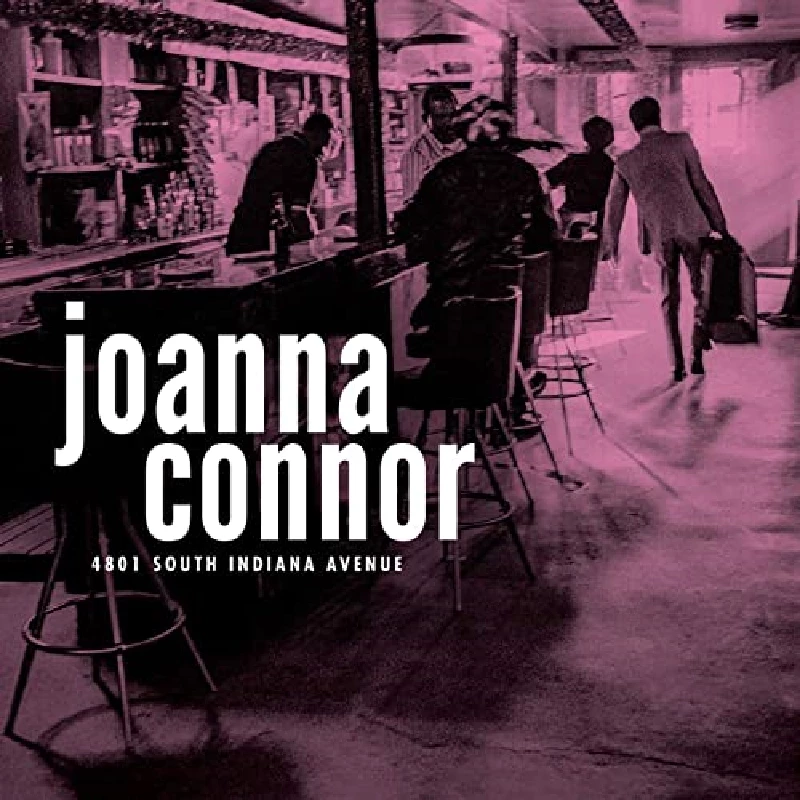 intro
Extraordinary album from Joanna Connor, which, produced by Joe Bonamassa, pays tribute to the Chicago blues club scene
Singer/guitarist Joanna Connor left the East Coast in the early 1980s to submerge herself in Chicago's blues club scene. In fact, the cover shot of her fourteenth album, '4801 South Indiana Avenue' pays homage to Theresa's, one of the Windy City's most iconic clubs, although Connor really honed her chops at the Kingston Mines by playing three-times-a week in-between festival and touring gigs. The new album was produced by guitarist Joe Bonamassa on his indie label, KTBA Records (Keeping the Blues Alive) and rhythm guitarist Josh Smith, who play on every one of the ten-tracks. In addition, Bonamassa committed to playing exhilarating solos on 'Part Time Love' and 'It's My Time.' Although Connor is known for playing across a spectrum of genres, '4801 South Indiana Avenue' unapologetically broadcasts the blues genre, and material-wise the team seriously did their homework. This Nashville-based recording project started after Bonamassa and Smith selected cover tunes that pay homage to classic blues guitarists and songwriters; afterwards Connor greenlit the use of these historic cover tracks. The album also features former Stevie Ray Vaughan keyboardist Reese Wynans, bassist Calvin Turner, drummer/percussionist Lemar Carter and horn players: trumpeters Steve Patrick, Mark Douthit and trombonist Barry Green. Singer Jimmy Hall contributes rich backing vocals on the opening track, 'Destination.' Connor's excellent slide-guitar work plays a starring role, but her raw, passionate vocal style is also attention-grabbing. The opener is the optimistic 'Destination'. With backing vocals set in stone, Connor's given the freedom to let her voice rip. For 'Come Back Home,' Bonamassa had advised Wynans to "play like a psycho." The advice was heeded; the solo is phenomenal. The late Luther Allison inspired 'Bad News' in which a sonorous bell is struck to create an intriguing atmosphere. The Magic Sam tribute: 'I Feel So Good' is an infectious boogie. Turner's bassline is one-off. Vocally, Connor creates chills when sustaining her booming contralto on the very first note; afterwards, she and Carter miraculously intuit each beat. Blues classicists will relish 'For the Love of a Man,' where Albert King, B.B.King and Freddy King are impeccably honoured. Connor's passion for the lyric is evident in every stanza. Another tribute comes to life with 'Please Help' where Hound Dog Taylor-type riffs get emphatically revived. In contrast, 'Trouble Trouble' features sly horn excursions, over which Connor laments a broken heart. The dramatic shifts in 'Cut You Loose' are more stimulating than a 12 oz. cup of Starbucks. 'Part Time Love' may be known as a sacrosanct Chicago classic, but Connor's impassioned twists make the arrangement all her own. But the finale, 'It's My Time,' written by Josh Smith, is the most definitive cut. Against a background of indistinct voices, Connor sums up her passion for playing, and the challenges she's faced over the years, through expressive spoken word and a catchy chorus. Also, she and producer Bonamassa face off with an exciting slide-guitar duet. Imagine being a fly in the wall during that session… Theresa's Lounge closed in 1986, but thanks to Joanna Connor, Joe Bonamassa and Josh Smith, '4801 South Indiana Avenue' will be immortalized on this extraordinary blues--drenched odyssey.
Track Listing:-
1
Destination
2
Come Back Home
3
Bad News
4
I Feel So Good
5
For The Love Of A Man
6
Trouble Trouble
7
Please Help
8
Cut You Loose
9
Part Time Love
10
It's My Time
Band Links:-
http://joannaconnor.com
https://www.facebook.com/joannaconnorband/
https://twitter.com/TheJoannaConnor
Have a Listen:-
interviews
---
Interview (2021)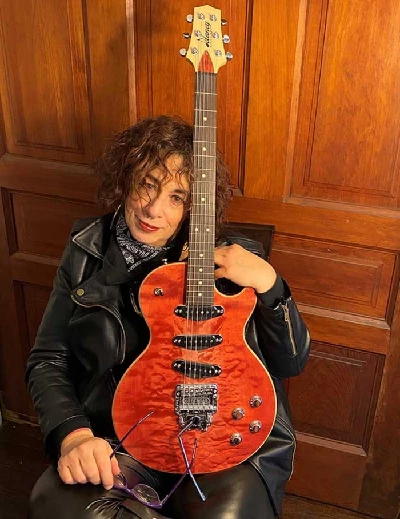 Guitarist Joanna Connor speaks to Lisa Torem about her new Joe Bonamassa-produced album, '4801 South Indiana Avenue', the Chicago club scene and her blueprint for balancing artistic work and family.
Pennyblackmusic Regular Contributors
---