---
published: 9 / 8 / 2020
---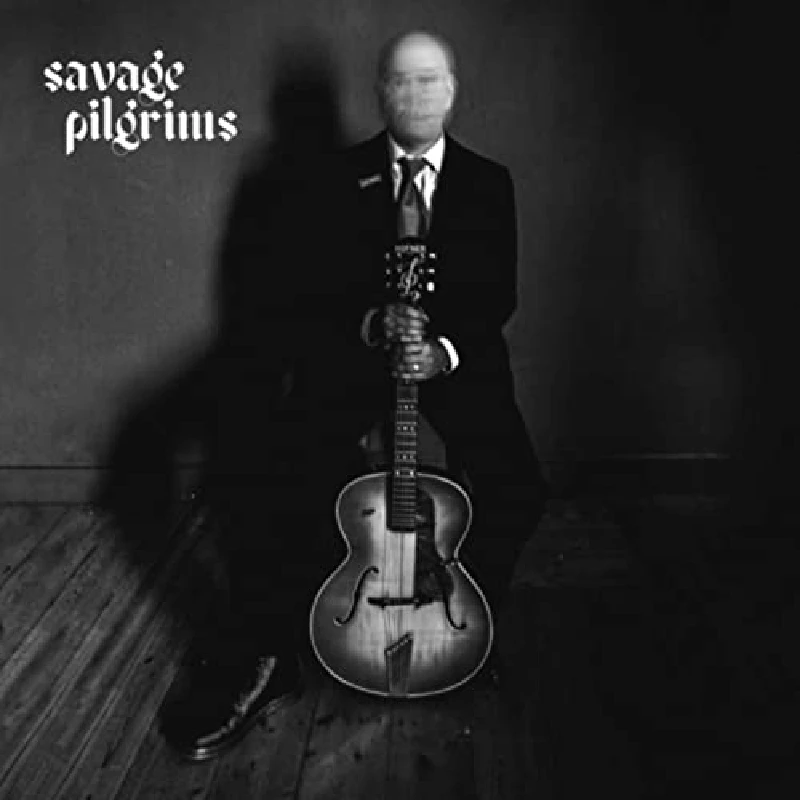 Label: Quiet Loner
Format: Download
intro
Compelling fifth album and first under his his own name from former Quiet Loner frontman and 'storytelling singer-songwriter' Matt Hill which finds him moving away from the alt. country of his past recordings and into folk
'Savage Pilgrims' is Matt Hill's fifth album, but the first under his own name. Previously 'Quiet Loner', he has now relegated his old moniker to become the name of his new self-run label. Matt describes himself as a 'storytelling singer-songwriter'. In recent years, he has been the songwriter in residence at the People's History Museum and now leads songwriting workshops in prisons, young offenders' institutes and homeless shelters. In an interview with Pennyblackmusic, he explained how the people he's met there influenced the songs he chose for this album – he wanted to give a voice to people whose stories would otherwise go untold. Not all of those who feature are unknown. Johnny Cash crops up making a phonecall as the last request of Gary Gilmore before his imminent death by firing squad. And the album takes its title from DH Lawrence's "savage pilgrimage" – his time living in exile in the US having been effectively hounded out of the UK. Cash's appearance in these songs is, however, a nod to his ability to connect intimately with people, whatever their circumstances, while DH Lawrence went uncelebrated and indeed seemed to be actively disliked in his birthplace of Eastwood, which was also where Matt Hill grew up. Another song tells of 'Bendigo', the celebrated 19th century prizefather – Matt Hill's grandfather once told him the story of how his own grandfather, also a boxer, was friends with Bendigo. These songs slot alongside depictions of forgotten or underappreciated lives – rarely are these straightforward morality takes or depictions of heroism, but there is a common theme of resilience and of the value of working-class communities. Across the album, a dying man reflects on his life without regrets ('Save Your Pity'), a pre-war boxing sensation signs up to go to the trenches in 1914, while the bones of the working poor buried beneath London's Square Mile rise up to reclaim their city. Meanwhile, there is reminder of Matt Hill's 2012 collection of protest songs in 'Chains', which offers a reminder that the empires of history weren't feats of heroism, they all relied on slaves. These are carefully constructed, each telling its own story – but they work best alongside each other, as the songs seeking recognition for the neglected slaves and workers create the context for the choices individuals in industrial working class communities faced as, in turn, many in those communities began to look across the Atlantic for fame, fortune or – for most – just some relatable entertainment. This is essentially an album of original folk songs (right down to the spoken word intro on 'Four Corners') and the alt. country sound of Quiet Loner's early releases has gradually vanished from his music. But listen carefully, and those Americana roots give colour to these. 'The Exile of DH Lawrence' is accompanied by some gloriously twangy guitar, while banjo and mandolin gives texture to the acoustic sounds. Recorded onto tape (in a studio above the King's Arms pub in Manchester, where George Orwell used to drink), the sound is warm and inviting. You can hear the fingers on the strings and you feel as if you are sat in the corner with a pint as Matt runs through the songs. There is plenty of space for the vocals to take centre stage, but a beautiful recording and excellent accompaniments ensure the songs sound fresh on repeat listens. As he did on his 'Greedy Magicians' protest songs, Matt lets the theme slide on his final track, instead opting for a song of hope, 'Roll Me Out in the Middle of the Night'. It is a simple song, but effective and ends this thoroughly enjoyable album on an endearingly high note. A final reminder of the sure touch on display throughout an album I have little doubt you will want to keep going back to.
Track Listing:-
1
Stone and Bone
2
Save Your Pity
3
The Exile of D H Lawrence
4
Billy's Prayer
5
Gary Gilmore's Last Request
6
If Love Should Rise (On the Winter Tide)
7
Chains
8
Four Corners
9
Bendigo
10
Stand Tall Before the Wagon
11
Roll Me Out (In the Middle of the Night)
Band Links:-
https://matthillsongwriter.com/
https://www.facebook.com/matthillsongwriter/
https://twitter.com/quietloner
interviews
---
Interview (2020)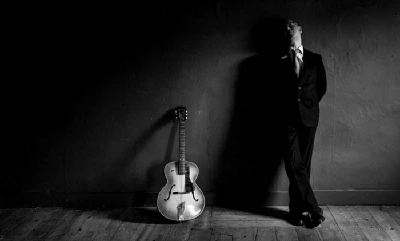 After releasing several albums as Quiet Loner, Northern English singer=songwriter Matt Hill speaks to Ben Howarth about his latest album, the folk-influenced 'Savage Pilgrims', which is also his debut LP under his own name.
Pennyblackmusic Regular Contributors
---