---
published: 5 / 5 / 2020
---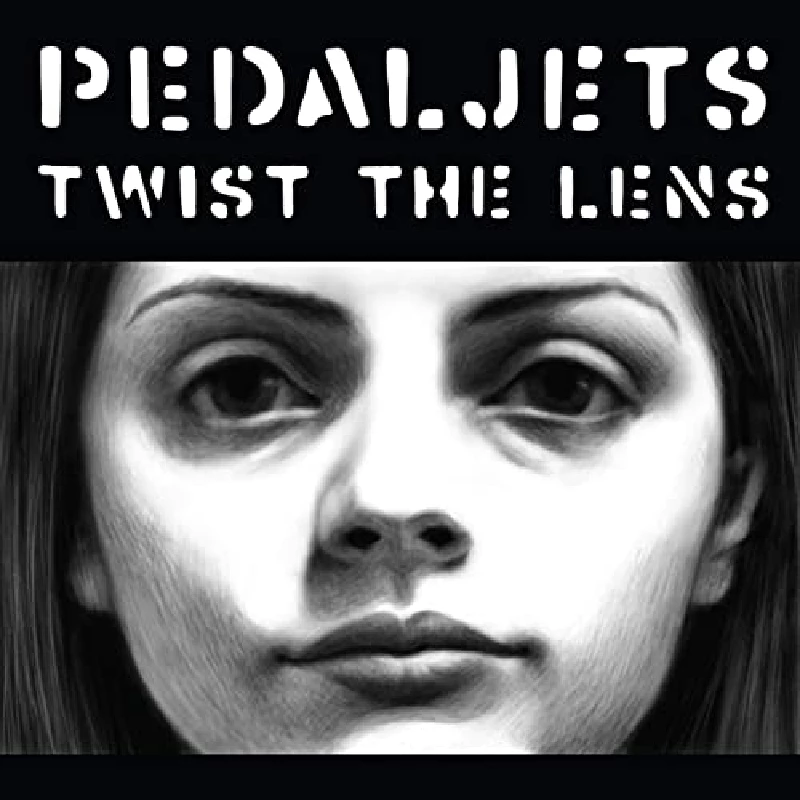 intro
Kansas City's reunited beloved indie rockers Pedaljets return with a well=crafted and energetic third album
The Pedaljets as a band and as individuals have been mainstays of the Kansas City, Kansas music scene since the mid-'80s. (They took their name, incidentally, from a 1950's brand of tricycle). After splitting in 1990 with not much in the way of recorded material, they reunited in 2007 to remix and remaster their second album ('The Pedaljets'), which led to recording new songs ('What's In Between'), touring Europe, and playing 2014's SXSW. Their latest album is 'Twist the Lens', another high quality, densely packed collection of songs they were able to record exactly the way they wanted with producer Paul Malinowski. The material they've recorded since reuniting comes far closer to capturing what the band is capable of and the energy of their live shows. At first glance the album's artwork by Archer Prewitt (from The Sea and Cake), with its stark black and white photography and painted stencil lettering, suggests that the music it contains must be hardcore punk. It looks like a Crass album, an opinion shared by guitarist Cody Wyoming, whose first reaction reportedly was "Oh God, this looks like an early 80's hardcore band." Singer-songwriter and guitarist Mike Allmayer says, "Outside of that context I think the blankness of that mugshot-feel kind of fits the desolation in some of the lyrics. If people mistake us for a hardcore band maybe we'll have some people slam-dancing at our shows and then realizing about two bars in, 'Wait a second…'" 'Twist the Lens' is full of relentless, powerful drums, melodic Big Star hooks, grungey guitars, and poetic, sometimes melancholy, thoughtful lyrics. Allmayer tackles mature subjects like actively seeking happiness and contentment, taking an inventory of one's life, even if it's too late to change some of it, and doing the next right thing anyway. The ease with which Matt Kesler, Mike Allmayer, and Rob Morrow perform together after three decades (and with newcomer Cody Wyoming) shows that they have an intuitive shared language and actively enjoy each other's company.'"This is Sepsis' is a noisy, surreal banger that would have fit in seamlessly on an early '90s indie/art rock/noise album, although Allmayer's voice is far better than Black Francis's or Thurston Moore's. Cody Wyoming's guitar work hints at the best of the early college rock and grunge periods. 'Down Town' carries over the escapist idea from Petula Clark's classic hit of the same name, which they covered live for many years, but with the darker narrative of heavy drinking instead of walking in the sunshine. 'Placid City Girl' is lovely, catchy '60s pop, as is the beautiful character study of 'Sleepy Girl'.'Uncounted Heads' uses the nautical term for a stowaway as a metaphor for a life spent plodding along in the shadows without attention or acclaim: "I'm still with the uncounted heads/A stowaway for life for the life half led/The women wear leaves and the men wear furs/A solemn congregation for the life less sure," but then Allmayer's soothingly sings on the chorus "But you can't get it right/Until you're all right." Something which never happens to anyone for long. 'Loved a Stone' is bleak and rueful but lacks any real bitterness or snark, which can be said of the rest of the album as well. There is a comforting solidity and reassuring presence to the Pedaljets' music. 'Twist the Lens' feels like they not only show up but also genuinely want to be there.
Track Listing:-
1
Disassociation Blues
2
Placid City Girl
3
Down Town
4
Uncounted Heads
5
Loved a Stone
6
Transfer Is Done
7
This Is Sepsis
8
One Away
9
Sleepy Girl
10
Twist the Lens
11
What Only Cats Chase
12
The Fader
Band Links:-
http://www.thepedaljets.com
https://www.facebook.com/pedaljets
https://twitter.com/pedaljets
http://www.pedaljets.bandcamp.com
interviews
---
Interview (2020)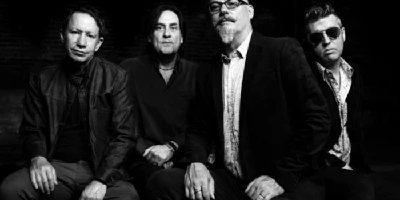 Kimberly Bright chats with singer-songwriter-guitarist Mike Allmayer from the Pedaljets about the Kansas City band's long history, reunion, second chance and new album 'Twist the Lens'.
Pennyblackmusic Regular Contributors
---