---
published: 17 / 3 / 2020
---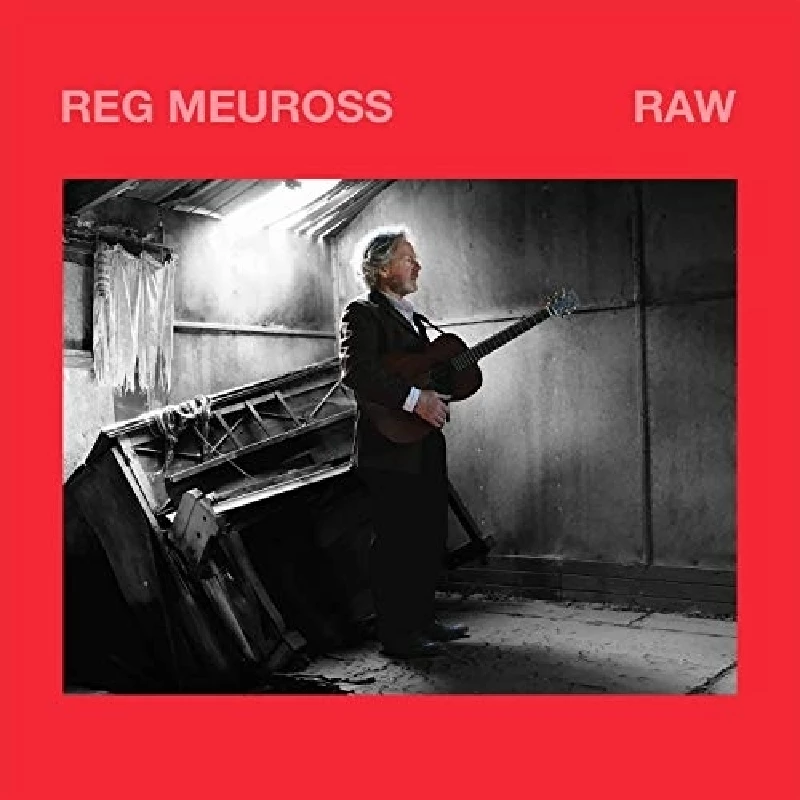 intro
Last in the trilogy of stripped-back songs from singer/songwriter Reg Meuross and he's saved the best for last
'Raw' is the final set of stripped-back songs forming 'The Raw Trilogy' from singer/songwriter Reg Meuross following on from 2016's 'December' and 'Faraway People', which was released in 2017. The inspiration for the project was ignited when fans approached Reg after gigs asking for unadorned versions of his songs the way they had heard him perform the songs on stage. It's been a successful project and for this final instalment Reg really did go back to basics. For the sixteen new original songs Reg reunited with Geoff Hocking at Wolden Studios in Devon; Hocking worked with Reg in the mid-Seventies, and, while it would be foolish to even try and find fault with the recording by Roy Dodds on the preceding two albums in this trilogy, it's obvious from the warmth and honesty that Reg and Hocking have captured on this album that they have history, respect and a shared understanding of Reg's musical vision. Strangely, as the music in this set is probably the most stripped-back in the trilogy, there's never the feeling that the songs should be embellished in any way to get the message across or to make Reg's stories come to life. Reg proves once again that all that is needed is one man and his guitar if the song is there. Reg's inviting, warm vocals have not diminished one iota through the years, and, when coupled with just his guitar (Reg plays a 1944 Martin 017 here along with banjo, dulcimer, tenor guitar and the occasional addition of harmonica), the honesty in Reg's vocals really shines through. It's not just his talent for writing instantly attractive melodies nor his gift at setting his short stories to these tunes that sets Reg apart; it's difficult to imagine anyone not being drawn towards his voice. Reg is one of those rare vocalists who quietly captures the listener's attention. There are no vocal gymnastics or studio trickery, just a pure honest, believable voice. At times in the past this writer has not always agreed with Reg's sentiments in some of his more political songs but even so, with his convincing gentle delivery, Reg's views expressed in that irresistible tone has opened up my thoughts on particular subjects. As soon as Reg's finger-picking style guitar playing opens this set of songs, even before those warm vocals come in, Reg has won the listener over. 'We Looked Away' has the making of one of Reg's best songs (and he's written a few); as usual Reg appears to be addressing just the listener. It's as though he's singing this song to and for you alone and you never for a second wish you were someplace else. When Reg Meuross sings and plays his story songs, the world stops for the duration. It's pointless to resist being drawn in. As with all of Reg's songs the lyrics really deserve to be produced here in full but space restricts us just to say that the song concerns the way we tend to ignore world events and get on with our daily grind. One song, one verse even, of a Reg Meuross song will have many more thinking and reacting than all the coverage the Gretas of this world are getting ("In the north the ice is melting and the oceans fade to grey/And the whales cry for the dying of their nation" and "Roll the blinds and draw the curtains/We are busy with our day/We looked away"). They are powerful words gently sung but still burst with passion that is arguably the way to get a message across. For the second song Reg delivers one of his relationship songs; 'From Now On' is an apology from a lover for their past jealous behavior; again, it's Reg's vocals which make the story so believable. Even if you haven't been there you feel the regret in the protagonist's voice. ("Yes I'm sorry I upset you that you couldn't get to sleep/ It was me who made you anxious/It was me who made you weep"). Again it's like a friend confiding in you and letting you into their own private world. One of the most adventurous songs lyrically is 'A Child Was Born In Birmingham' in which Reg places the birth of Jesus in "the back room of The Lion and the Lamb" found in a Bull Ring bar in Birmingham. All sixteen songs could be singled out for special mention. As usual Reg addresses many subjects, some not just born from his imagination but historical events that Reg dresses in his irresistible melodies, always commanding the listener's attention and compelling the listener to dig deeper into the story, but to really appreciate Reg Meuross and discover what an exceptional talent he has you should stop reading and get your hands on a copy of 'Raw'. With every release, I think Reg Meuross has produced his best work to date, 'Raw' leaves me thinking the same thing once again.
Track Listing:-
1
We Looked Away
2
From Now On
3
9 O'Clock Angel
4
A Child Was Born in Birmingham
5
Stay
6
Shelley's Heart
7
The Crossbones Graveyard
8
Broken
9
Our Street
10
The Chainmakers
11
The Coalminer's Song
12
The Eyes of Ida Lewis (Row Ida Row)
13
Moving On
14
If She's the One
15
Our Love Has Turned to Hate
16
Gene Vincent Jnr & Billy the Kid
Band Links:-
https://www.facebook.com/RegMeurossMusic
http://www.regmeuross.com/
https://twitter.com/regmeuross
Label Links:-
http://www.propermusic.com/label/Hatsongs-1068
profiles
---
Six Cd Set (2021)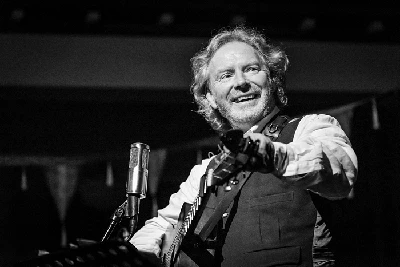 Including discs which have been out of print for some time, a new six CD set of Somerset singer-songwriter Reg Meuross's output from 1996 until 2013 brings all of his work together. Malcolm Carter reviews.
Reg Meuross (2011)
Pennyblackmusic Regular Contributors
---