---
published: 28 / 1 / 2020
---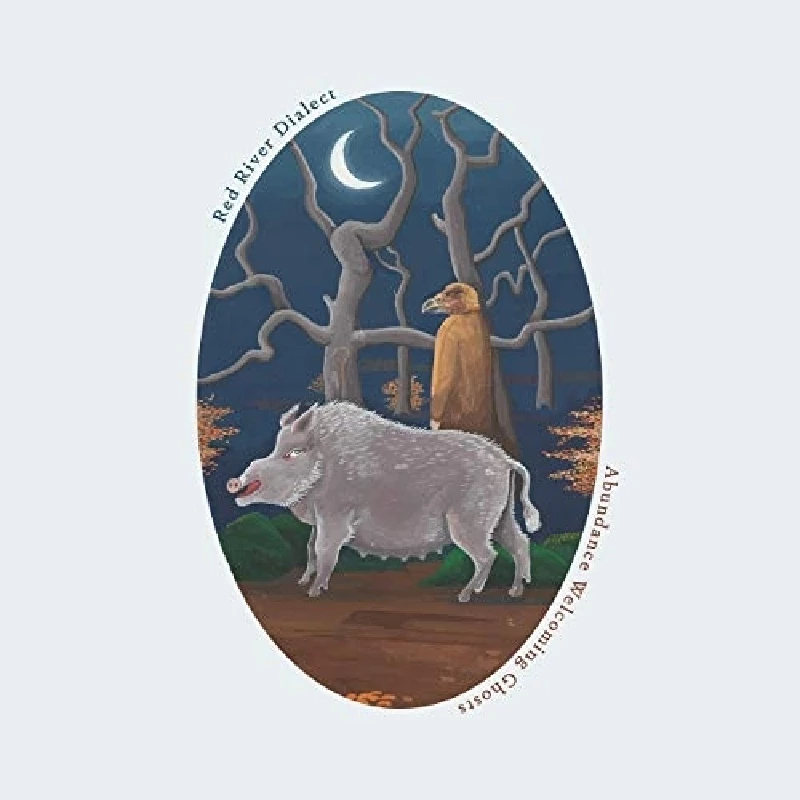 intro
Folk-rock Red River Dialect's debut on Paradise of Bachelors is soulful and transcendent
North Carolina record label Paradise of Bachelors can do no wrong when it comes to their unparallelled roster and all-but-forgotten artist development. Red River Dialect, led by guitarist and songwriter David Morris, and their latest album continue this mission nicely. Shortly before 'Abundance Welcoming Ghosts' was completed in Carmarthenshire, Wales Morris entered the Gampo Abbey Tibetan Buddhist monastery in Nova Scotia for a lengthy nine-month retreat. Gampo is best known for its resident teacher, ordained nun, author, and speaker Pema Chödrön. She studied under Chögyam Trungpa Rinpoche, the rebel Tibetan Buddhist monk who founded the monastery in 1983. Trungpa also taught Allen Ginsberg and other members of the Beat Generation, who are among Morris's literary influences. Morris's spiritual and transcendent searching is evident in his work in general and most definitely throughout this album's material. His seasoned but wavering, fragile, tremulous voice suits the introspective and sometimes dark music. He sounds a bit like Gordon Lightfoot and Nick Drake, with a touch of Ray Lamontagne's vocal quiver. His philosophic poetic lyrics bring to mind Townes Van Zandt, sprinkled with Zen koans. The opening track 'Blue Sparks' is lovely and wistful, with a slow jazz tempo held together by drummer Kiran Bhatt and bassist Coral Kindred-Boothby, as is the yearning 'Slow Rush'. Although Morris hails from Cornwall's north coast, Red River Dialect's name has controversial origins in Canada: the Bungi Creole spoken by the indigenous Red River Métis in Manitoba, Canada. That's the same Red River of the North from the cowboy folk song 'Red River Valley'. The dialect itself is a mixed language containing words from English, Gaelic, Scottish English, Cree, and Ojibwe languages and was actively suppressed by the Canadian government for many years. On the band's official website Morris writes, "At the time I had an emerging interest in anti-colonial politics and postcolonial history, and I found this name in a book about the subjugation and colonisation of North America by white Europeans." This generations-deep suspicion and struggle between the defiant indigenous people and European colonists is perfectly illustrated in 'Red River'." Aside from that link, the band is firmly in the lineage of British folk-rock pioneers from the '60s and '70s. There is a nod to Wales' highest mountain ('Snowdon') and an abundance of other references to the land and its folklore, both of which he obviously loves. "May I welcome joy when it comes near," Morris sings on 'My Friend'. After several months at Gampo Abbey, he's probably well on his way to doing just that.
Track Listing:-
1
Blue Sparks
2
Two White Carp
3
Snowdon
4
Slow Rush
5
Salvation
6
Red River
7
Piano
8
My Friend
9
BV Kistvaen
Band Links:-
http://www.redriverdialect.com/
https://www.facebook.com/redriverdialect
https://twitter.com/redriverdialect
https://redriverdialect.bandcamp.com/
Label Links:-
http://www.paradiseofbachelors.com/
https://www.facebook.com/ElParaisodelosSolteros
https://twitter.com/PofBachelors
https://www.youtube.com/user/PofBachelors
https://plus.google.com/104790791149301556196
http://paradiseofbachelors.bandcamp.com/
photography
---
Photoscapes (2018)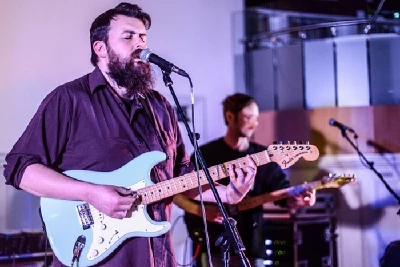 Darren Aston photographs Cornish folk rock sextet Red River Dialect at a show in Liverpool in support of the Weather Station.
Pennyblackmusic Regular Contributors
---