---
Joe Bonamassa
-

Live at the Sydney Opera House
published: 27 / 11 / 2019
---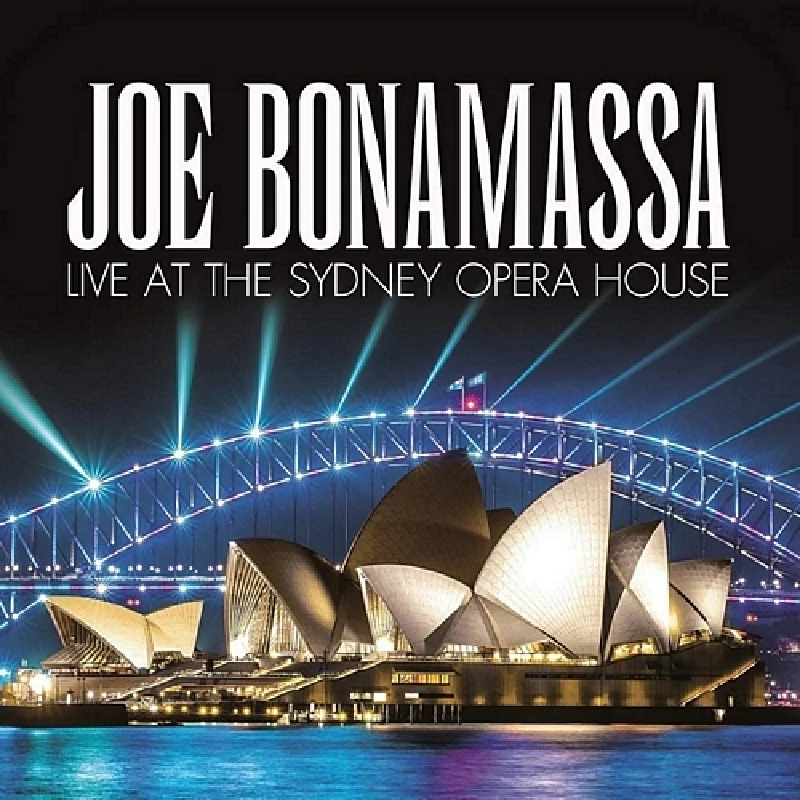 intro
Excellent new live album from American guitarist Joe Bonamassa features blistering solos and sincere sentiments
American virtuosic guitarist Joe Bonamassa has just completed his second 'Keeping the Blues Alive at Sea' cruise, but for fans who have not yet had a chance to see him perform on land or over blue waters, he's got just the antidote: 'Live at the Sydney Opera House,' Bonamassa's latest album and a follow-up to 2018's 'British Blues Explosion Live' (last year, he also released his 21st studio album, 'Redemption') features nine, fever-pitched recordings from his live performance in 2016 at the iconic Australian venue. His versatile touring band includes percussionist Anton Fig, bassist Michael Rhodes, keyboardist Reese Wynans, saxophonist Paulie Cerra, trumpeter Lee Thornburg and backing vocalists Mahalia Barnes, Juanita Tippins and Gary Pinto. "Previously unreleased versions of tracks" from the coveted 'Blues of Desperation' hit the spot. The first track, 'This Train' borrows seamlessly from the piano-based introduction to Jethro Tull's 'Locomotive Breath'. "This train don't have a name/ This train, like a hurricane…" Bonamassa's silky tenor rises above this rich ensemble's larger-than-life tremors; Rhode's beat kicks in and Wynan's hands fly across the keys. The storyline of 'Mountain Climbing' is viscerally etched in stone. The lead vocals are duly enhanced by Barnes, Tippins and Pinto. The slowed-down pace allows the listener to settle in to the guitarist's vivid tones and machinations. 'Drive' retains an ethereal quality throughout. Bonamassa purrs; shimmering chords softly settle below. Rhodes and Bonamassa juxtapose sublimely. And Thornburg's misty solos add a terrific touch. On 'Love Ain't a Love Song' electric guitar starts things off just right. "Ain't nobody love you better…" the starman sings, his voice as biting as it is sincere. Wynan's blues-soaked solo echoes the over-riding sentiment. Bonamassa subtly returns, and as he parses out phrases, as he is prone to do, keeps his audience in suspense until his next explosive send-off. 'How Deep This River Runs' is a minor-edged ballad with beautiful harmonic changes. 'Mainline Florida,' on the other hand, is more a tried-and-true rocker. On 'The Valley Runs Low' the band lingers, as we, the impatient audience, lay in-wait; the multiple Grammy winner entrances with acoustic restraint. On 'Blues of Desperation,' which relies on an exotic riff, Bonamassa pulls out all the stops, all the while increasing musical tension, in which, Anton Fig also plays a central part. On the closer, 'No Place for The Lonely,' Bonamassa succinctly, but sincerely, tears his heart out, rendering one of the most significant solos of his career. In essence, this record will not only thrill "Joe B." veterans, but the newly initiated, due to its virtuosity and "big band" appeal.
Track Listing:-
1
This Train
2
Mountain Climbing
3
Drive
4
Love Ain't A Love Song
5
How Deep This River Runs
6
Mainline Florida
7
The Valley Runs Low
8
Blues Of Desperation
9
No Good Place For The Lonely
Band Links:-
https://www.facebook.com/JoeBonamassa
http://jbonamassa.com/
https://twitter.com/JBonamassa
https://instagram.com/joebonamassa/
https://plus.google.com/102366655585860589479/posts
https://www.pinterest.com/joebonamassa/
Have a Listen:-
live reviews
---
Austin City Limits Livestream, 1/4/2021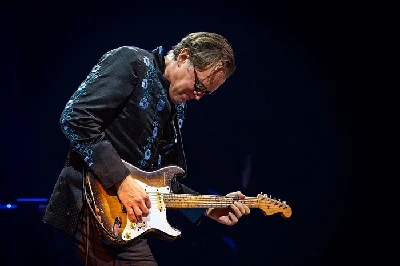 For fans of guitarist and singer-songwriter Joe Bonamassa, Lisa Torem discovers that the Austin City Limits livestream is an exciting way to celebrate the old and the new in the comfort of one's home.
Pennyblackmusic Regular Contributors
---