---
published: 11 / 11 / 2019
---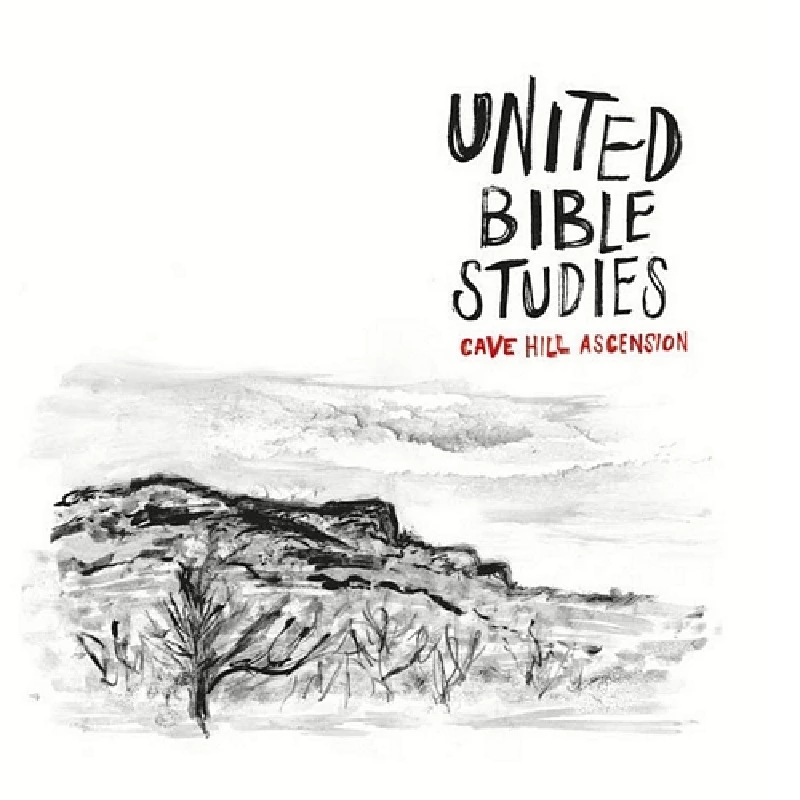 intro
Latest from the collective United Bible Studies featuring Alison O'Donnell, David Colohan and Dominic Cooper, which is a cinematic four track journey into unexplored territories
Nearly two decades and countless members on since the collective's inception yet still United Bible Studies are breaking barriers. 'Cave Hill Ascension' is the latest addition to the collective's canon and another breathtaking journey into a strange yet beautiful world. But can we just put the music aside for a moment and comment on the presentation of the collective's work; United Bible Studies have yet to dress one of their albums in anything less than a compelling sleeve. There is almost always a disturbing, mystical beauty around the images chosen and 'Cave Hill Ascension' is no exception. The black and white sketch on the album's front cover seems innocuous until you look deep into the image while listening to the album and your mind starts imaging its own scenario while you are climbing that hill. Likewise, the simple image on the back cover; a hand holding out a twig in the darkness says more about the sounds within than any words possibly can. That the album is presented in heavyweight red vinyl only adds to the attraction. The collective is down to just three musicians for 'Cave Hill Ascension'; mainstay David Colohan (Raising Holy Sparks) is joined by a couple of Owl Service members, Dominic Cooper and Alison O'Donnell. O'Donnell's involvement alone is indication that the listener is in for a journey into the unknown. O'Donnell, along with United Bible Studies, has always had her work classed as 'folk' albeit only as a base reference. But what O'Donnell has accomplished, not only with her all too sporadic solo work but with her contributions to the output of United Bible Studies, Owl Service and Head By South to name just a few, is to not only push the boundaries of folk music but to create a new sound that defies classification. And that vision, in some ways, reaches a peak (no pun intended) on 'Cave Hill Ascension'. When three musical visionaries such as O'Donnell, Colohan and Cooper get together the results are simply breathtaking. There are just four tracks on 'Cave Hill Ascension'; there are two tracks per side, a lengthy piece followed with a shorter song but really this is one of those albums that the listener needs to hear in one sitting; the sounds just flow into one complete experience which will take you far away from where ever you are sitting and place you in surroundings that, at times, are challenging but never far from beautiful. 'Bless Us and Break Us with Mystery Upon Mystery' is the first track and at just seconds short of fifteen minutes the wordless vocals which open the piece and which are a major part of the whole album draw in and envelop the listener immediately. The ghostly sound of these voices is somehow calming, the subtle shades offered by various instruments, often just fleetingly, just adds to the cinematic soundscape. 'Bless Us…' is a journey in sound that every listener is surely going to interpret in their own individual way; there's plenty to explore just in this one piece alone and if you've ever felt alone when sleep evades you at 3 a.m. put the headphones on and wander around this gorgeous soundscape. 'The Heart Lies, Over and Over', is the short song on side one yet still clocks in at just over five minutes. Opening with the title sung over and over (again no pun intended) the track is more unsettling that the preceding piece especially when the vocals give way to drones and woodwind in the second section of the song but there isstill beauty and wonder therein. 'Cave Hill Ascension', the second lengthy piece (clocking in at over eighteen minutes), opens side two. Again haunting, wordless vocals play a major part in creating an atmosphere, this time possibly one more at one with nature than 'Bless Us…' The sparse opening section certainly evokes images of windy landscapes at times, chilling so, before those vocals arrive this time with a more unsettling result than the other lengthy piece. As more instruments and sounds are introduced the piece becomes even more compelling listening. For all the nuances that the synths, drones and other instruments offer it's still those voices that the listener focuses on. Although conjuring up a completely different feel than that of 'Bless Us..', it has the same result; it's a thought-provoking piece that it's proven impossible not to return to time and again. Different circumstances, different seasons require different music and it's all here on this album. 'Hope You Know' closes side two and it's the shortest song on the album at just over three and a half minutes. As with the other short piece, it opens with the title of the song repeated over and over while wordless vocals, drones and woodwind create another soundscape of unsettling beauty. It's another piece that will take your breath away. People often say that a certain record changed their life; I'm still not certain that happens, but having certain records or pieces of music change one's mood or even educating us in some way happens daily I believe. 'Cave Hill Ascension' is certainly capable of altering the listener's mood and even possibly their day. Even during its bleakest moments there's beauty to be found and when all seems hopeless there's comfort to be found in the sounds on this album. Such a large back catalogue and still United Bible Studies are breaking new ground and taking those who listen on new journeys to unexplored territory. If you are familiar with the collective's previous work you'll know roughly what to expect and won't be disappointed; if you've yet to discover the beauty of United Bible Studies then 'Cave Hill Ascension' is the perfect place to start. There's more information at www.pariahchild.co.uk where you can also purchase the vinyl album. It's the best option with such a lovingly presented set.
Track Listing:-
1
Bless Us & Break Us With Mystery Upon Mystery
2
The Heart Lies Over & Over
3
Cave Hill Ascension
4
Hope You Know
Band Links:-
https://united-bible-studies.bandcamp.com/
https://www.facebook.com/unitedbiblestudies/
Label Links:-
Http://www.pariahchild.co.uk
Have a Listen:-
interviews
---
Interview (2019)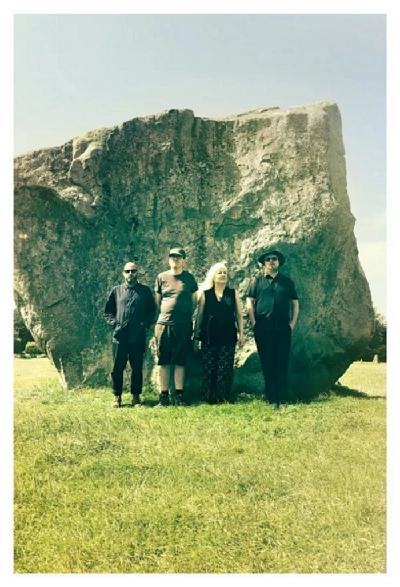 Malcolm Carter speaks to David Colohan, Dom Cooper and Alison O'Donnell from psychedelic folk act United Bible Studies about its evolving membership and latest album, 'Cave Hill Ascension'.
Pennyblackmusic Regular Contributors
---