---
published: 6 / 8 / 2019
---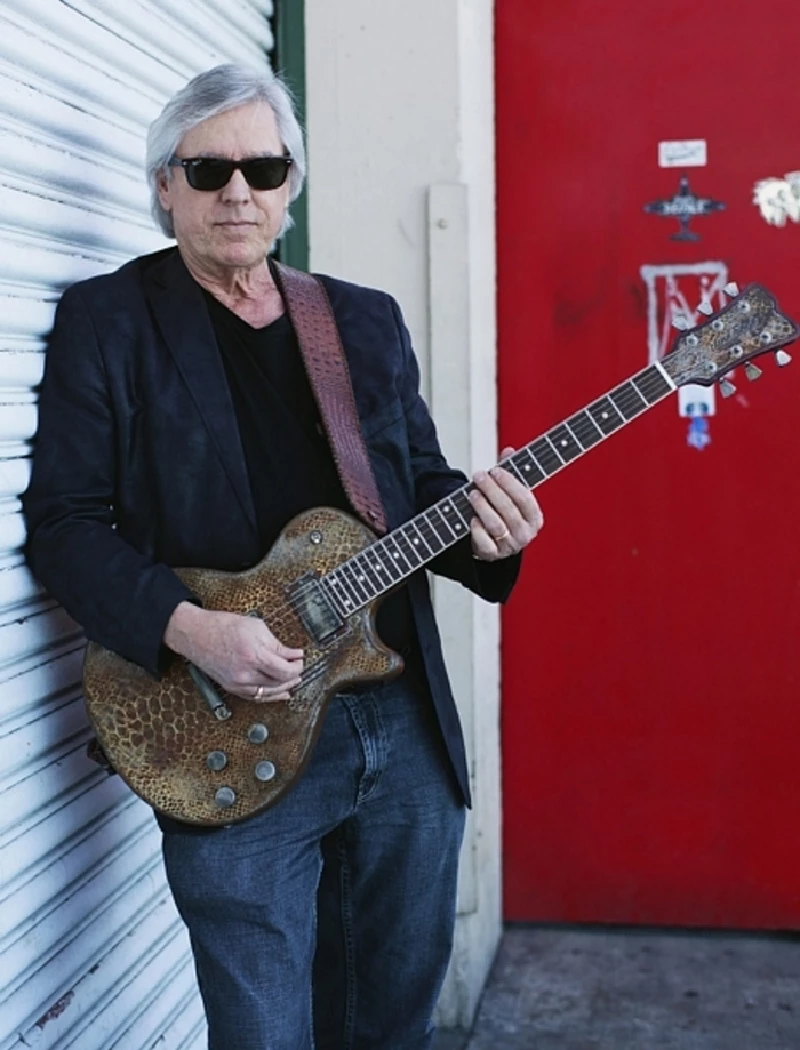 intro
Former Stooges guitarist James Williamson speaks to Lisa Torem about several new projects that he is presently involved in, including a remake of 1960s girl-group classic, 'Leader of The Pack'.
Guitarist/songwriter/producer James Williamson was born in Texas, but spent his formative years in Detroit, Michigan. He is most well-known for his role as second guitarist in The Stooges in the 1970s and as being a major contributor to their highly-influential 1973 album, 'Raw Power,' which has greatly influenced such artists as Johnny Marr, Jack White, The Smiths and The Ramones. He rejoined The Stooges in 2009 and remained as a guitarist/songwriter until 2016. During his lengthy hiatus from the raucous rock and roll lifestyle, Williamson developed computer chips and served as an executive in Silicon Valley. After leaving The Stooges for the final time, Williamson pursued a solo career; his latest album was recorded with The Pink Hearts. In his second Pennyblackmusic interview, James details the highlights of his most current undertakings. In addition to his work on the newly released 'Leader of the Pack', instrumental contributions to Mitch Ryder's new album., James discusses David Bowie's historical role in 'Raw Power' and recalls his early influences. PB: Were you a fan of famous, guitar-driven, instrumental groups such as the Ventures? JW: If you're my age, playing surf music was how you learned how to play, really. That was all the rage at that time. When you were in eighth grade, if you could play 'Pipeline' and stuff, you were kind of a stud. PB: You're a largely self-taught guitarist. Some guitarists learn the rudiments but then struggle to create a unique voice. That said, many of your songs are more complicated than we realize at first listen. Some are even comprised of two or three, complex sections, like major classical works. How did you eventually get to that point? JW: I think probably where that comes from is, aside from the self-taught part, I kind of use the guitar as an emotional outlet, if you will. I would sit around in my room hour after hour and just play stuff and I've often said that it was easier for me to make up my own stuff than it was to learn somebody else's. I essentially developed my own stuff and over time I also created a kind of complexity to some of the music. In some ways, maybe it was just to show off (Laughs) or make it hard for other guitarists to play my music, but by the same token, I also just wanted to play like that. So there is a complexity to some of that music. PB: According to the pianist on the Shangri-Las recording of 1964's 'Leader of the Pack', producer Shadow Morton demanded about 64 takes. JW: I played to the track. I did not play the entire session with the entire band, so I can't really say, the producer would have to speak to that but what I got, was what I considered to be pretty close, and that was before Cherie Currie got on it (lead singer of the Runaways in the 1970s). They changed it a little bit after she started working on it, so I'm not exactly sure about the number of tracks. In my case, on the guitar takes, I was pretty much ready to go when I went into the studio. I might have taken three takes or whatever to sort of do it, but I had worked on the song quite a bit at home. It's hard for me to say, with the mix that ended up being on that, whether the acoustic guitar comes through or not. But if you're hearing a lot of piano, part of that is that, because that song is in the key of C and I have a very unique, acoustic instrument called a Weissenborn and this particular one resonates in the key of C. It's just something that came to me, that that would sound great on it, so you hear this, 'Wraw wraw, wraw,' this whole kind of Phil Spector thing going on and a lot of that is that Weissenborn. I don't think it's probably up in the mix as much as it might have been, but it still comes through as big. And then, of course, the electric guitar is something new to that song. PB: It's such a contrast to the original, guitar-wise, due to your aggressive riffing, and during the talking section, your guitar is harmonizing with the vocal line. JW: I really was happy with it. At first, when they approached me to do it, I wasn't going to do it, because Mary Weiss (Laughs) is the best. I mean, how could you improve on that song? By the same token, by the time it was all over, I felt like we had done something that was a good progression of a song. (Mary Weiss, of The Shangri-Las, sang lead vocals in the original recording of 'Leader of the Pack'; Cherie Currie and Leslie Koch Foumberg sing in the cover version.) PB: For me, it was really fun because I felt your guitar was echoing the fury of the bike and that came through very strongly. You've also participated recently in another recording project: Mitch Ryder's new album, 'Detroit Breakout,' which includes chestnuts like 'Cool Jerk' and 'Shout'. How do you feel the remake of 'Devil with a Blue Dress On', on which you play guitar, compares with the original? JW: Well, first off, I know Cherie was on his album, but the song I did, 'Devil with A Blue Dress On,' if she's on there, I can't hear her. She was pretty much nixed on the original vocal on that and then I brought in a little different take on the guitar parts. I just love how that song came out. That song was another one that was a classic song, something that local Detroit boys would listen to, well, everybody did, especially if you lived in Detroit, the Detroit Wheels in that song were sort of rocking bad-ass. PB: Would you describe that as the definitive "Detroit Sound?" JW: Yeah. I would say so. It evolved a little bit. But nobody from that time who played in bands could ignore that song. You almost had to play it at one point in your set because it was a great song. I don't know where the Cherie Currie thing comes in, I think she sings on some other tracks on that album of his. PB: Looking back on your career with The Stooges, the production of 'Raw Power' went through so many incarnations: there's the original Bowie mix, done in a day or so, the Iggy Pop mix, the 1997 remix and the 2010 Bowie remaster. Despite the studio antics, the material is revered and the influence has been substantial. JW: The fact of the matter is, that when we made 'Raw Power,' we really didn't know what we were doing. Even though the earlier incarnation of The Stooges, in other words, the first two albums, those albums had producers that had experience. They had good engineers and they were able to do things that we should have done. As far as the recording of that album, Iggy thought that by album number three, that he could do this; he could produce it. This was my first album, so I didn't know what the heck I was doing. I figured Iggy's made two albums, so he must know something. (Laughs) By that point in time, the management of David Bowie and us, MainMan, had kind of lost interest in the projects. They were breaking Bowie in the States, so they kind of let us go, they left us alone in the studio. That had pluses and minuses. The plus was, we did some incredible work. The minus was that it was not incredibly recorded. When it was all said and done, there was a lot of leakage from some of the live takes into the kick drum and some other tracks, so it was pretty hard to use all of the track. By the time it came to mix it, it was way past Iggy's skill set, so he kind of punted it over to Bowie to sort of save the mix because it was going to be God-awful. David mixed it in L.A. Iggy and I were both doing 'Raw Power' with him and I think he did a good job of kind of salvaging it, but he put his Bowie art stamp on it so he made it kind of weird. Given what he had to work with, he got a good sound and it's a kind of a minimalist approach. What he did, which I never complained about or never should have complained about, was he made me sound great because essentially I had no competition on the tracks. It was just me, the vocals, and you could sort of hear a little bass and drums in there somewhere, and this, of course, made an entire career for Jack White. Right? That's what he used to enjoy doing later on, and so, it was great. And in my opinion, that is the historical mix, but I think it is the preferred mix. The one Iggy did essentially, he just …(Laughs) the studio, that's not his thing. He went in there to revive the album really, because it was out of print, and he essentially told the engineer, 'Faders up.' And that was it. So there was a lot of bad artifacts in there, digital distortion and things in the mix that he wouldn't do normally, that were not all good. Remastering the original classic mix was the right way to go. What you kind of pointed out anyway is that, the songs are great, so it doesn't really matter (Laughs) what you try to do to it, they're still great, so that's kind of the sign of a good record. PB: 'Kill City' contained some underrated ballads, such as 'Johanna' as well as one-off instrumentals like 'Night Theme'. Do you see yourself recirculating these songs in the studio or live? ('Kill City,' a studio album by Iggy Pop and James Williamson was recorded as a demo in the mid-70s and released in 1977 by the Bomp! label.) JW: I actually did do versions of those after that. There's a version of that, that I put on a record I made after The Stooges had disbanded for the final time, on a record called, 'Re-Licked' (2014). So 'Johanna' is on there, and I also did another record with Deniz Tek from Radio Birdman, they were big in Australia. We did 'No Sense of Crime' and we did an absolutely marvellous version of 'Night Theme' which we did with a full orchestra. You ought to check that out because it's really cool. The video for that song, that you'll see on YouTube, was done actually with a bunch of ballet dancers. It was really pretty cool, it was fun to work with them, too. PB: For your second solo album, 'Behind The Shade' with The Pink Hearts (2018), you worked with violinist Petra Haden and vocalist Frank Meyer. In 2014-2015, you worked separately with Petra and Frank. What made you feel that the three of you would work well together on this project? JW: I can't speak highly enough about either of them. Petra is like a weapon. She can sing anything. When I did the remake of 'Night Theme,' I used her on that for those high, shrill voices. She's incredible. She can hit any note you want her to get all day long and so I knew if I could bring Frank's gravelly, bluesy vocals in with some purity behind it with Petra then it would be a good combination and it really was. PB: So, what were the stories that preempted 'Riot on the Street' and 'Revolution Stomp' on your most recently released project, 'Behind the Shade' by James Williamson and the Pink Hearts'? JW: I'm really well-known for a super-aggressive style of guitar playing and that seems to be what people really want to hear. I don't feel that way about it, I feel that I like ballads too, and I think that some of my best songs are ballads, but that's not what people expect from me. I had to put a couple of up-tempo numbers in there and I think they came out really good. They sound great, they're rocking songs. PB: Reading your bio, I felt like you'd been placed in the Witness Protection Program. After all, you spent decades in Silicon Valley before abruptly returning to rock when Iggy asked you to rejoin The Stooges. When you look back, do you wonder how you made that transition? JW: As far as my life goes, it was actually a very good move for me. I had sort of run the course of the rock thing. I felt like, by the time The Stooges broke up, I felt like The Stooges itself, was kind of a family. At that point, we just couldn't go on, we couldn't get a record deal with anybody. We couldn't feed ourselves. We had to do something different. Iggy went off because Bowie decided to take him under his wing, so he had a gravy train there. I was working in a recording studio for a while, but I decided that I wasn't cut out for it because I couldn't stand to record the bands that were coming in every day. I just wasn't a professional in that way. I just felt it was torture, especially it was the big, disco scene back then, it was really painful. One day I ran into the very first personal computer that I had ever seen in my entire life and it was kind of like the monolith from '2001: A Space Odyssey'. I couldn't believe what I was seeing and I decided, I'm going to do that. I want to work on those things because that, to me, was more exciting than rock and roll had become. So I did. It took me a while, but I ended up doing that, but then, of course, when you finish and you're an electrical engineer, what do you do? You go where the action is. That was Silicon Valley and it's really been an amazing ride, actually. PB: You've always got your hands in a number of exciting projects. Will you continue to go at this pace? JW: Until I don't (Laughs). For now, I probably have got another record in me and I do odds and ends. I've been playing with this friend or that friend. I played when Alejandro Escovedo got into the Austin Music Awards earlier in the year, I'm going to play with Cheetah Chrome, the guitar player with The Dead Boys, coming up here at this Burger Record Label Festival. I don't even know what to expect, except that there'll be John Waters, and I saw that there's going to be a hologram of Divine. (Laughs) Anyway, I do little things like that… We'll see what it brings. I'm not real crazy about going on big tours anymore, but you never know. PB: Before I go, I'm wondering, if you could be a superhero… JW: Hmm. I don't know… That dragon, Daenerys, from 'Game of Thrones', is pretty cool, right? PB: Thank you.
Band Links:-
http://straightjameswilliamson.com/
https://www.facebook.com/James-Williamson-138251294746/
Picture Gallery:-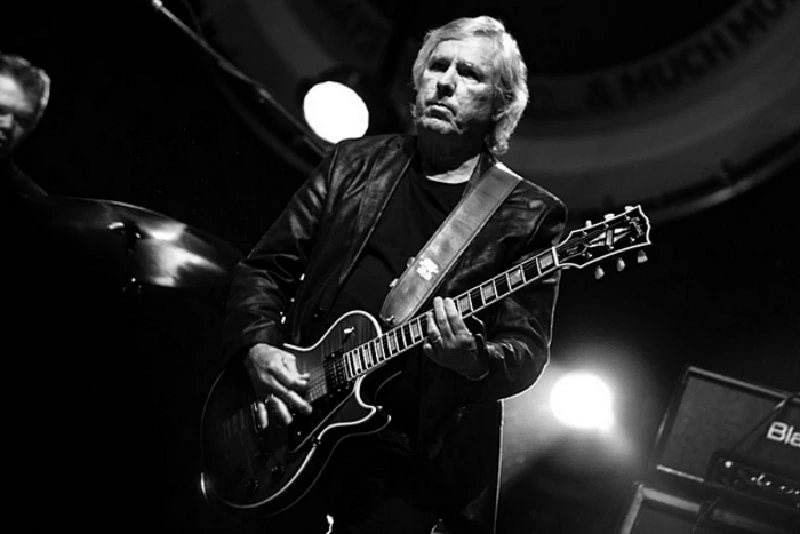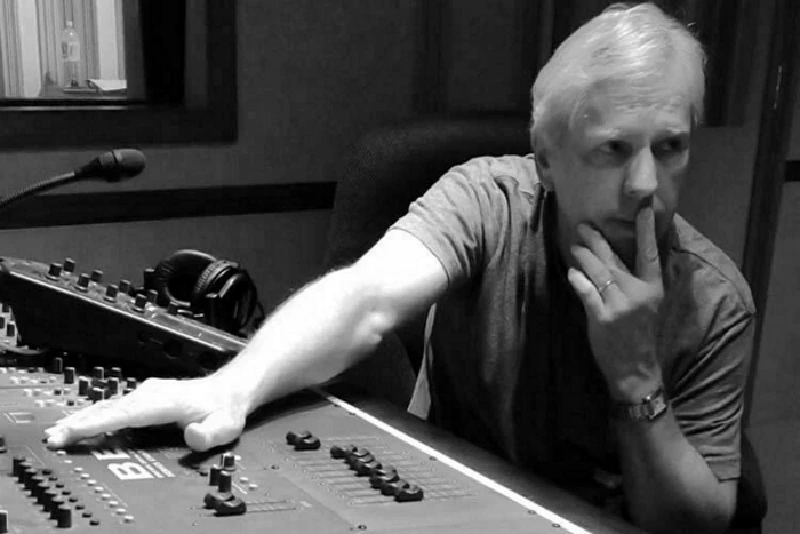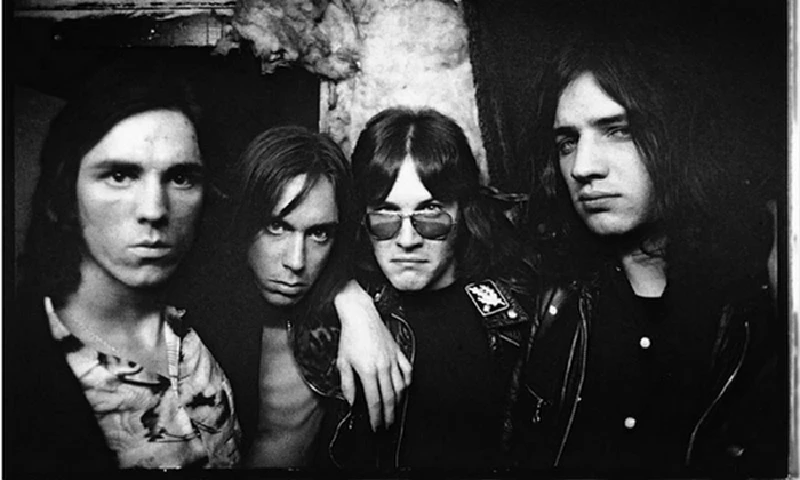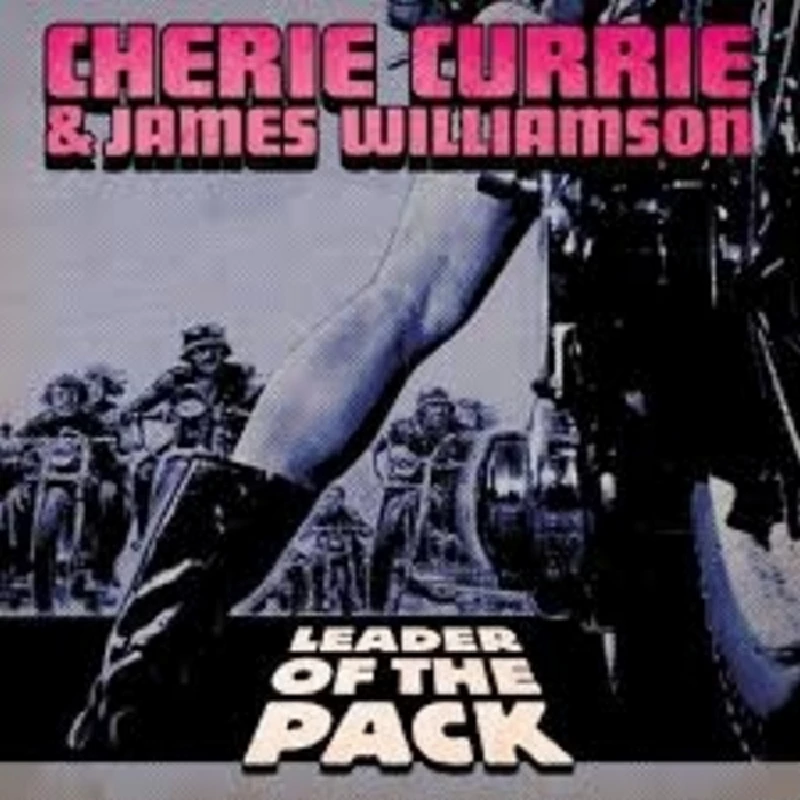 Visitor Comments:-
925

Posted By: Greg, Dallas on 13 Aug 2020
Lisa - thanks for this interview!
---
Pennyblackmusic Regular Contributors
---