---
published: 28 / 4 / 2019
---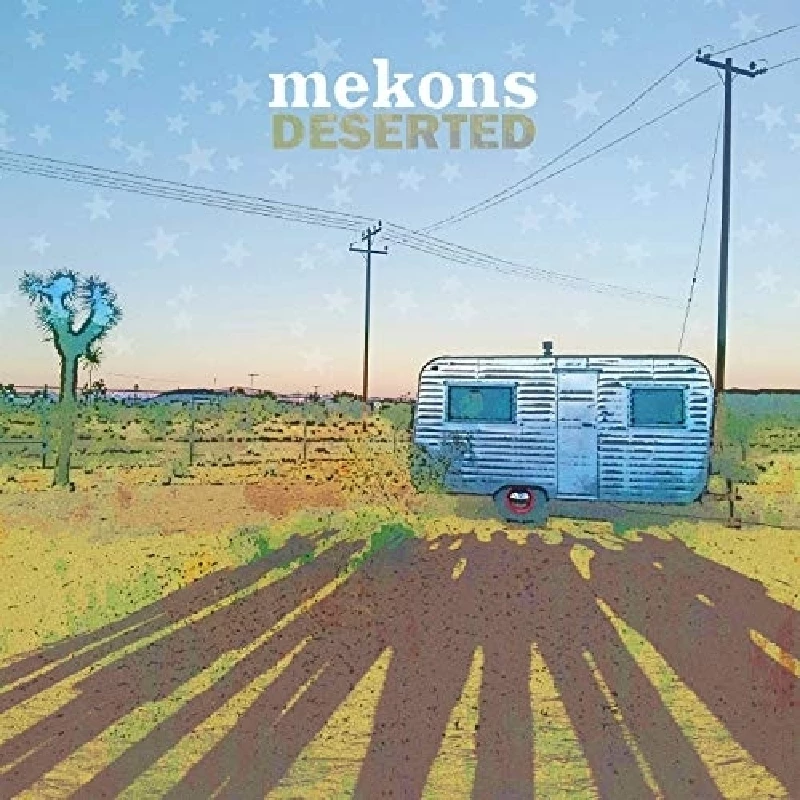 intro
On their umpteenth album since the late-'70s, the metamorphic Mekons reveal themselves to be in surprisingly revived rude health
Since emerging at the height of punk in 1977, the Leeds-birthed Mekons have proved themselves as significant shape-shifting survivors. Having escaped easy punkoid-pigeon-holing to embrace strong strands of country, folk, dub-reggae, art-funk and psych, with a core line-up that has remained remarkably resilient since stabilising in the mid-80s, the band have scattered a cornucopia of long-players across innumerable labels over the last four decades. With some frustration though, as the group's convoluted catalogue has snaked in and out of print over the years, grabbing a handful of 'go-to' Mekons records just isn't very easy for curious late-comers. However, on this latest long-player – given a decently-distributed US release on Bloodshot and a European one via Glitterbeat – they have put together a solid showcase set for those looking to become belatedly-acquainted admirers. Undoubtedly thriving on its genre-straddling diversity - magnified by lead vocal duties being divvied-up between Jon Langford, Sally Timms and Tom Greenhalgh as well as being enabled by the freedom of recording in bassist Dave Trumfio's own studio near Joshua Tree National Park - this first proper Mekons LP since 2011 rolls and rocks as much as it scolds and soothes. Although opening somewhat deceptively with the raw cowpunk hollering of 'Lawrence Of California' and the low-sneered Americana of 'Harar 1883', proceedings soon plough into even more interesting directions. Hence, 'In The Sun/The Galaxy Explodes' sprawls out as a hypnotic psych-infused folk-rocker; 'How Many Stars?' glimmers as an elegiac moonlit almost-sea-shanty; 'In The Desert' prowls along beautifully as if were the Cocteau Twins remixed by early-2000s Wilco; 'Andromeda' lollops along like mid-period Felt having a hoe-down; and 'After The Rain' closes the collection as a balmy but fuzzy bucolic lament. It's not entirely consistent of course - as the overwrought sludging murk of 'Mirage' and the unwieldy six-minute 1970s-rock theatrics of 'Weimar Vending Machine/Priest?' attest – but on the whole this is an endearingly absorbing affair from a gang of veterans who statistically-speaking should have stopped being this dynamic and dextrous about twenty years ago.
Track Listing:-
1
Lawrence of California
2
Harar 1883
3
In the Sun / The Galaxy Explodes
4
How Many Stars?
5
In the Desert
6
Mirage
7
Weimar Vending Machine / Priest?
8
Andromeda
9
After the Rain
Pennyblackmusic Regular Contributors
---