---
James Holt
-

Night People, Manchester, 1/3/2019
published: 24 / 4 / 2019
---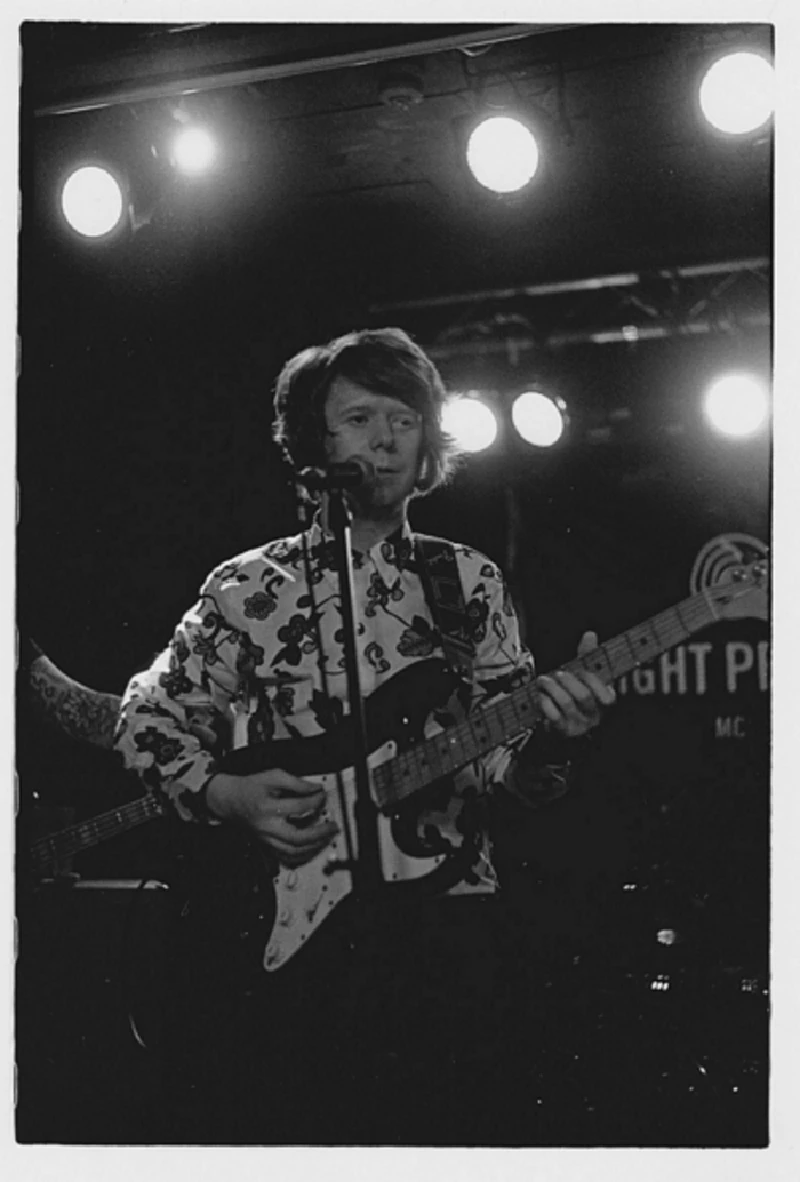 intro
Shirley Procter reviews rising Bolton-based singer-songwriter James Holt at an excellent showcase at Night People in Manchester.
I'm sitting in Night People, one of Manchester City Centre's many small basement music venues. We're fortunate in Manchester in that we have lots of small music venues, as well as bigger and even stadium sized venues, so it's a great city to discover up and coming musicians. I've just had a quick, surprise interview with James prior to headlining tonight's gig. I met him at a local Horwich venue called Curlies, a couple of years ago, and have been following him since. A very talented singer/songwriter, skilled on piano and guitar, new single "Come Out to play", featured on Granada Tonight this evening, a show once presented by Factory Records supremo Tony Wilson no less. Toria Wooff is first up. She has the most beautiful voice, very melodic, and plays guitar. She has the sort of voice you could listen to all day, and if she starts to contribute her own material, will doubtless go far. Accompanied by a bassist and a guitarist playing lap steel, her voice and style are reminiscent of a young Stevie Nicks, with very clear notes, and quite a wide vocal range. Definitely one to watch out for. Next up is Mano McLaughlin, who's another guitarist, this time with a 3 piece backing band - drummer, keyboards/guitar, and sax/vocals. They have gentle harmonies, their opening song is slow, with the sax playing softly. Their second song is slightly faster, easy to listen to; their set continues with beautiful harmonies, interesting lyrics, and exquisite timing between the band members as the songs slow down. I experienced a first at this point, as there were free pasties available between Mano's set and James' set! The venue is crowded as the headline slot approaches, James clearly having a solid following around Manchester already. With James's drummer heading stage-wards with his kit, kick off time nears and the man himself appears onstage soon after, to whoops from the crowd. First up is 'Magic', a medium paced number with a strong riff is succeeded by the faster, crowd-pleasing 'Sanguine On the Rocks' piloted by a solid beat from the drummer. Holt enquires if anyone saw him on TV tonight - he's recorded it as he was on the way here, so hasn't seen it himself yet. Next up is 'Tears Aren't Enough', a slightly slower track, with an intriguing beat, with James' voice providing a marked counterpoint to the drums and cymbals. The sound and lyrics redolent of the Arctic Monkeys' early works. The next song, 'A Night on the Blue Mountain', is about the end of the world, and features a character called Donald (who Trump?) (Audience participation) who goes up a mountain and is offered the power to end the world. He accepts, then the mountain erupts, sadly destroying him. A showcase of Holt's lyrics, the singer clearly has something to say and isn't afraid to air it. Inviting a special guest on stage, support act Toria returns to sing harmonies. Introduced as "A song whose video we shot in this room", 'Alone Again', alternating between its funky guitar riff, and a slower harmonic section, follows. Preceded by the explanation, "There's a bit of a story to this one", new single, 'Come out to Play' about a boy with anxiety, whose friends want him to play but he won't, is aired, a combination of lovely harmonies and delicious lyrics. The next song, 'One Hand Strikes the Other', a slower, gentler, sadder cut with great chord progressions is next before the tempo increases for "Mystery Girl". Introduced as "A song for people in a bit of a dancing mood; you can swing your hips to it" Toria provides great harmonies, leaving the stage as the song closes to cheers from the crowd. With "two more songs to play", 'Contemplations' is a little slower than the majority of the rest of his set, yet retains still the tough guitar riffs and driving beat. 'Whatever Happened to John?' provides the final cut of the evening, James introducing the track as "a bit of a silly song, so if you want to have a hoe down, feel free!". A very fast number, with the guitars playing counter to the bass which holds down the beat and frenetic drumming, James' voice holds the entire thing together really well. A great night. Photos: David Woolf
Band Links:-
https://www.jamesholtmusic.com/
https://www.facebook.com/jamesholtmusic/
https://twitter.com/jamesholtmusic
Picture Gallery:-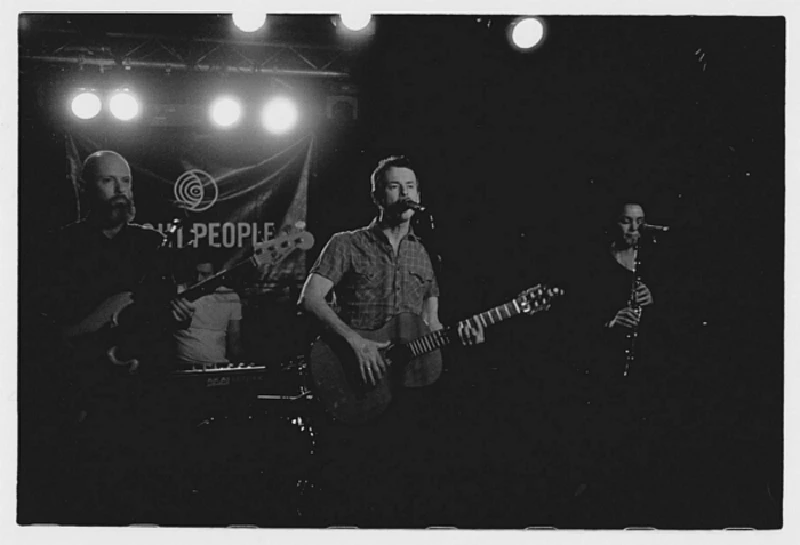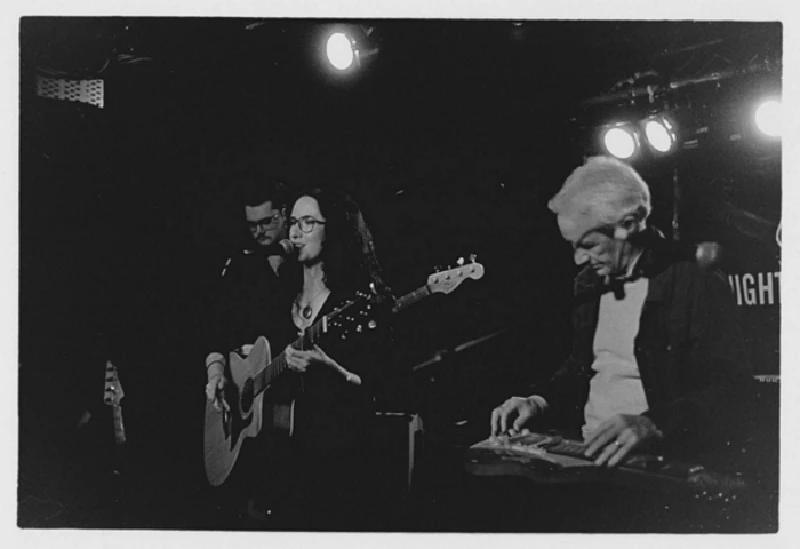 interviews
---
Interview (2019)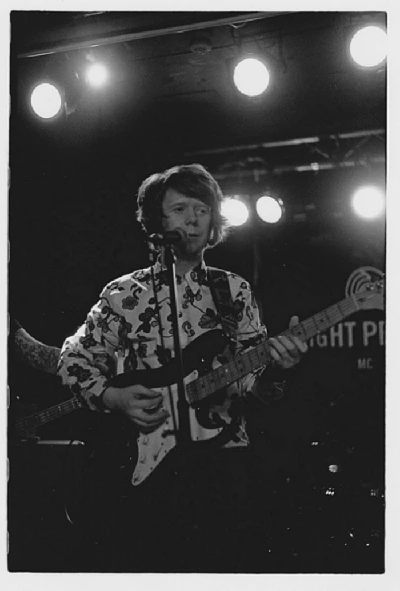 Shirley Procter talks to rising Bolton-based singer-songwriter James Holt at a gig in Manchester about his new EP, his influences, appearing on TV and his plans for the future.
reviews
---
Sanguine on the Rocks (2019)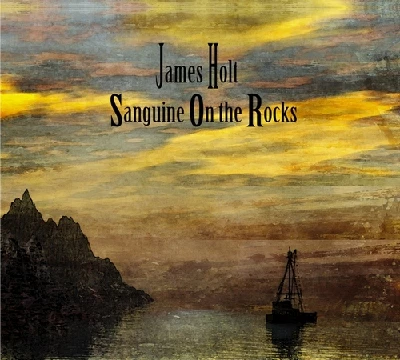 Promising six track debut EP from young Bolton-based singer-aongwriter James Holt whose music recollects the Style Council and Arctic Monkeys
Pennyblackmusic Regular Contributors
---