---
published: 22 / 2 / 2019
---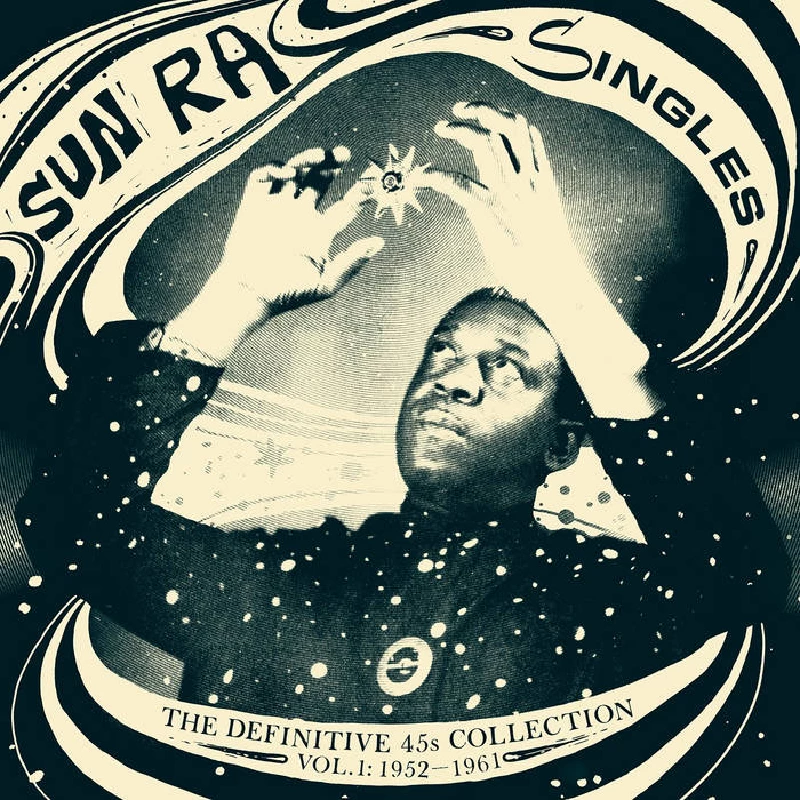 intro
Mesmerising and terrifying concept debut album on Gothic novels from supergroup trio Last Day Sect
Last Day Sect is a trio of musicians who have worked with some big names. Vocals, guitar, bass and drums come from producer Paul Cuddeford who has worked with Bob Geldof and Steve Harley among others. He and fellow vocalist and producer Tom Wilcox have worked with Lisa Ronson, who is featured as a special guest on this album. Finally there is Terry Edwards on baritone sax who has worked with artists including PJ Harvey. Other special guests include Reeves Gabrels who is currently playing with the Cure, Queen's keyboard player Morgan Fisher and David Bowie pianist Mike Garson. Concept albums in my experience tend to work or they don't. There is rarely a middle ground. All things considered this particular one does. Each song is based on Gothic themes and stories. Familiar tropes such as witches and their familiars can be found here, along with songs inspired by the work of writers including HP Lovecraft and Edgar Allan Poe. Now firstly my very real dread of rats comes from hearing them scurrying in the walls of my childhood home, so I find the opening tract, 'Rats in the Walls', very unsettling indeed. Its spoken lyrics make the hairs on the back of my neck stand up, but it commands my attention whether I want it to or not. 'Mesmer', the second single from the album, features Jesse Smith on guest vocals and as the name suggests it is sort of mesmerising. If I was afraid I might get so hypnotised I can't concentrate 'The Witch House' woke me up with a bang. It is based on the Lovecraft story 'Dreams in the Witch House' and has a quite industrial sound, with some spoken, some screeched and some sweetly sung lyrics, all of which swell into an unexpected guitar solo at one point. 'The House on the Hill' has jangling 60's guitar hooks thrown in. And more rats. Including satanic rats. Excellent. As one of the longer tracks it makes the most of the space as it moves through different soundscapes. 'Black Candle' weaves together discordant piano, eerily spoken prose and an almost poppy chorus. 'The Devil's Elixirs (Paholaisen Eliksiirit)' is inspired by Ernst Hoffman's novel of the same name about the inescapable pull of temptation. The verses are spoken in Finnish while the bridge and chorus are sung in English. 'Witch Chimes' closes the album with a spooky fairytale flourish. Somehow they evoke an incoming swirling mist, its cold hands reaching out to chill you to the bone. It's a disconcerting end to a very singular record. One way or another, all of the songs manage to catch me out. It is billed as a hybrid of guitar and synth, but it's more than that. Some songs sound so distorted it feels like a cacophony, the language spoken is not always English, some instuments sound almost out of tune and at other times there's a sense of industry, metal grinding against metal with occasionally sweet, soft lyrics floating on top. That's a lot of conflicting noise, and although it shouldn't work somehow it does. This is not background music, make no mistake. This is the sort of album you have to sit and listen to. Overall I think it is worth it.
Track Listing:-
1
The Rats in the Walls
2
Mesmer
3
The Witch House
4
Justine
5
Madeline
6
Geraldine
7
Vathek
8
Black Candle
9
The House on the Hill
10
Musta Dahlia
11
The Devil's Elixers (Paholaisen Eliksiirit)
12
Watch Chimes
Band Links:-
https://www.facebook.com/LastDaySect/
https://twitter.com/lastdaysect
interviews
---
Interview (2019)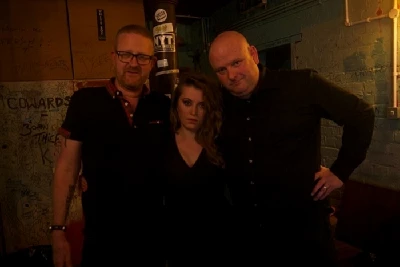 Fiona Hutchings talks to Tom Wilcox from Last Day Sect about tarot cards, talented collaborators, and their debut album of eerie tales.
Pennyblackmusic Regular Contributors
---