---
published: 24 / 12 / 2018
---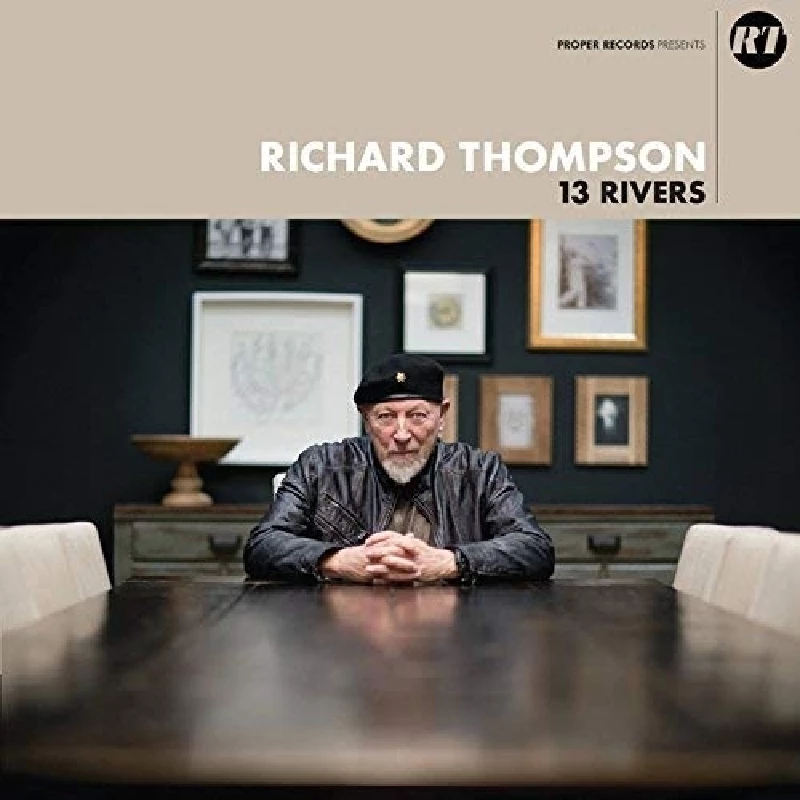 intro
Excellent new album from Richard Thompson which features a set of profound, technically astute songs but proves not for the light-hearted romantic
Fifty years after Fairport Convention and just three since the release of the emotional 'Still,' Renaissance man Richard Thompson is still going strong. On his latest album, '13 Rivers,' the guitarist extraordinaire reinstates his folk-rock status with guts and conviction. With powerful testimonials like 'Rattle Within,' on which his sombre vocals wrench against a Celtic cacophony, he assures his listeners are in his grip. After two-dozen solo records, Thompson still manages to stun with his pronounced finger-style technique, direct form of lyrical, self-expression and so much more. On this incarnation, he's in especially good company with the likes of bass player Taras Prodaniuk, guitarist Bobby Eichorn and drummer Michael Jerome. It must be tough job working alongside such a self-possessed maestro, but this trio excels. Similarly to what has come before '13 Rivers,' Thompson's profound material asks as much of his audiences as he contributes. Soulful songs like 'You Can't Reach Me' burrow way below the surface. 'Her Love Was Meant for Me' confirms his structural and thematic confidence, although his sometimes cynical outlook of romance might be frowned upon by newlyweds. Vulnerability and candour are masterfully explored in 'Trying.' The metaphorical 'My Rock, My Hope'-"give me the strength to see"- is a genuine think-piece with lovingly played transitions. Unexpected innocence arises in 'O Cinderella.' The weirdly titled 'The Dog in You' is actually a penetrating character study enveloped in a bluesy trope. His beautifully toned 'Bones of Gilead' whisks us away with thrilling rhythmic, acoustic textures before it ascends into a countrified rock. On 'Shaking the Gates' his aching, persuasive voice is more the messenger as he ponders: "If angels are real then who needs dreams?" Thompson's desire and decision to self-produce '13 Rivers' may have caused the album to linger more often than not, consider the over six-minute 'The Storm Won't Come,' which, while haunting and direct, could have used the occasional tweak. And those looking for a light repast might want to take a pass altogether because when you dine with Richard Thompson, you get the full five-course meal as anything less would be inauthentic.
Track Listing:-
1
The Storm Won't Come
2
The Rattle Within
3
Her Love Was Meant for Me
4
Bones of Gilead
5
The Dog in You
6
Trying
7
Do All These Tears Belong to You?
8
My Rock, My Rope
9
You Can't Reach Me
10
O Cinderella
11
No Matter
12
Pride
13
Shaking the Gates
Band Links:-
https://www.facebook.com/RichardThompsonMusic/
http://www.richardthompson-music.com/
https://twitter.com/RthompsonMusic
Label Links:-
http://www.proper-records.co.uk/
https://www.facebook.com/ProperRecords
https://twitter.com/ProperRecords
https://www.youtube.com/user/propertv
http://www.properdistribution.com/
http://instagram.com/properblog
live reviews
---
Buxton Opera House, Buxton,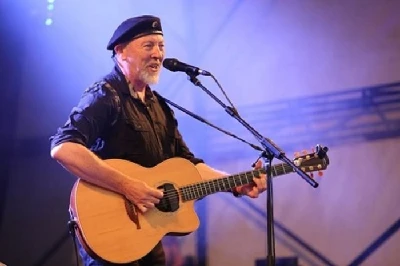 Nicky Crewe watches Richard Thompson play a stunning acoustic solo show over a Bank Holiday weekend in the intimate and theatrical setting of the Opera House in Buxton
Pennyblackmusic Regular Contributors
---