---
published: 9 / 2 / 2018
---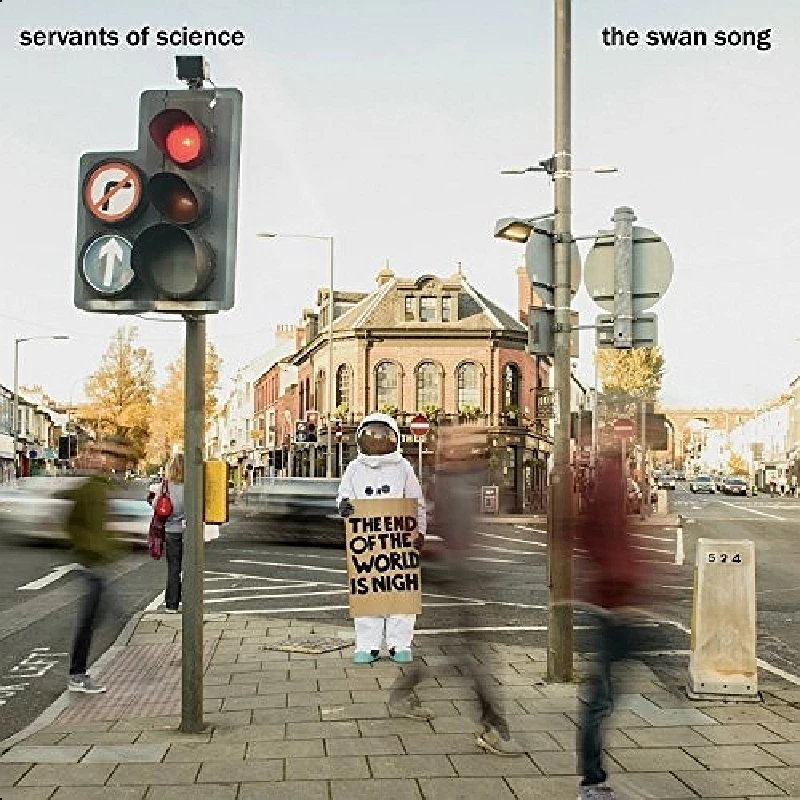 intro
Stunning debut album from prog rock band Servants of Science who have risen out of Brighton and feature Amber Herd Frontman Neil Beards in their line-up
Rising out of the fire that was Payola Disco come Servants of Science who were formed in Brighton earlier this year when Stuart Avis presented Andy Bay with some keyboard ideas to add guitar to. The pair have been playing music together on and off for twenty years and once the ideas started turning into songs it became apparent someone would need to sing them. Stuart and Amber Herd front man Neil Beards had collaborated on stage before and within an hour or two of first knowing each other back in 2006 they hit it off. They did some occasional collaborations online when Stuart sent Neil some demos with him singing and he then totally transformed the songs with his own unique and amazing vocal which took everything up several levels. As the story for the debut album, "The Swan Song", started to evolve, a female character was introduced. Stuart had also worked with Helena DeLuca on a cover version for another project last year and it was the easiest and most fun session he had ever recorded with a vocalist so Helena came in loaded with ideas and an incredible, unique voice full of personality. Both Andy and Stuart had played in bands with Adam McKee for twenty years, a fun, vibrant personality who is used to lengthy rehearsal sessions and who is a damn good drummer too. With the addition of Ian Brocken on guitars the line-up was complete. So, this is Servants of Science' debut album, 'The Swan Song', which is according to the band is "a proggy alt-rock epic telling the story of an astronaut who witnesses the end of the world whilst floating in space, but, however, there's more to it than meets the ear!" So when I loaded this into my laptop I was expecting something rather different than the masterpiece I was greeted with. Somehow I had got 'Prog' in my head as some colourful band from the Seventies? For those who have heard Beards' Amber Herd there is a hard chunk of that in here and Servants of Science have an uncanny likeness to the great Pink Floyd. The two vocals stand out for me. Beards and DeLuca complement each other like no other pair I can remember for a long, long time. When Avis and Bay were looking for the vocal side of this project, I wonder if they really knew the class and perfection they were going to end up with Musically though this offering on Servant Records is just sublime. As our hero drifts out into the black so do we. The first three songs, 'Another Day', the wonderful 'Kaleidoscope' and 'Tedium Infinitum' are drifters but drifters of such magnitude that they should be opening the next 'Star Wars' film or somethingsimilar. The synth/keys on these and for that matter the whole three quarters of an hour the album lasts are beyond description. That coupled with the nigh on perfect marriage of Beards and DeLuca makes this a special journey. The fourth number is eight minutes of bliss. 'Peripheral' is a star-studded escape into somewhere else that is absolutely my favourite track of the year. The electronic drum on 'Epilogue/Prologue' was a surprise but one that blends into the album like melting butter and the last ten minutes of 'Burning in the Cold' is ...well...I'll leave that one for you to explore. The album itself can be streamed from December 4th and wait for it...the beautiful heavyweight vinyl served up in a gatefold sleeve, as all prog concept albums should be, will be released on January 26th. It will also be available on iTunes, Spotify, Amazon and many other platforms imminently! I just cannot put this album down! Absolutely bloody damn marvellous!
Track Listing:-
1
Another Day
2
Kaleidoscope
3
Tedium Infinitum
4
Peripheral
5
Servants of Science
6
Epilogue / Prologue
7
Burning in the Cold
Band Links:-
https://twitter.com/servantsscience
https://www.servantsofscience.com/
https://www.facebook.com/servantsofscience
https://www.youtube.com/channel/UCrfIBJHg0bDGXZdOeZRcB7A
https://plus.google.com/117091659778087380925
interviews
---
Interview (2018)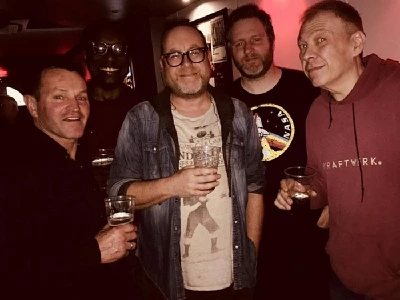 Dave Goodwin talks to Stuart Avis, the keyboardist and main songwriter in new Brighton-based band Servants of Science, about his band's debut album 'The Swan Song', which is a concept record about an astronaut witnessing the end of the world from outer space.
Pennyblackmusic Regular Contributors
---