---
Blurt
-

BOMB: Live at Oto
published: 17 / 3 / 2017
---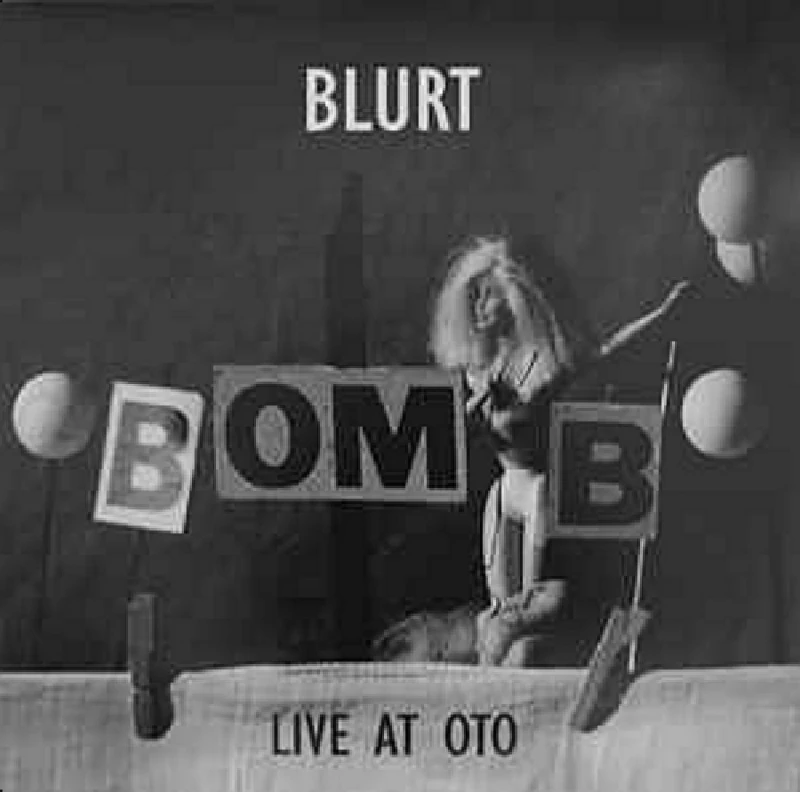 intro
Appealing and yet annoying live album from distinctive English experimental art rock trio Blurt which is in a class of its own
'Bomb' is an excellent name for Blurt's anything-goes tsunami, yet there is a certain steadiness to it that is mildly appealing. For example, 'Let Them Be' is a rich cacophony of textures and Ted Milton's acrobatic vocals do bear a slight resemblance to the late Jim Morrison. Steve Eagles' electric guitar and Milton's suicidal moaning on the sax make this a quasi-super cool, yet at the same time, a frustrating and perplexing track. 'Giant Lizards on High' take things to an even more chaotic level. Yet, Blurt's music clearly wasn't written to make ladies fold their hands neatly in their laps. With some more discipline. The tracks could have become gut-wrenchingly cathartic, but they ain't happening here. David Aylward's kick-ass drums lead the parade on 'I Wan See Ella'. True to form, this live album feeds off spontaneous combustion. The band was known for showing up for a performance without rehearsing. You might think this sounds like an amateurish formula, yet this Factory-signed trio has been together for more than three decades, so they must be pleasing somebody. It's easy to develop a love/hate thing for Blurt. They can be wildly innovative or just plain irritating. 'Where's the Blue Gone?' has an insane instrumental line that welds it together. Milton makes sure to fill in most of the empty space with blasts of horn and a series of rants. When the three sing the choral hook, they sound as harried as escaped prisoners navigating a barbed-wire fence. The zany instrumental hook of 'Listen to Me Shirley!' somewhat saves their arses and the confident throttle of 'Beneath Discordant Skies' might encourage desperate types to get up on the dance floor. The closer, 'They'll Be Here Soon' employs some unorthodox scale tones, but to say it saves this tune would be a real stretch. But then again, it does induce a kind of trance state… Is Blurt a rough reaction to new wave and punk or are they resigned to be designated avant-garde tricksters? Try as they may, or are they? The songs begin to blend into a mirage of mediocrity, save for some neat sci-fi moments and always-welcome tribal drumming. I believe this album might sustain a better life being diced up and sampled on other risk-taking releases, still, I sort of, oddly, like them, but I don't know why.
Track Listing:-
1
Let Them Be
2
Giant Lizards On High
3
I Wan See Ella
4
Where's The Blue Gone?
5
Stella By Arc Light
6
Fresh Meat For Martyrs
7
Oh Look Who's Out On Parole
8
Listen To Me Shirley!
9
Beneath Discordant Skies
10
They'll Be Here Soon
Pennyblackmusic Regular Contributors
---