---
published: 30 / 5 / 2016
---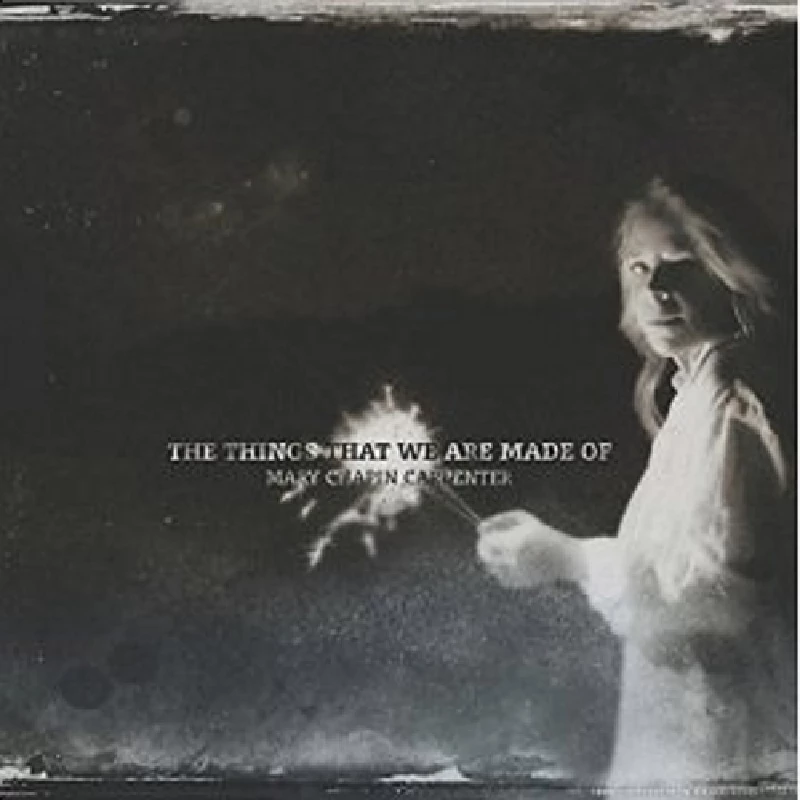 intro
Excellent latest album from American singer-songwriter and musician Mary Chapin Carpenter, which has been produced by 2016 Producer Of The Year Grammy nominee Dave Cobb
For her fourteenth album, Mary Chapin Carpenter has employed the talents of Dave Cobb, known for his work with Sturgill Simpson and Jason Isbell, and while it's an inspired choice and Cobb has sprinkled his fairy dust over the recordings, thankfully this still sounds like a Mary Chapin Carpenter album, one that could have been pulled from any period of her long career in music. With the possible exception of 2014's 'Songs from the Movie' Carpenter hasn't really departed too much from the sound that formed her 1987 debut, 'Hometown Girl'. Being an artist that could tell a complete story in the space of a three-minute song has always been one of Carpenter's greatest assets, her welcoming, knowing vocal style, one all of her own, was always the perfect vehicle for her poetic style of writing. So while Cobb no doubt brought ideas and his experience to the project the listener can rest assured that this is classic Mary Chapin Carpenter and she's lost none of her talent when it comes to writing lyrics while her voice is still as affecting and recognisable as it was when we first heard from her. It can also be said that 'The Things That We Are Made Of' is her most satisfying album in some time. 'Stones in the Road' and 'A Place in the World' came from an era (mid-nineties) when it seemed that Carpenter could do no wrong, and this latest collection recalls both those albums at times. That Carpenter has lost none of her story-telling abilities is obvious, and one of her most vivid narratives is almost hidden away near the end of this album. 'Note on a Windshield' captures the listener's attention from the very first line - " I circled twice and pulled in by the shopping carts" - and you're instantly in the rain soaked car park with her eagerly waiting for the story to unfold. Once again Carpenter pulls the listener into her world. Her distinctive warm, at times almost world-weary, vocals leave little doubt that Carpenter has lived through this scenario, and the emotion that drips from every line just adds to the reality. The short instrumental fade is the perfect end to one of Carpenter's best ever songs. While Carpenter has, for a good part of her career, been classed by many as a country artist, it's not a fair assessment of her music. There are country elements, of course, and the choice of Cobb as producer for this latest set only reinforces that connection but there's always been more to Carpenter's sound than straight country. While the first listen indicates that not much has changed musically in Carpenter's world, especially with the opening cut, 'Something Tamed Something Wild' an upbeat number that lyrically is classic Carpenter, further plays reveal that maybe Cobb has been a bigger influence on Carpenter than it originally seems. The subtle instrumentation behind 'The Middle Ages' perfectly compliments the longing in Carpenter's vocals. Again lyrically Carpenter has been here before but few can articulate the passing of years and a road travelled as well as Carpenter can. Cobb's production doesn't distract from Carpenter's stories. It actually enhances the tales and reinforces the reality. 'The Things That We Are Made Of' ultimately feels like Carpenter's most accomplished work to date. Those initial thoughts that it's business as usual after her orchestral diversion of 'Songs from the Film' soon give way as this latest batch of stories unfold revealing that Cobb's sympathetic production has brought out the best in Carpenter. It's an album that demands to be played as a whole, not that you'd want to walk away after a few tracks once Carpenter's inviting voice sweeps over you, but while far from a concept album there's a kind of continuity running through the album which necessitates listening to the album in one sitting. 'The Things That We Are Made Of' is up there with Carpenter's best. Of that there is no doubt. Three decades after first hearing that voice and inhabiting her stories Carpenter can still demand our undivided attention for the space of an album. Try 'Oh Rosetta' for evidence. Carpenter's distinctive voice is at its most emotive and Cobb's complimentary but subtle production draws out the best from all involved.
Track Listing:-
1
Something Tamed Something Wild
2
The Middle Ages
3
What Does it Mean To Travel
4
Livingstone
5
Map Of My Heart
6
Oh Rosetta
7
Deep Deep Down Heart
8
Hand On My Back
9
The Blue Distance
10
Note On A WIndshield
11
The Things That We Are Made Of
12
Between The Wars (Chareston 1937)
13
88 Constellation s
Band Links:-
https://www.youtube.com/user/MaryChapinCrpntrVEVO
https://plus.google.com/116032299810527547904
https://twitter.com/M_CCarpenter
https://www.facebook.com/officialmarychapin/
http://www.marychapincarpenter.com/
live reviews
---
Symphony Hall, Birmingham, 9/5/2018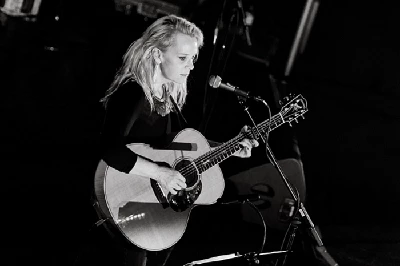 Adam Coxon finds accclaimed singer-songwriter Mary Chapin Carpenter to be a master of her art at the Symphony Hall in Birmingham.
Pennyblackmusic Regular Contributors
---