---
published: 10 / 4 / 2016
---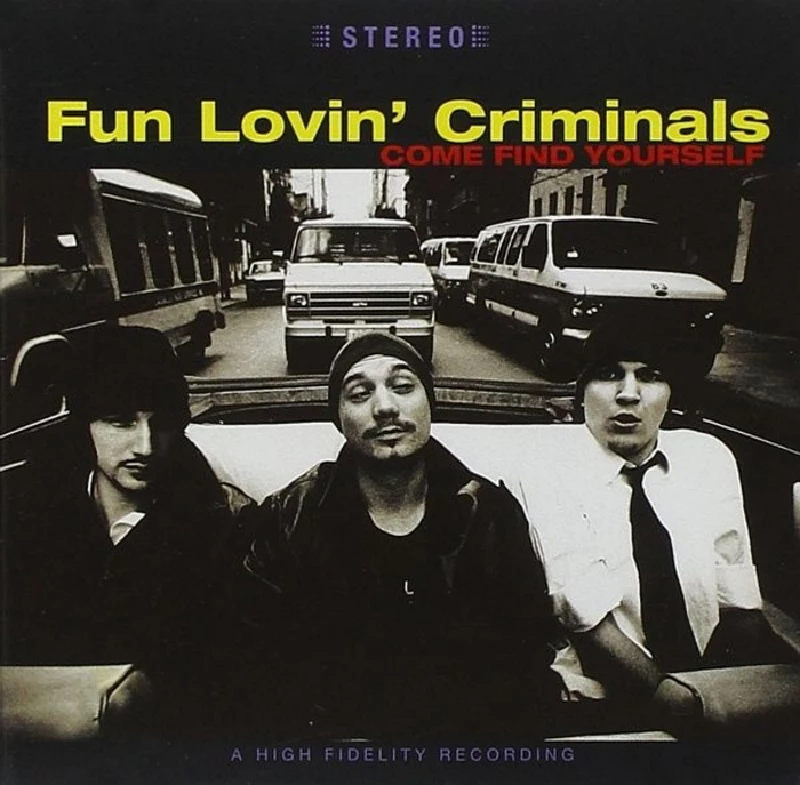 intro
In our 'Re:View' section, in which we look back at albums from the past, Erick Mertz examines the Fun Lovin' Criminals masterwork of 90's funk, blues and hip-hop, 'Come Find Yourself', which has just been re-released for its twentieth anniversary in a three CD box set edition
The alternative explosion of the 1990s was unprecedented in rock history. Never have so many diverse, worthy artists been crammed in underneath a single, narrow (and utterly meaningless) definition. The result? Abundant chaos from mess of "buzz bin" programs and so-called underground channels that music fans are still figuring out. In the American pantheon, the Fun Lovin' Criminals fit the definition of lost bad to a T. The NYC blues, hip-hop and funk amalgamation was somehow square pegged into the alternative rock miasma, perhaps because 'Scooby Snacks' took an off-beat look at drugs and crime and made reference to 'Pulp Fiction'. But the trio was so much more, and surprising to some. After a half-dozen well received records, they remain an influential and popular outfit that continues to experiment with beats and sounds that once earned them the rarified distinction as being heir apparent to the Beastie Boys. Much of the Criminals' stateside acclaim came from their first major label record, 1996's 'Come Find Yourself', which featured thirteen stony tracks that bumped out from a green and smoky haze. Almost all the high spirited songs pay homage to illicit behavior, from the thinly veiled shoot up and shoot out, 'Scooby Snacks' to the candle they light to John Gotti on 'King of New York' to brazen huff and chuckle drug songs, 'Methadonia' and 'Smoke 'Em If You Got Them'. There is straight up hip-hop, 'I Can't Get With That' and a gently rolling title song. This was never ever going to be an answer to 'Paul's Boutique' and the comparisons to the Beasties? Never apt… the Boys were never going away, and the Criminals weren't as ambitious, their sound a little more tongue in cheek and juvenile. It's as though the hype machine wanted you to forget that they were "fun loving". Coming up on twenty-years after, 'Come Find Yourself' is apt for the re-release treatment, its place now better understood as companion to Sublime or perhaps later Cypress Hill. The deluxe, three disc treatment explores who the Criminals are in a more whole light through their debut, cranking out remixes, live and studio performances as well as an instrumental disc. Ignoring the latter, a complete band shines through nicely, the BBC sessions disc capturing parts of Phoenix, AZ and Radio 1 Evening Sessions that add that rough, street level touch to the luminary tracks. The same could be said for the remix disc, focusing largely on multiple versions of each to choose from and some are a straight bomb, from the 'King Of New York' and 'The Grave And Constant'. My discoveries after a thorough reexamination could perhaps be expected… I liked their biggest song, 'Scooby Snacks' without the Pumpkin and Honeybunny sample better; Huey Morgan's vocals come across as smoky and more human live; and the organically crafted beats on this record are simply second to none. As refugees from the musical crisis of the 1990s, the Fun Lovin' Criminals come out of the sorting hat not warmed over, but pretty damn warm.
Track Listing:-
Band Links:-
http://www.funlovincriminals.co/
https://www.facebook.com/funlovincriminals
https://twitter.com/funlovincrims
Picture Gallery:-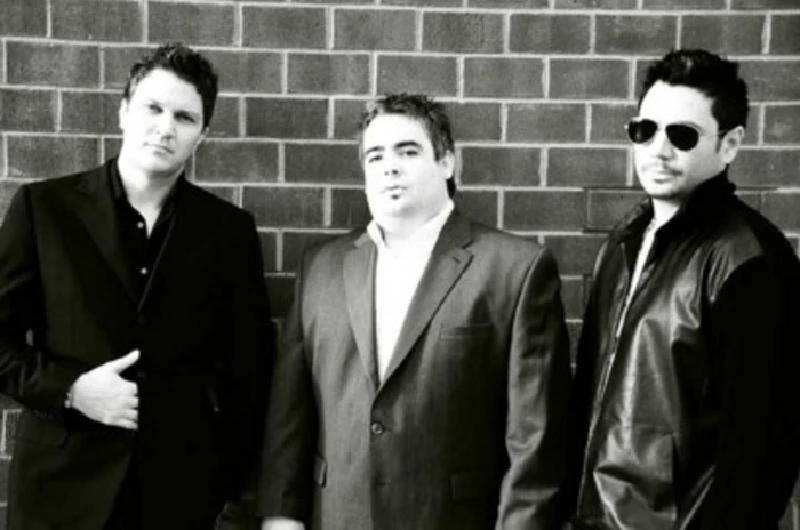 interviews
---
Interview (2009)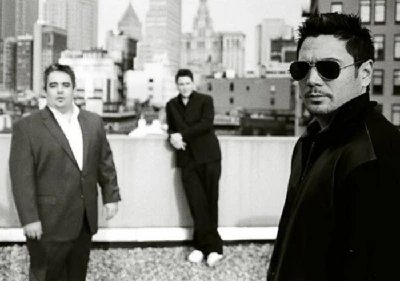 Peter Allison speaks to Huey Morgan from the much acclaimed Fun Lovin' Criminals about his group's unique merging of musical styles,the band's beginnings on the club scene in New York and 'Classic , their upcoming sixth album
live reviews
---
Manchester Cathedral, Manchester, 26/2/2016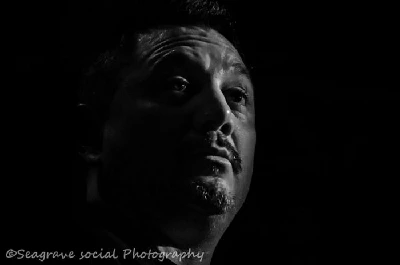 Billy Seagrave at the Manchester Cathedral enjoys a memorable evening of nostalgia as bestselling York trio the Fun Lovin' Criminals celebrate the twentieth anniversary of their debut album, 'Come Find Yourself'
features
---
'Come Find Yourself' by the Fun Lovin' Criminals (2009)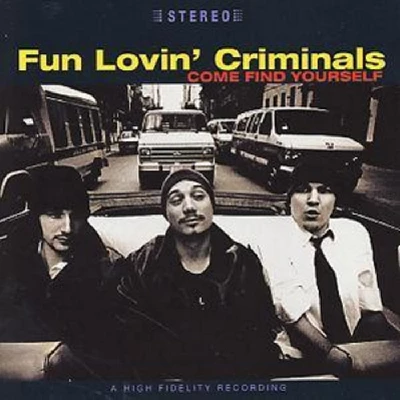 In the latest in our 'Soundtrack to Our Lives' series, in which our writers describe the personal impact in their lives, Peter Allison writes about first hearing New York trio the Fun Lovin' Criminals 1995 debut album, 'Come Find Yourself', in the midst of the Britpop sensation
photography
---
Photoscapes (2019)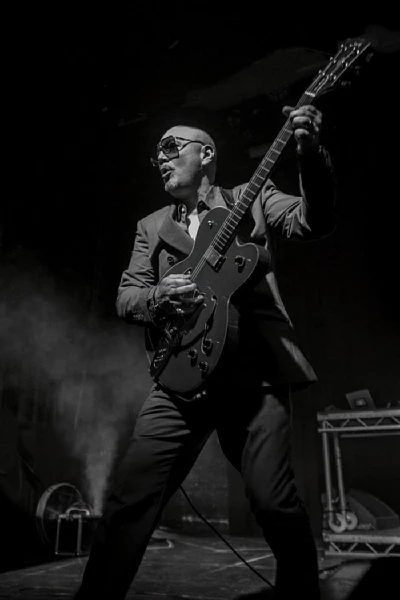 Andrew Twambley takes photographs of the critically acclaimed Fun Lovin' Criminals at the Academy in Manchester.
Pennyblackmusic Regular Contributors
---