---
published: 25 / 3 / 2016
---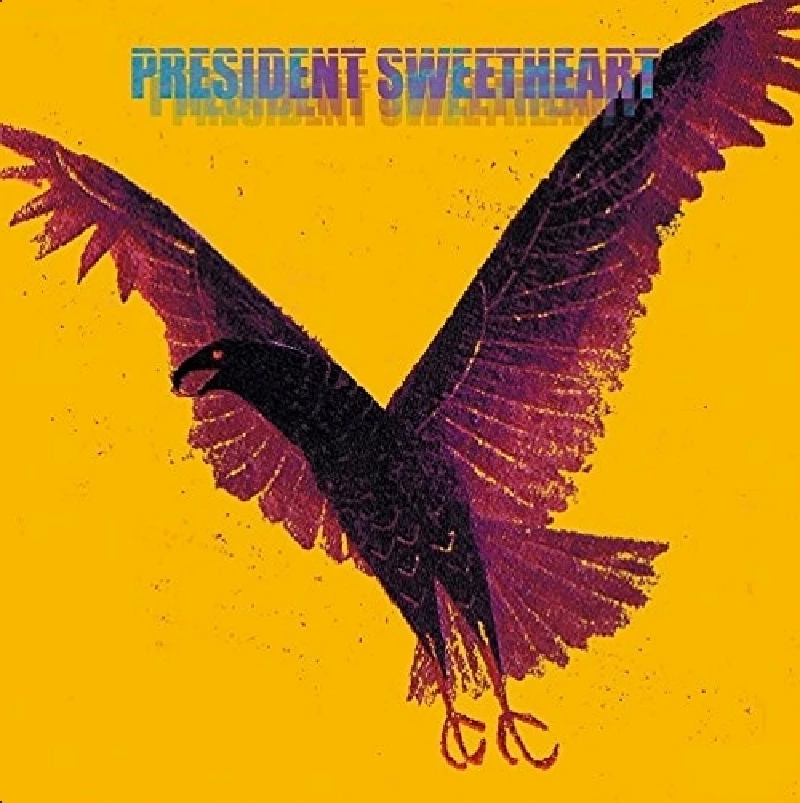 intro
Excellent debut album from new Devon/Cornwall-based super group, which has been released in a limited vinyl edition of three hundred copies and and on download only on Neil Halstead of Slowdive's label Big Potato Records
President Sweetheart are Tom Butterworth, Nick Holton of Coley Park/Black Hearted Brother, Ian McCutcheon of Slowdive/Mojave 3/Loose Salute, Paul Blewett of Black Hearted Brother and Tom Crook of Band of Hope. Tom Butterworth, who also a screenwriter, is the main singer-songwriter here. 'I Play My Shadow', which is only available in a limited edition of three hundred yellow vinyl copies and on download, has been released on Slowdive and former Mojave 3 front man's Neil Halstead's Big Potato records. Holton's own association with Halstead goes back to Mojave 3 days, when Coley Park were Mojave 3's main support band, and they then went on to produce each other's records over the years. 'There's a Light' opens the album. It is a lo-fi, acoustic gem with the grace of Nick Drake and a country twang. 'Still Not Right' is reminiscent of the Lemonheads, while 'Different Drum' is much slower and elegant. It's Not Just Killing You' is a heartbreaker, sung by Butterworth in a self-confessional way. Promises, is a song of reflection, of broken hopes and dreams. 'Do You Feel Like Those Other Girls?' has a summery sunshine feel, despite its dark theme of suicide. It slowly builds to a much louder and heavier ending. 'Why Did You Forgive Me?' is a swooning and very sad lament. 'I Get Lost' has more of a swing to it, like an acoustic Velvet Underground with some punchy guitar from Holton and drums that keep the pace alive. 'Our Love' starts slowly, but builds into a nine minute journey of many depths. It ends with, 'Speak, Whistle, Hope', which concludes the album with a knees up around the piano. A first-rate album.
Track Listing:-
1
There's A Light
2
Still Not Right
3
Not Just Killing You
4
Promise
5
Do You Feel Like Those Other Girls?
6
Why Did You Forgive Me?
7
I Get Lost
8
Our Love
9
Shadow
10
Speak Whistle Hope
Band Links:-
https://www.facebook.com/President-Sweetheart-1207481662611653/
Label Links:-
http://www.bigpotatorecords.co.uk/
Pennyblackmusic Regular Contributors
---