---
published: 25 / 3 / 2016
---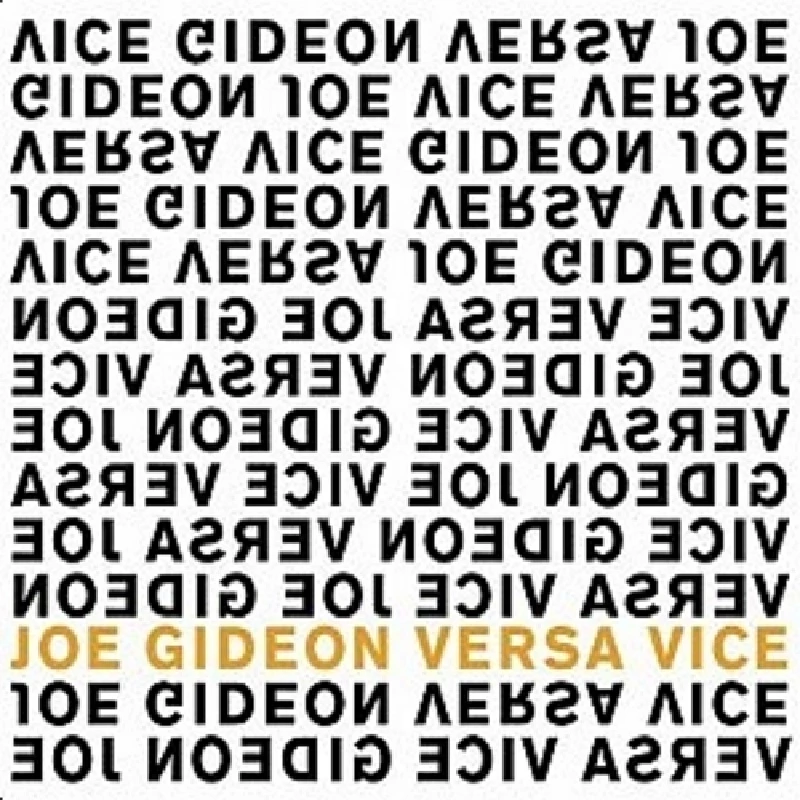 intro
Minimalistic debut solo album and fifth record from former Joe Gideon and The Shark and Bikini Atoll front man, Joe Gideon
Less can indeed mean more. Joe Gideon has come a long way from his first band, thunderous post-rock act Bikini Atoll. After Bikini Atoll split up in 2006, he formed his next project, the much more stripped down Joe Gideon & The Shark with his sister, former Bikini Atoll keyboardist Viva, in which he sang and played electric guitar, while Viva played drums and in a remarkable feat of athleticism all other instruments often simultaneously. 'Versa Vice', Gideon's fifth album and first under his own name, is even sparser still. Light flutters of tambourine and sprinkles of percussion appear occasionally and give extra dashes of colour. Ed Harcourt provides a shimmering piano and organ on two songs, 'The Lady With the Metallic Voice' and 'Eugene Went Crazy', and Duke Garwood a short blast of horns on the opening track ,'Eve's Rib'. More often than not, however, it is just Gideon, who again plays vocals and guitar, and his main collaborator for this record, drummer Jim Sclavunos from Nick Cave and the Bad Seeds, on their own. For all this, 'Versa Vice is remarkably versatile, swinging from the stabbing garage rock of 'Eve's Rib' and 'Eugene Went Crazy', to the album's one cover, an eerie and stark version of Porter Wagoner's lush country and western classic 'Rubber Room', to the hymnal and elegiac penultimate track 'The Past is Never Over'. Always angular and narrative in his lyricism, Gideon meanwhile remains as inventive with ever, with 'Eugene Went Crazy' telling the true life story of photographer W. Eugene Smith's mental collapse after his experiences in World War 2. On the hilariously funny, grinding 'Heart Attack Girl' its narrator's imagination meanwhile starts to over feed with fear when he sees the unstable title character with a pair of garden secateurs. 'Vice Versa' is a masterclass in minimalism and making a lot out of a little.
Track Listing:-
1
Eve's Rib
2
Naked Eye
3
The Lady with the Metallic Voice
4
Eugene Went Crazy
5
Rubber Room
6
Heart Attack Girl
7
Salvation
8
The Past Is Never Over
9
Fearsome
Band Links:-
https://www.facebook.com/joegideonmusic
https://twitter.com/JoeGideon123
https://joegideon.com
Label Links:-
http://bronzerat.com/
https://www.facebook.com/bronzeratrecords
https://twitter.com/bronze_rat
interviews
---
Interview (2020)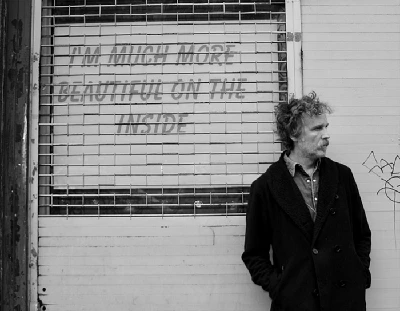 Back for his sixth interview with Pennyblackmusic, Joe Gideon tells Ben Howarth about his new album 'Armagideon', recorded with Jim Sclavunos and Gris-de-Lin. Having set out to write a set of lighthearted songs, he ended up with an album themed around the upcoming end of the world.
Interview (2016)
related articles
---
Joe Gideon: Interview (2016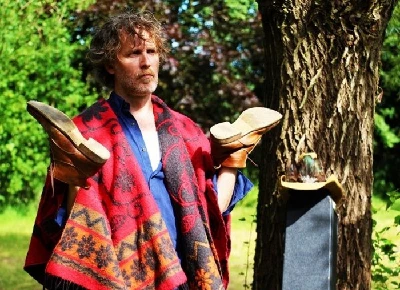 Former Bikini Atoll and Joe Gideon & The Shark front man Joe Gideon speaks to John Clarkson about his debut solo album, 'Versa Vice', which he has recorded with Jim Sclavunos from Nick Cave and the Bad Seeds
Pennyblackmusic Regular Contributors
---