---
published: 16 / 8 / 2014
---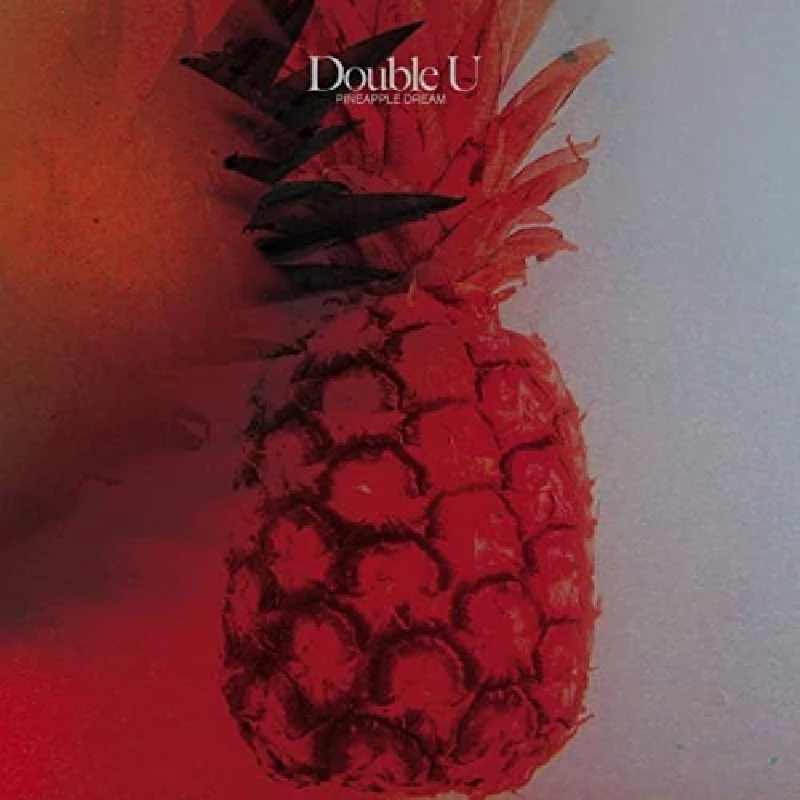 intro
Stunning fifth album from New York-based all-female country/folk trio, Red Molly
At the time of writing Dolly Parton's latest album is enjoying some well-deserved chart success. We all know that, while Parton has still got what it takes, it was a successful festival appearance this summer that played a major part in the album's success, along with the extra disc of some of her best-known songs that was coupled with the album that introduced her to a new generation. Now if just a fraction of those who were won over by Parton and who have suddenly realised that music that can loosely be labeled country actually has something to offer can be steered towards 'The Red Album', the fifth album by Red Molly, then Parton's work is complete. The trio comprises Laurie MacAllister (bass), Abbie Gardner (dobro) and Molly Venter (guitar). The band was formed back in 2004, but original member Carolann Solebello left and Molly Venter joined in 2010. The informative, eye-catching sleeve that houses the CD (strange how the majors haven't caught on yet as to the best way to present their 'product', while so many independent releases capture the essence of the music contained within brilliantly these days) shows three confident, sassy women, so the listener is more or less assured of some serious music but nothing, if Red Molly is new to you, will prepare you for the vocal tour-de-force that is 'The Red Album'. While the trio rightly will never shake off the Americana/Folk tag that they have attracted since their early days, they offer so much more than just another country-influenced set of songs. There are eight Red Molly originals (split equally between Molly Venter and Abbie Gardner) and five covers so 'The Red Album' features more original material than any other album from the trio to date. The band has recorded songs by Mark Erelli before. This time Erelli's 'Pretend' gets the Red Molly treatment, and the Western swing leant to the song by the girls is enhanced by Craig Akin's upright bass and Herb Gardner's trombone. Not for the last time do you get the feeling that despite the concentration that those heavenly, immaculate three-part harmonies must take, there's still an element of fun, that the trio are singing these songs because they want to not because of any demands put on them. Their version of Richard Thompson's '1952 Vincent Black Lightning' from which the band took their name, finally makes it onto tape and apart from each band member taking a verse which was an inspired move and those harmonies taking your breath away as usual it's Abbie's dobro playing that really steals the show here. As on their cover of Paul Simon's 'Homeward Bound', the texture that the dobro brings to the songs is amazing. There are songs we all feel shouldn't be tampered with. Although 'Homeward Bound' maybe wouldn't top that list, what would be the point as the composer really nailed it from the beginning? But the sense of longing that Laurie's lead vocals combined with Abbie's dobro bring to this version really has to be heard to be believed. Another artist who has had their work covered by Red Molly in the past is the underrated Darrell Scott. Once again Abbie's dobro plays a major part in creating the unnerving atmosphere surrounding this tale of how war affected a father. Adam Ollendorff's lead acoustic guitar is also striking, and coupled with those glorious harmonies how can the song fail? But it's not just the covers that impress. Currently, but with 'The Red Album' throwing up new surprises with every play it won't be for long, the aching 'Sing to Me' written by Molly is the favourite. Celebrating the power of music, in particular the singing voice, there's barely a song that comes close to the lyrics here for honesty, especially given the sound these three angels make together. "When the day is long and my will is gone, and my heart's heavy, I don't need wine or gin/Don't need medicine/Darling sing to me" are the opening lines, and it's true. Listening to these girls harmonise will make the listener forget all their troubles and just live in the song for the duration. It works. The trio don't just plow that country field either, 'Lay Down Your Burden', written by Abbie, displays their rockier side with just a hint of gospel thrown in for good measure. The brooding 'When It's All Wrong', another Abbie Gardner composition, takes them through a wind-blown town in an obscure spaghetti western. and the a cappella closer 'Copper Ponies', another band original, features yet another heart-stopping vocal performance from the trio. With producer Ken Coomer (who once filled the drummer's stool for Wico and Uncle Tupelo) the band has found someone who truly understands their music and brings out the best in their work. Listen to these three women sing, and be prepared for those shivers down your spine.
Track Listing:-
1
Clinch River Blues
2
I Am Listening
3
You Don't Have the Heart for It
4
Willow Tree
5
Homeward Bound
6
When It's All Wrong
7
My Baby Loves Me
8
With a Memory Like Mine
9
Sing to Me
10
Pretend
11
1952 Vincent Black Lightning
12
Lay Down Your Burden
13
Copper Ponies
Band Links:-
https://twitter.com/redmollyband
https://www.facebook.com/pages/Red-Molly/20466566337
http://www.redmolly.com/
Visitor Comments:-
711

Posted By: J Reeves, Pa. USA on 20 Aug 2014
The good old days..... Bring back Carolanne and Americana country. Now we have more Nashvile wannabe's. EXCEPTING Vincent 1952. That's great. Shows you don't need horns and drums.
---
Pennyblackmusic Regular Contributors
---