---
Dave Edmunds
-

Live at Rockpalast Loreley 1983
published: 13 / 8 / 2014
---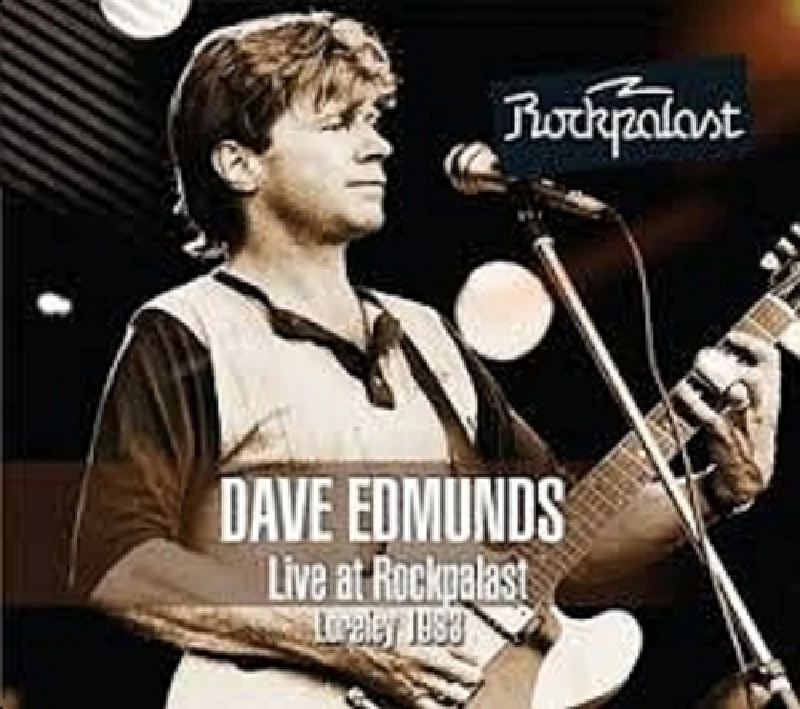 intro
Fantastic live CD/DVD package, recorded at the Loreley Open-Air Festival in 1983 for German television, from singer, guitarist and record prodcucer, Dave Edmunds
A few months ago, I reviewed the CD/DVD package containing Rockpile's concert for German TV show Rockpalast in 1980, and now the time has come for one of their members to get his own release in the Repertoire Records' line of 'Live at Rockpalast' issues. Dave Edmunds was a prolific producer already in the early 70's (he got to know Rockpile's bass player Nick Lowe when producing Brinsley Schwarz's album 'The New Favourites of...Brinley Schwarz' in 1974), but before that he was also the guitarist in Love Sculpture (who had a minor hit with the instrumental 'Sabre Dance' in 1968) and scored a big solo hit with his Smiley Lewis cover 'I Hear You Knocking' in 1970. In other words, he was an established name in the UK "pub rock" scene in the late 70s and early 80s. So, you can only imagine what his loyal fans thought when he teamed up with ELO frontman Jeff Lynne for his 1983 album 'Information', an album filled with drum machines and synthezisers, quite far from Edmunds' regular blend of rock'n'roll, boogie and blues... When the concert on this release was recorded, Edmunds was touring this very album, and even though the two songs played from 'Information' (the title track and 'Slipping Away') are played with synthesizers etc, the rest of the gig is more classic Edmunds, with many of his most famous songs being performed ('I Hear You Knocking', 'Girls Talk'. 'Crawling from the Wreckage', 'Queen of Hearts' and the Rockpile song 'I Knew the Bride'). When it comes to the technical quality of the recordings, both audio and visual, the label has once again done a good job on these 30 year old tapes. Sure, it's not HD or 3D or whatever is in style today, but it's good enough for me. And it's good to see that he managed to attract such a large audience back then. I wonder how many would attend a Dave Edmunds gig today?
Track Listing:-
1
From Small Things Big Things Com
2
Dear Dad
3
Sweet Little Lisa
4
Loud Music in Cars
5
Girls Talk
6
Don't You Double
7
Queen of Hearts
8
I Don't Wanna Be in Love
9
I Hear You Knockin
10
Trouble Boys
11
You Ain't Nothing but Fine
12
I Knew the Bride
13
Information
14
Slipping Away
15
Crawling from the Wreckage
16
Ju Ju Man
17
Let's Talk About Us
Band Links:-
https://www.facebook.com/DaveEdmundsOfficial
Label Links:-
http://www.repertoirerecords.com/
https://www.facebook.com/Repertoire-Records-191479380906416/
https://twitter.com/repertoireinfo
Visitor Comments:-
2355

Posted By: The Mighty 'V', Wellington, NZ on 10 May 2022
Thank you for the review! I'm watching the same show on YT right now and am noticing there's something seriously odd going on with the guitar sound, as if there's an effect being added that makes them sound very strange and also horribly out of tune!? This is most obvious/audible during Dave's solos. My search for info on this brought me to your review; Do you hear any of this also on your DVD? By the way, the audience on that day was so big because this was a festival with several more acts, like the Stray Cats and Joe Cocker (the headliner), and also U2, whom I'd seen here for the very first time (live on TV!), and I became a fan of theirs on the spot :)) Greetings from NZ!
---
reviews
---
...Again (2014)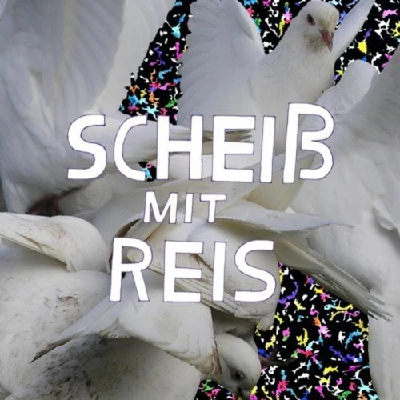 Extensive and often compelling combination of country rock, rockabilly and balladry in first album in twenty years from veteran musician and producer, Dave Edmunds
Pennyblackmusic Regular Contributors
---