---
published: 31 / 10 / 2013
---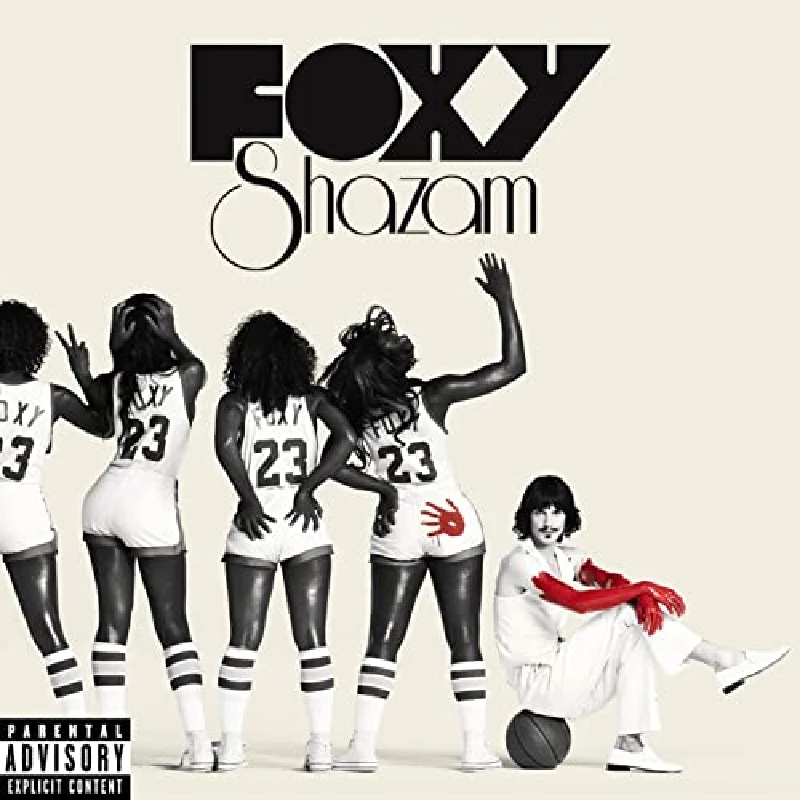 intro
Flawed first album in nineteen years from criminally overlooked in their day South London-based alternative rockers, Kitchens of Distinction
Utilising the typical power trio set up in the mould of Husker Du the UK's Kitchens of Distinction were criminally overlooked in their day. Julian Swales conjured up a tempest of discordant, swirling guitar histrionics and grating feedback, drummer Dan Goodwin pounded away relentlessly and singer and bassist Patrick Fitzgerald had a subtler approach, often singing about his own sexuality. Basically, it was a musical formula that the likes of Interpol, Bloc Party and Editors would take, dilute it to make sure it was palatable to a mass audience, and gain huge popular success from it. The thing is that songs like '3rd Time We Opened the Capsule', 'In a Cave, 'Mainly Mornings' and 'Drive That Fast' are far more intoxicating than pretty much anything Editors have ever written. And that was back in the late 1980s. That was then though and their last album prior to their latest was back in 1994 with 'Cowboys and Aliens'. And there's the rub. The world has moved on. Listening to their latest album, it would appear that KoD haven't. Any of the then songs on 'Folly' could have been written at any point while the band were originally operating. Except the songs now lack the sort of punch that was present on, say, 'Prize'. Unfortunately, the band are like some former boxer who gets back in the ring, deluded that they still have that ability they once had at the height of their powers. Only to discover that their glory days are well behind them and a host of younger, leaner and more agile boxers have since matured and superseded the old guard. Like our aging boxer desperate to recreate his glory days, so KoD have got back in the ring. Admittedly, they can still pull off a few moves but now it holds no surprises and the listener knows just what is coming next. The excitement has long gone. And that's just about it - all the way from the opening 'Oak Tree' to the closing 'The Most Beautiful Day' the listener really just asks 'what's the point?'. 'Folly' really is a most appropriate name.
Track Listing:-
1
Oak Tree
2
Extravagance
3
Disappeared
4
Photographing Rain
5
Japan to Jupiter
6
Wolves / Crows
7
No Longer Elastic
8
I Wish It Would Snow
9
Tiny Moments, Tiny Omens
10
The Most Beautiful Day
Band Links:-
https://www.facebook.com/KitchensOfDistinctionOfficial
http://www.3loopmusic.com/partner-artists/kitchens-of-distinction/
Label Links:-
http://www.cherryred.co.uk/
https://www.facebook.com/CherryRedRecords
https://twitter.com/cherryredgroup
https://www.youtube.com/CherryRedRecords
Visitor Comments:-
662

Posted By: Jezzamy, London, England on 07 Nov 2013
Is this comeback album as good as I hoped it would be? Yes. It's not quite as upbeat as their earlier LP's but it more than makes up for that in being (not surprisingly) more mature lyrically, having finer musical textures and just being so damn beautiful. Despite these differences the 'classic Kitchen's sound' is still in there and after three listens I'm beginning to love this album. Patrick is in good voice (along with guitar and piano), Julian's guitar is magical (as always) and there's some wonderful percussion going on here from Dan. The sound is more acoustic than most of the older stuff but this doesn't diminish the power of the music. A rather autumnal and slightly ominous tone can be felt in some of the songs, this could as much be due to Patrick's recent illness as it could reflect the state of the world. All this doesn't mean that we have a miserable record at all as there are many joyful parts and moments of wondrous uplift - remember, this is a Kitchens album. I'd single out 'I Wish It Would Snow' as capturing the overall feel of the record with it's wistful lyrics accompanied by a real sonic beauty of sound. So far 'Photographing Rain' is may favourite track but that could change in time of course. And check out the lovely artwork too, perhaps their best yet. There's an almost timelessness to the album by which one couldn't easily place it within a definable musical era (if they still exist!), that doesn't mean it can't be seen as one of the most enjoyable, honest and beautiful albums of 2013, because it is. Thanks guys.
---
Pennyblackmusic Regular Contributors
---