---
Ghostkeeper
-

Horse Chief! War Chief!
published: 13 / 6 / 2013
---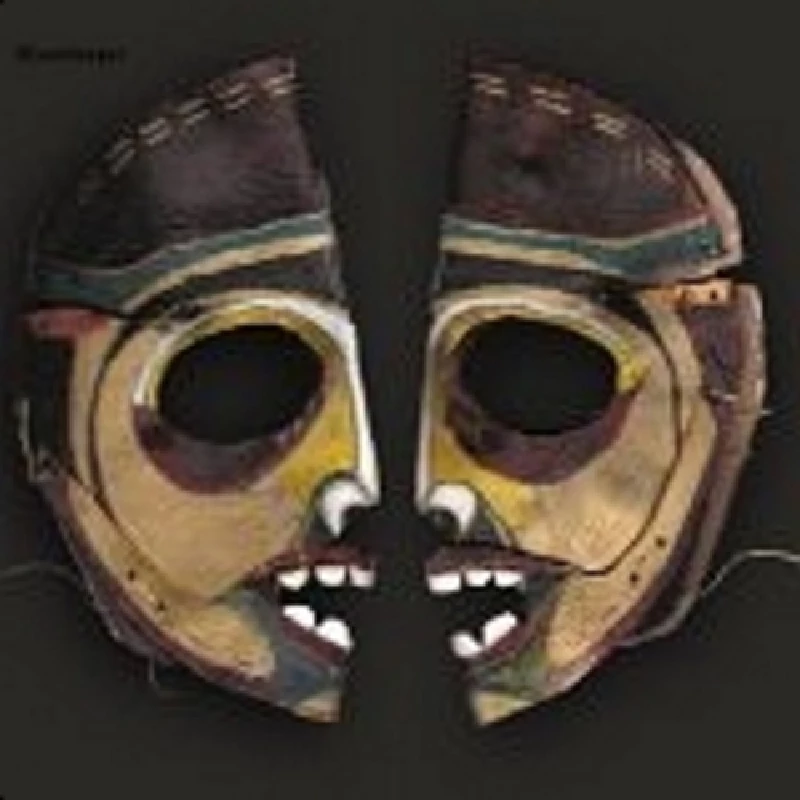 intro
Maniacal, but alluring lo-fi folk on second album from Nova Scotia-based outfit, Ghostkeeper
Sarah Houle, Shane Ghostkeeper, Ian Jarvis and Jay Crocker recorded 'Horse Chief! War Thief' in Riverport in Nova Scotia in Canada. I'd say my knowledge of Canadian geography is slightly above average, as I lived there at one point, and as such I can confidently tell you that as this isn't in Toronto or Montreal was probably recorded in the actual back of beyond, a zillion miles away from cities or humans. no doubt. There is definitely something curious, alluring and magical about Ghostkeeper. I think in about 300 years time after the inevitable destruction of life as we know it, this is what old time folk music will probably sound like. It was even recorded and mixed in analogue (Well all the computers will have melted, won't they?). There is a subtle pop quality running throughout it, but it's just far too complex for the pop tag, but not too self-aware and indulgent to be 'too cool for school' indie. 'Luella' is the sound of hipster chic mixed with mad jazz and what appears to be R2D2 on the wrong side of a bender, and it is fantastic. 'Golden' leads me to the thinking that Ghostkeeper could be the unruly and embarrassing younger siblings of Portishead with that warm sound and mystical air, but there's just the hint of mischief that runs throughout the entire album. The mild insanity of '…And Hurtful Games' and 'HCWT' would interest fans of Brian Jonestown Massacre. I have no idea what the members of Ghostkeeper look like, but having heard 'Horse Chief! War Thief' I would imagine that they permanently wear the maniacal grin I get when listening to this album.
Track Listing:-
1
Horse Chief! War Thief!
2
The Indians
3
Walking a Hundred
4
Luella
5
Turn up the Heat
6
Golden
7
...And Our Hurtful Games Shall Come To a Truce
8
Gospel Slinger
9
The Children
10
Six
11
Till The Days That We Are Old
Band Links:-
https://www.facebook.com/Ghostkeeper-34563340392/
Pennyblackmusic Regular Contributors
---