---
Ruth Moody
-

These Wilder Things
published: 12 / 6 / 2013
---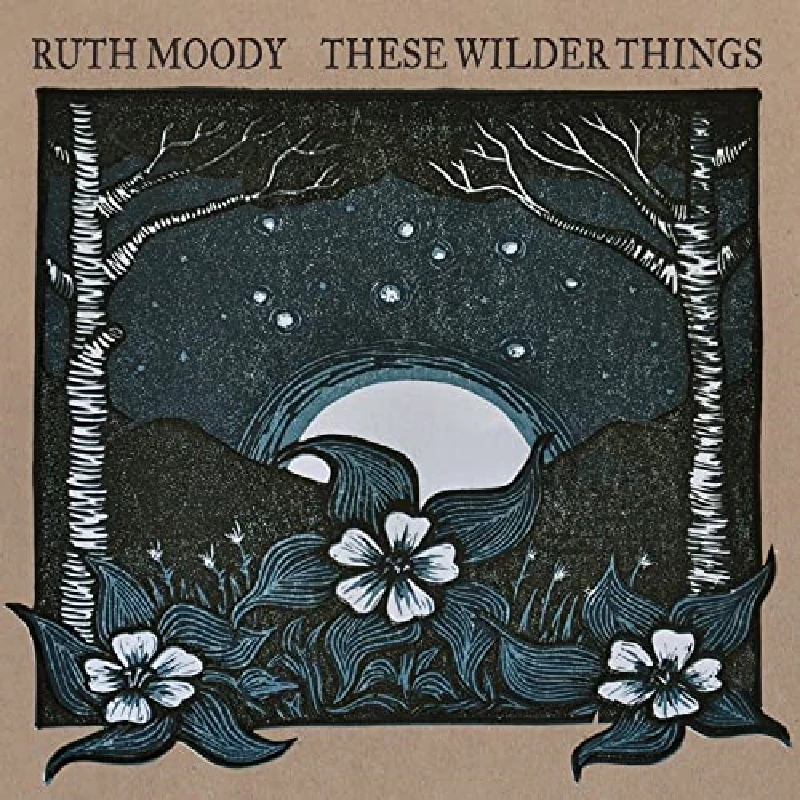 intro
Stunning second solo album from Australian-born but Canadian-based singer-songwriter Ruth Moody, who is also a member of the much acclaimed folk/Americana act the Wailin' Jennys, and that proves to be her best album to date
We've all written or read it: "Ruth Moody, best known for her work with the Wailin' Jennys." Well, that is going to have to stop because with her second solo album, These Wilder Things', Australian-born but Canadian resident Ruth Moody has surely produced the best set of songs in her long musical career. Given the praise lavished on not only her work with the Jennys but Moody's solo debut, 'The Garden', that really is saying something. 'The Garden' was a delight. For the first time we could hear a set of Moody originals on one album without her songs sharing space with the other, albeit excellent, contributions from the other Wailin' Jennys (who also make a showing on this album). While 'These Wilder Things' is very much in the same musical vein as 'The Garden' (And why shouldn't it be? 'The Garden' has proved to be one of those rare albums that just won't fade away, and is an album that is still being played more than a year after it was initially heard), the songwriting and performance of this latest batch of songs is simply stunning. With nine original songs, Moody shows no signs of letting her standards slip. The first listen to any of the songs has you instantly thinking that this is the best thing you've ever heard Moody produce, only for you to change your mind as the next song unfolds. But although each and every song on 'These Wilder Things' displays Moody's talent of not only writing memorable melodies with intelligent lyrics, there are a couple of songs on this album that really shine and which deserve to be heard, not only by those who enjoy Moody's take on rootsy Americana, but by any lover of music. The title song must rank as the best song Moody has ever committed to tape. Moody's vocals are perfect. Pure and perfect. In a time when emotion seems to mean pointless vocal acrobatics being squeezed into every line of a song to express just how real the singer is, Moody's naked, exposed vocals on this song carry more emotion in one word than those pretenders can ever hope to achieve over a whole album. 'Make a Change' is another song that demands to be heard. A moving-on song, it's one of the saddest Moody has recorded and is guaranteed to break the heart of anyone listening to it. It's an atmospheric piece of music with Moody sounding unusually vulnerable vocally; it's another song where Moody turns in a jaw-dropping vocal performance. Moody opened for Mark Knopfler over six nights recently at the Royal Albert Hall, and the former Dire Straits leader adds his distinctive guitar playing and background vocals to 'Pockets'. It is an inspired move. Knopfler's restrained performance actually adds more texture to the album, and it's a collaboration that works really well, another indication that there is so much more to Ruth Moody's music than the usual Americana tag would indicate. Maybe the biggest surprise on the album is a cover of a Bruce Springsteen song. There are many Springsteen songs that would be suited to a Ruth Moody overhaul, but it's doubtful if 'Dancing in the Dark' would be the first on anyone's mind. Totally discarding the stadium rock of the original Moody and her band use upright bass, mandolin and fiddle to produce an outstanding mellow version of the rock classic, which again shows that having one of the purest, perfect voices in music today is but one of Moody's talents. By taking a song that many have heard so many times it's become too familiar in an unexpected but ultimately satisfying direction, Moody gives the song a completely new lease of life. By saying it's not the strongest song here is not only the truth, but also a further indication of just how Moody's songwriting has developed. It could be argued that Moody is doing nothing new, but the simple fact is that Moody does it with more grace and honesty than most of her contemporaries, plus she has the bonus of that remarkable voice which doesn't fail to impress for one second on this album. Couple that with Moody's unforgettable melodies and the outstanding musicianship of those lending a hand on 'These Wilder Things', and you've got Ruth Moody's best work to date in your hands.
Track Listing:-
1
Trouble and Woe
2
One and Only
3
Dancing In The Dark
4
These Wilder Things
5
Trees For Skies
6
Pockets
7
Make A Change
8
One Light Shining
9
Life Is Long
10
Nothing Without Love
Band Links:-
https://www.facebook.com/Ruth-Moody-94362040214/
http://www.ruthmoody.com/
https://twitter.com/ruthmoodymusic
https://www.youtube.com/user/ruthmoodyvideos
Label Links:-
http://truenorthrecords.com/
https://www.facebook.com/tnrecords
https://twitter.com/truenorthrecord
http://truenorthrecords.tumblr.com/
https://www.youtube.com/user/truenorthrecords
https://instagram.com/truenorthrecords/
reviews
---
The Garden (2012)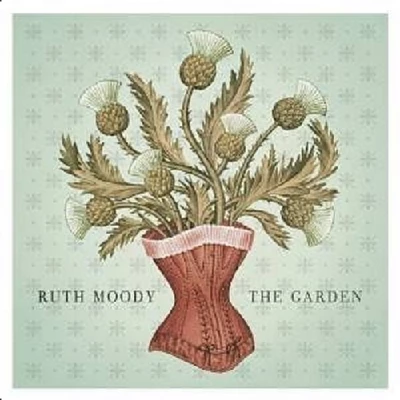 Fantastic debut solo album from Ruth Moody, one of the singers in upon much acclaimed Canadian bluegrass act the Wailin' Jennys, in which she opens up and reveals many more musical sides than she has done before.
Pennyblackmusic Regular Contributors
---