---
published: 9 / 5 / 2013
---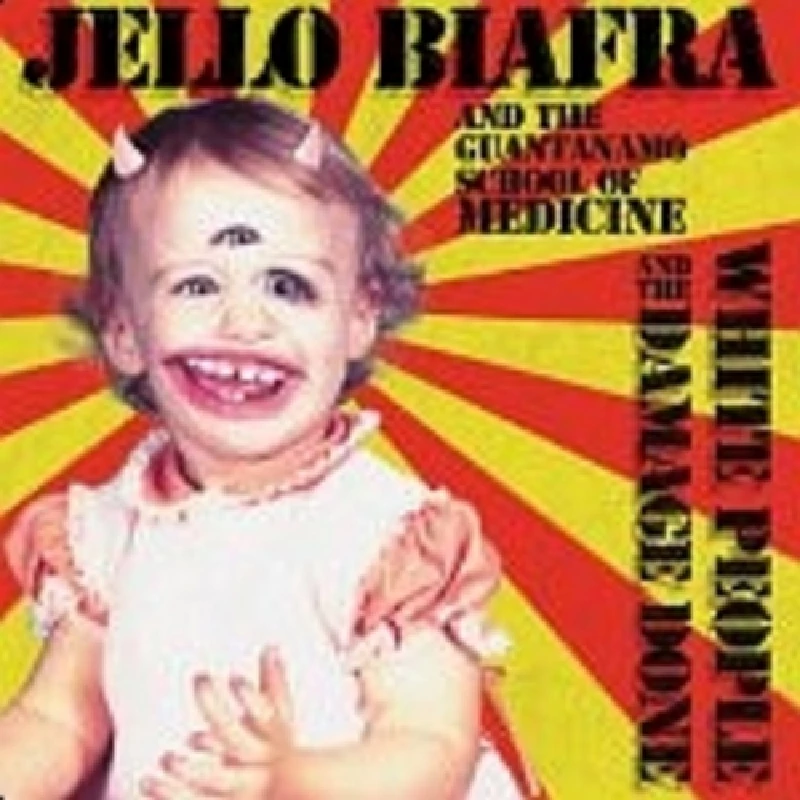 intro
Mixed latest album from former Dead Kennedys front man Jello Biafra and his his Guantanamo School Of Medicine project
This is the second full length that Jello Biafra has crafted since the formation of his Guantanamo School Of Medicine project, and it has to be said that when Jello clocks in it tends to be business as usual. The Dead Kennedys legend hasn't made a classic album since he made 'The Last Temptation Of Reid' with Al Jorgensen from Ministry under the LARD banner, and that was way back in 1990. Since then the lyrics have stayed masterful, and the voice is just as shockingly skewed as ever but the music itself has never been up to much. So from a purely musical standpoint then 'White People And The Damage Done' is pretty much hit and on more than one occasion miss. Opening with the mid tempo 'The Brown Lipstick Parade' was a pretty grave mistake. The opening riff has been recycled by more rock and metal acts than it deserves, and until the half-way point where the band breaks the song down into its component parts it sounds like Jello just phoned the song in. On the other hand album closer 'Shock-U-Py' has the greatest riff that AC/DC have never recorded. It seems incredible that after so many years preaching to the converted Jello has yet to become jaded with his cause. He can still create an anthem of hope and stand up for the little guy. It may not have the instant shock appeal of 'Nazi Punks Fuck Off', but the outrage and power of the chorus hooks you in as much as any of the 80's Dead Kennedys stuff he does. The general rule of thumb here is that faster is better. 'Hollywood Goof Disease', 'Mid-East Peace Process' and 'Road Rage' are perfect slabs of poisoned punk vitriol, and I wonder if the rest of the album had kept up that kind of pace with the stomp of 'Shock-U-Py' included for a little relief from the frantic pace then Biafra may have once more had a classic record on his hands.
Track Listing:-
1
The Brown Lipstick Parade
2
John Dillinger
3
Werewolves of Wall Street
4
Road Rage
5
Mid-East Peace Process
6
Hollywood Goof Disease
7
White People and the Damage Done
8
Crapture
9
Burgers of Wrath
10
Shock-U-Py!
11
The Brown Lipstick Parade (Spit Valve brASS Mix)
12
Burgers of Wrath (Slight Rural Extension)
13
Crapture (Flight F.I.N.A.L. Space Blast Extension)
14
Shock-U-Py! (Soul Clap Mix)
Band Links:-
https://www.facebook.com/jbiafra/
https://twitter.com/jello_biafra
Label Links:-
http://www.alternativetentacles.com/
https://twitter.com/AltTentacles
https://www.youtube.com/user/alternativetentacles
https://www.facebook.com/AlternativeTentaclesRecords
Pennyblackmusic Regular Contributors
---