---
published: 2 / 4 / 2012
---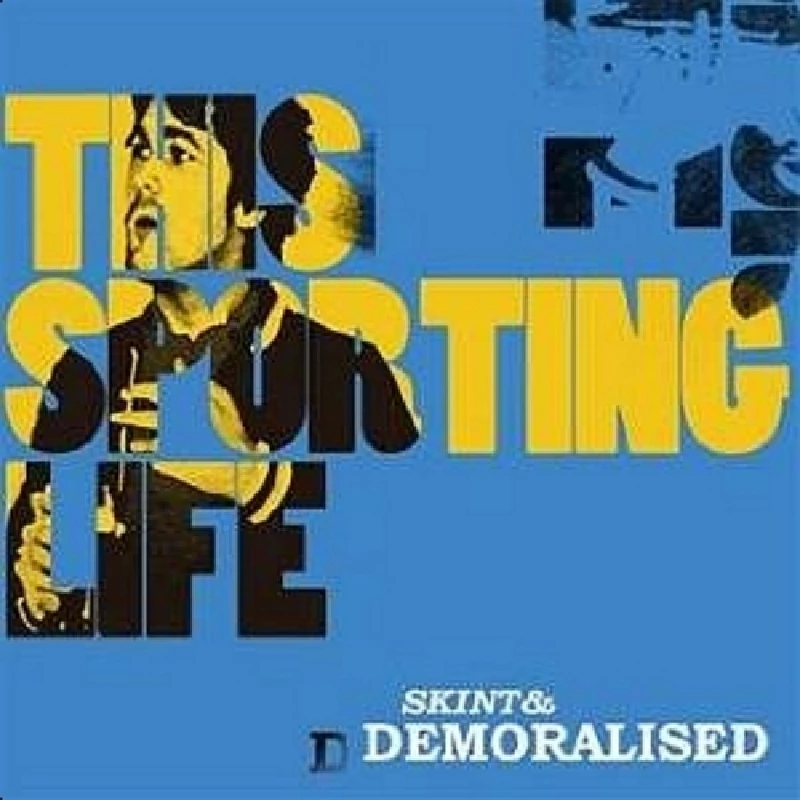 intro
Irreverent and politically conscious second album from Skint & Demoralised, the project of Wakefield-based poet Matt Abbott
This Sporting Life' is the second album from indie pop act Skint & Demoralised, which is fronted by 23 year old Wakefield-based poet Matt Abbott. In the sleeve notes that there is an acknowledgment to the 1960 film, 'Saturday Night and Sunday Morning', which starred Albert Finney. I saw the film as a young child and read the book by Alan Sillitoe from which it was adapted. My favourite scene from that film is that when Arthur Seaton, Albert Finney's character, shoots an old gossip up the arse with an air rifle., I loved the book and film for this scene as it appealed to my naughty young scallywag self. Its other more primitive scenes were forgotten. What did I care about all that other stuff? It was the cheek captured in that scene that had magic for me. This album is like that scene. It is clever and cheeky, bright and cheerful. A couple of tracks are reminiscent of the Style Council in their brightest days. I catch a nod to John Cooper Clarke who is the godfather of all poetry and positively at last being recognised as the same. There is be a bit of Ray Davies in there. Each track, while sometimes personal, also has a political or social message and timbre which is well worth listening to. It is an album definitely for someone with a mind as Matt has a lot to say about the big and small injustices of the world. I look forward to seeing where he goes next as I think this young man is climbing up to sit with the greats and with a good wind he should get there.
Track Listing:-
1
Hogmanay Heroes
2
43 Degrees
3
Maria, Full of Grace
4
All the Rest Is Propaganda
5
The Lonely Hearts of England
6
Voluntary Confinement
7
Maybe You Are After All?
8
Did It All Go to Plan?
9
Fireworks
10
Lowlife
Band Links:-
http://www.skintanddemoralised.co.uk/
https://www.facebook.com/skintanddemoralised
https://www.youtube.com/user/SkintandDemoralised
Label Links:-
https://www.youtube.com/user/HeistOrHitRecords
https://twitter.com/heistorhit
http://www.last.fm/label/Heist+Or+Hit+Records
https://www.facebook.com/heistorhitrecords
http://www.heistorhitrecords.com/
Pennyblackmusic Regular Contributors
---